Key Signature Slide Chart



MESSIANIC SONGBOOKS by Todd Effren

$5.99 each

Quickly find any key signature and the relative minor by just sliding this chart!

The window displays the number of sharps or flats in any key, and what they are . . . . .

no guess work.

Especially useful for music teachers and students.

These were invented by Todd Effren, the brother that translated MattitYahu PNV, Daniyel, Hadasah, & Rut, and Chizayon!

Please help support his work.


By

F. Tupper Saussy

This book exposes the activities of the Black Papacy -- the Jesuits

By

A. Ralph Epperson

There are TWO ways to consider history:

Chaotic: Things happen randomly, and governments react to them.

Conspiratorial: Things happen by design.
If you can't get interested in ordering a chart to find out about those mysterious key signatures,
then this might just be what you need: (click on this shirt):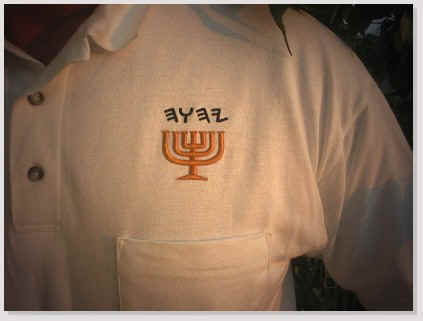 Q: Where did we get the form "JESUS" from?
RULERS OF EVIL A NEW BOOK WE'RE DISTRIBUTING . . .
KOSHER? A NEW BOOK, WALK IN THE LIGHT!
TORAH INSTITUTE
The following link deals with the 10 lost tribes, also known as the Samaritans:
BLESSING OF THE FIRSTBORN WHERE'S EPHRAIM?
Q: Where did we get the form "JESUS" from?
WHAT ABOUT THAT DOME - KIPA or YARMULKE
IS THE AUTHOR OF REVELATION STILL ALIVE?
Is the author of Revelation still alive?
Back to home page, Fossilized Customs

Strawberry Islands Messianic Publishing, Louisville KY
The Torah is out there. I want to obey.
TORAH ZONE: FOSSILIZED CUSTOMS ARTICLES
PAGAN CHRISTIANITY THE ORIGINS OF OUR MODERN CHURCH PRACTICES Nazarene Israel
CHRISTIAN ~ IS THIS WORD A GOOD LABEL, CONSIDERING IT HAD A PREVIOUSLY PAGAN USAGE?
ISRAEL YAHWEH YHWH 144,000 WEBINAR
NEW BOOK:
Commercial Real Estate Louisville KY for sale 402