STRAWBERRY ISLANDS MESSIANIC PUBLISHING'S
TORAH INSTITUTE
MAILING ADDRESS: PO BOX 436044, LOUISVILLE, KY 40253-6044

502-365-2285 (LIVE ORDER LINE, WEEKDAYS 9am to 6pm EST)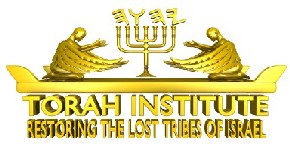 To review our current progress, click logo above
A Messianic Ministry for Yahusha ha'Mashiach, publishing:
Study of Two House Restoration of Israel
10 Commandment lithographs, menorahs, mezuzot, Jewish Calendars, Messianic literature and books
Multivitamins - Nature's Plus (and many other nutrition supplements)
Flor-essence Tea, a cancer-fighting blend of 8 herbs
Sambucus, a virus-fighting product made in Israel
and the NEW Source of Life Liquid - multivitamin & mineral liquid supplement
FOSSILIZED CUSTOMS' GENERAL MINISTRY FUND
AT STRAWBERRY ISLANDS' NEW SITE
If you would like to contribute to this building project, your help will be directly applied to our current shortfall each month. We would rather you only provide your assistance after you have tithed to the widow, orphan, poor, and foreigners in your locale. The project's purpose is allow for a facility to propagate the Name of Yahuah and His Torah to all who may seek Him. This can be done by means of the publishing and distribution of The Scriptures, Fossilized Customs, and Come Out Of Her My People. We must operate from a facility, and you would be helping us meet the obligation for which we are short of funds each month.
The people we awaken around us are the "treasures" we store up where neither moth nor rust can destroy. Collectively, we are Yahuah's treasured possession. Blessed are those who keep and teach Yahuah's Commandments (Torah, instruction), His Covenant with Israel (and all who engraft).
DESIGNATE "GENERAL MINISTRY FUND" - PAYABLE TO Lew White (this enables the contribution to be reported as a "gift", and will be non-taxable to us). We are not 501c3, so we are not controlled by any governmental body. When an organization is 501c3, they are an agency of the US Government.
DIRECT ORDERS OR CONTRIBUTIONS CAN BE MADE BY EMAIL OR DIRECTLY THROUGH PAYPAL:
Anyone with a bank card can use PAYPAL, CLICK HERE AND SEND PAYMENT SECURELYO order@fossilizedcustoms.com - detail your order using the paypal payment notes
Pay by Paypal Securely to order@fossilizedcustoms.com
Contact us, or place orders at www.torahzone.net
MAILING ADDRESS:
Lew White, TORAH ZONE
PO BOX 436044, Louisville, KY 40253-6044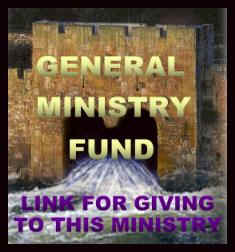 Is the author of Revelation still alive?
IF YOU ARE CONSIDERING BEING IMMERSED INTO YAHUSHUA'S NAME, SEE THIS LINK: CIRCUMCISION and IMMERSION
WHAT ABOUT THAT DOME - KIPA or YARMULKE
SHORT ARTICLES: CLICK HERE TO VIEW TITLES
Strawberry Islands Messianic Publishing / TORAH ZONE
Q: Where did we get the form "JESUS" from?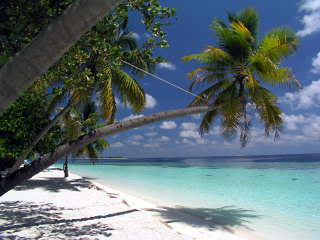 Strawberry Islands Messianic Publishing, Louisville KY
The Torah is out there. I want to obey.
TORAH ZONE: FOSSILIZED CUSTOMS ARTICLES
PAGAN CHRISTIANITY THE ORIGINS OF OUR MODERN CHURCH PRACTICES Nazarene Israel
CHRISTIAN ~ IS THIS WORD A GOOD LABEL, CONSIDERING IT HAD A PREVIOUSLY PAGAN USAGE?
ISRAEL YAHWEH YHWH 144,000 WEBINAR
Mr. Electricity Alan White Louisville KY