Written by a pair of sincere
Christians
(LINK)
who searched-out the origins of numerous Christian practices. They reveal many common practices brought over from Paganism, and a few other things that were simply invented to
control people
. They reveal that most
everything
Christians do has nothing to do with the "New Testament"
(as he calls it; we Messianic Natsarim refer to the writings of the Natsarim as the Brith Chadasha. The use of the word "Testament" is an inherited error; the Re-newed Covenant made with Yisrael as prophesied at YermeYahu 31 through the work of Yahushua haMashiach completes the redemption process).
You will marvel at the origin of:
"laymen" and "clergy" (Clement of Rome) Identified as destroying the faith
The fallacy of "ordination" (Augustine, Chrysostom)
Pews (discouraged face-to-face fellowship, 13th through 18th centuries)
The Liturgy, "Eucharist"
Communal meal to "transubstantiation" - "HOC EST CORPUS MEUM"
(HOCUS POCUS)
Steeples, stained glass windows
House assemblies to Cathedrals, Cathedral schools to Seminaries
Tithes and Clergy salaries
Clerical costumes
Pulpit (staged monologues) Performer - spectator practices of Greek Sophists
Constantine & hierarchical leadership style
One of my favorite things about this book provides the reader with an overview of critical Christian "Church fathers", and how they greatly influenced many doctrines inherited by Catholicism, and subsequently Protestantism. Protestants inherited everything they do from Catholicism, but they don't seem to realize it. You will learn about the specific doctrines of previous Pagans, such as Origen, Chrysostom, Augustine, Cyprian, and other men who are still QUOTED and diligently studied in both Catholic and Protestant Seminaries. Remember: all the first protestants were ex-Catholics!
This book is loaded with striking facts; however the authors don't share the true Name, nor the Re-newed Covenant with the reader. Because they are Christian, the interpretations and attitudes concerning Torah cause them to use terms like "legalism" occasionally - so please understand we don't endorse everything they may say. They seem to still have one foot in, and one foot out, of the Mother of Harlots - but they're on the verge of breaking completely away when they discover Ephesians chapters 2 and 3, and what the texts actually mean. This book will fill-in many unsolved questions you still have. It is a book that needed to be written, and in another time and place the authors would have been burned at the stake - and so would anyone caught with a copy of it!
Disclaimer: This is written with many of the standard "boiler-plate" perspectives of nominal Christianity, so not only will there be terminology differences but also profound differences in observance, or the lack thereof. The primary value this book offers is the retelling of the activities of the RCC so that the current generation will be on guard, and not lulled into a comfort zone and caught by surprise. The tactics used by the RCC are planned decades, and even centuries, ahead of time. The conclusions of the author may diverge from ours on several details.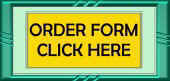 Another book that will challenge you! They say that once a mind has been stretched, it will never return to its original shape. Look at human traditions from the Creator's point-of-view, and discover what HIS religions is; read THE TORAH ZONE: