White Polo Shirts For Men


Casual wear for all men to display what they stand for; the Name and the Torah!

The shirt is pre-shrunk, 100% cotton, and pure white.

The Creator's Name is embroidered in palaeo-Hebrew letters with black thread,

the menorah is embroidered in gold-tone thread.

Closer view

This photo was taken in the last rays of a beautiful sunset, and the colors of the sky are playing-out on the white shirt.

"And one of the zachanim answered, saying to me, 'Who are these who are arrayed in white robes? And where did they come from?' And I said to him, 'these are those who came out of the great tribulation, and have washed their robes, and made them white in the dom of the Lamb.'"

~ Revelation 7:13,14 ~

"zachanim" is Hebrew for "elders". "dom" is Hebrew for blood.

White polo shirt sizes: L, XL price: $39.95 each

A new similiar item:

BLACK POLO LONG SLEEVE

EMBROIDERED ON LEFT BREAST WITH THE NAME OF YAHUAH IN PALAEO-HEBREW:

sizes: M, L, XL $39.95 each (CLICK ON PICTURE TO ORDER)




By

F. Tupper Saussy

This book exposes the activities of the Black Papacy -- the Jesuits

By

A. Ralph Epperson

There are TWO ways to consider history:

Chaotic: Things happen randomly, and governments react to them.

Conspiratorial: Things happen by design.
Add to any order - "white polo", and tell us your desired size: M, L, XL - $39.95 each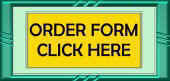 Da Vinci Code; What's true, and what's not Myths of Knights Templar retold
THE WORD "CHRISTIAN" What were they REALLY called?
Is the author of Revelation still alive?
WHAT ABOUT THAT DOME - KIPA or YARMULKE
Q: Where did we get the form "JESUS" from?
IF YOU ARE CONSIDERING BEING IMMERSED INTO YAHUSHUA'S NAME, SEE THIS LINK: CIRCUMCISION and IMMERSION
RULERS OF EVIL A NEW BOOK WE'RE DISTRIBUTING
KOSHER? A NEW BOOK, WALK IN THE LIGHT!
SHORT ARTICLES: CLICK HERE TO VIEW TITLES
Back to home page, Fossilized Customs
Strawberry Islands Messianic Publishing, Louisville KY
The Torah is out there. I want to obey.
TORAH ZONE: FOSSILIZED CUSTOMS ARTICLES
PAGAN CHRISTIANITY THE ORIGINS OF OUR MODERN CHURCH PRACTICES Nazarene Israel
CHRISTIAN ~ IS THIS WORD A GOOD LABEL, CONSIDERING IT HAD A PREVIOUSLY PAGAN USAGE?
ISRAEL YAHWEH YHWH 144,000 YHWH WEBINAR

Mr. Electricity Alan White Louisville KY