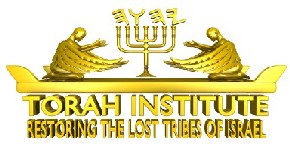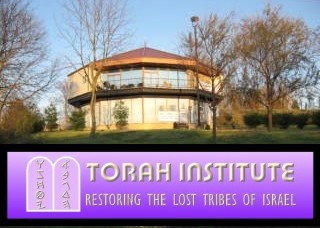 TORAH ZONE - Strawberry Islands Messianic Publishing - TORAH INSTITUTE
LEW WHITE, PO BOX 436044, Louisville, KY 40253-6044
PHONE: 502-261-9833
Our greatest financial burden is the cost of the facility, and any support toward paying it down will impact against future interest costs as well.
HOW TO MAKE AN ANONYMOUS PRINCIPLE PAYMENT AGAINST OUR GREATEST MINISTRY DEBT:
Send a check payable to:
Stock Yards Bank
MEMO line:
loan 16838022, Strawberry Islands
Attn: Janet Games, 2292 Bardstown Road, Louisville, KY 40205
Include note stating this is a direct payment to principal on Loan 16838022
For Strawberry Islands. (NOTE TO OFFICER: "PLEASE APPLY TO PRINCIPLE BALANCE")
Pertaining to our funding and general expenses, we need regular supporters to keep this work of Yahusha moving (click this Name for more information on why it is spelled this way - there are three acceptable forms used in Scripture).
Mortgage (monthly payment): 3798
Utilities, insurance, general operating costs: $2475
Total: $6273
If 200 people made a $30 offering each month ($1 per day), most overhead would be covered!
LABORING TOGETHER IN THE HARVEST FIELD:
TORAH ZONE needs to be re-printed
Over and above the regular expenses, we need to keep up with periodic book re-printing, copying DVD's and articles, many of which are sent without cost (such as to prisons), and mailing expenses which can be short on by hundreds of dollars each month.
Current needs in developing the site: 2303 Watterson Trail, Louisville, KY 40299
The facility at 2303 Watterson Trail has a large mortgage payment to make every month, until it is ultimately paid in full. Any help you are led to provide in the eradication of this mortgage is needed, large or small.
The building provides a place to operate, as well as conduct Torah instruction, so it is important to support it.
We've installed a sign for the street, 8 ft. wide, 32 in. high:

OUR PURPOSE
The purpose of this endeavor will always appear right beneath the name: restoring the lost tribes of Israel (to Yahuah's Covenant). This should keep us from ever losing sight of the primary objective. They are "lost" to their own identification, and scattered into all the nations. Yahusha is pursuing them to awaken them.
One of Yahusha's followers in Australia has made a contribution of support that enabled us to PAY OFF one of the three loans associated with the mortgage balance! Another contribution has been made to buy more chairs for seminars, and other needs for the new location above. One of the latest additions to this work was made by a couple in Australia; a new 4000 lumen LCD projector, and a digital camera for the seminar presentations! With the help of this new equipment, video recordings of seminars may be made, and uploaded to the web in order for anyone to view them at any time. Also, your financial support to equip the bookstore and study areas is needed very much. For anyone who may come in during the week to investigate what we are all about, supporters have helped provide a sitting area where they can view teaching videos on specific topics. We are still faced with the on-going overhead (mortgage, electric/gas, phones, and misc. supplies), so regular supporters can sow eternal seed by holding up our arms in this spiritual battle that is raging.
This is the Torah Institute project, and Yahuah-willing, it will bear much fruit by making the Truth accessible and understandable to all ages. It is located only about a mile (south) from a "Mega-ch-rch", Southeast Christian.
Our greatest financial burden is the cost of the facility itself, and any support toward paying it down will impact against future interest costs as well.
HOW TO MAKE AN ANONYMOUS PRINCIPLE PAYMENT AGAINST OUR GREATEST MINISTRY DEBT:
Send a check payable to:
Stock Yards Bank
MEMO line:
loan 16838022, Strawberry Islands
Attn: Janet Games, 2292 Bardstown Road, Louisville, KY 40205
Include note stating this is a direct payment to principal on Loan 16838022
For Strawberry Islands. (NOTE TO OFFICER: "PLEASE APPLY TO PRINCIPLE BALANCE")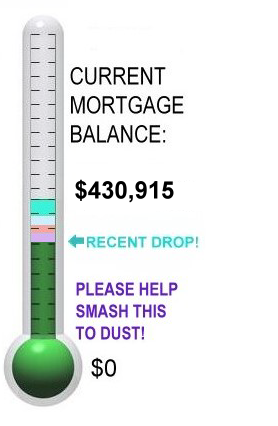 Much of this year's progress has occurred with the help of those outside the United States, but we are all citizens of the commonwealth of Yisrael, under our Sovereign, Yahusha ha'Mashiach. Our brothers and sisters supporting this work are vital, especially so in these difficult economic times. This current balance reflects 2 loans with this facility as collateral; earlier this year, a supporter made it possible to eliminate a 3rd loan we had in one chunk! Thank you all for sharing in this work of Yahusha!
Mat 6:3,4: "But when you do a kind deed, do not let your left hand know what your right hand is doing,
so that your kind deed shall be in secret. And your Father who sees in secret shall Himself reward you openly."

With honor and praise to Yahusha, certain individuals have provided support never before experienced by this ministry of Yahusha. We pray for all those laboring in His work to receive support from those who are fed, grinding the grain so that many other people might be fed also. A vehicle was able to purchased from the gift of those prompted to help out, replacing a rusting, leaking, fifteen-year-old vehicle.

We thank Yahusha ha'Mashiach and give the honor to Him for allowing and sustaining His work through all His servants.

Please consider what you can do to help us cover our monthly expenses. Any direct attack on our mortgage's principle balance saves the INTEREST as well, so please consider the anonymous approach at the top of this page. Only you and Yahusha will know, and your reward will be treasured where moth and rust cannot destroy it.

For helping with monthly expenses, send your support to the above address payable to "Lew White", and it will be tax-free to us. Please mention what it is for so we can apply it correctly, or just label it for "expenses".

Or, to offer help right now, click on the Monthly & Special Support Link next to my photo below.

Without help from those prompted to do so by Yahusha, this work would be fruitless - but fruit is being seen from the constant flow of the Truth into lives all over the world. When the good seed (Torah) is planted in the good soil, it bears a crop yielding more good seed. We Messianic Natsarim Israelites are beginning to get noticed. In fact, we are tracking a great number of "hits" on this web site that originate from ROME, ITALY. Even Jesuits can learn the Truth, and repent.

HELP SPREAD THE GOOD SEED

Direct support to this work of Yahusha may be made securely by clicking on the link above.


Please help support this ministry regularly

Monthly offerings of support

We currently have NINE who contribute by mail or bankcard each month:

7 in the USA, 3 in Canada, 2 in Great Britain, 1 in Indonesia, and 3 in Australia ..

If you would care to make a regular monthly contribution by bankcard, simply click on the MONTHLY & SPECIAL SUPPORT LINK ABOVE.

For PayPal contributions, send them to order@fossilizedcustoms.com or, you can MAIL your support directly to:

LEW WHITE, PO BOX 436044, Louisville, KY 40253-6044

This work under Yahusha is made up of: Lew White, assistant director, with the staff, Phyllis, David, Shelby, Colin, Don, Adam, and Michael our web designer. Many others have helped out in various ways, like Greg the electrician, and Saundra - both true servants in the harvest.

Those who go un-named are known to Father Yahuah.

As Messiah Yahusha's work was supported by a few women of means

(Luke 8:1-3)

, our ministry needs regular supporters.

If you are so enabled, even a small monthly offering will make a huge difference in our overall effectiveness — all honor to Yahusha.

Total monthly operations expenses: $6779 - Please help us manage this with what you can.

Maintenance of the parking lot surface is something we need to do every 10 years or so, and if anyone is led to help in any way, it's time. There are companies near us that you can contact by email to evaluate the cost to come and sealcoat the lot surface, which is something we have no ability to pay for at all. If you are led to do this, anonymously or not, it needs it badly, right now.

Here's what the lot surface currently looks like: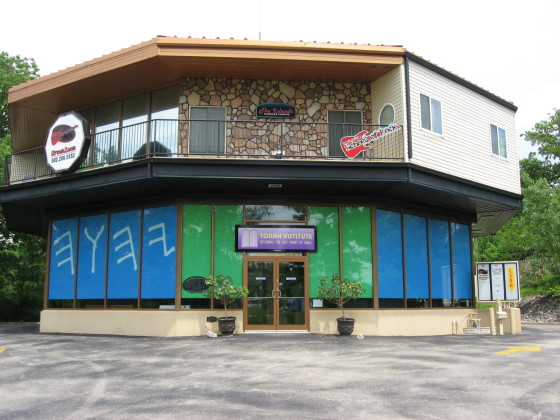 PHOTO TAKEN 5-8-2012
The ground floor is 2700+ square feet, used for the bookstore and seminars.
We also need a REAL street sign, and they're REALLY expensive. If you are led to provide one of your design and quality, it has to be better than the one we have now, held up with PVC pipes, and a banner. Whatever you can do, it will be appreciated, and sow toward a better image of the work getting done. New people may be attracted to come investigate what is being taught if we can upgrade the appearance of the facility.
The street sign currently in use: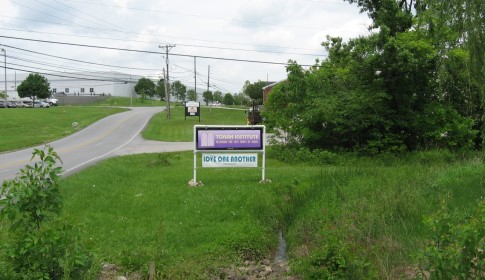 PHOTO TAKEN 5-8-2012
Mission Statement
We are Natsarim, promoting the Name of Yahuah and His Torah

(Word, Instructions)

to all mankind.
Two primary goals are:
1. to restore the lost tribes of Israel to the Covenant;
2. to prepare them for the coming Great Distress spoken of in Daniel, MattithYahu, and Revelation.
The books, studies, and other tools we distribute help equip the saints for their work here in the end-time harvest in Yahusha's ministry. Specifically, we are diligently working to restore the lost tribes to the Covenant, although they are living as Gentiles, believing they are Gentiles. When the fullness of the Gentiles has come in (to the Covenant), Yahusha will return to re-gather us. We pray that the Owner of the vineyard will send many more workers into His harvest, to teach all nations everything He commanded us (Israel, those who obey His Covenant) to obey also, and engraft into Israel. When you enter His Covenant, you are engrafted into His people, Israel, and are set-apart. Israel is a PEOPLE, not a land. The land that is promised to His people will one day live in peace, but for now it is under constant threat of attack and in tribulation. We strive to increase the PEOPLE Israel, and are most concerned for the NEXT GENERATION of Israel, that they remain faithful and become the priests to the nations they are intended to be.
We are watchmen (Natsarim, Acts 24:5, Jer. 31:6 meaning also branches), and consider all believers to be on the path to redemption through repentance, immersion, and obedience to the re-newed Covenant through the work of Rabbi Yahusha ha Mashiach, the Maker of Heaven and Earth. We do not judge or separate people into denominations (even if they do), but steadfastly press on toward the perfecting of the saints. Your denomination will not matter when you pass into eternity, so it has no bearing on anything now either, other than others' control over you.
Our goal, and the goal of all Scripture, is love. We teach the 10 Commandments (Torah) as the Covenant of Love, which they are called (see Dt. 7:9-12, 1Ki. 8:23, 2Ch 6:14, Ne. 1:5, Ne. 9:32, Dan. 9:4). Yahuah said He would keep His Covenant of Love (Torah) to a thousand generations of those who love Him and keep (guard) His Commands. Literally, if 20 years is a generation, that's 20,000 years; if 40 years is a generation, that's 40,000 years. Christians believe the Covenant has ended; but it has been renewed and every word and letter stands, now written in our hearts.
Our mission is to seek out the lost sheep of the House of Israel dispersed among the Gentiles, who are called and chosen to receive a love for the Truth (Torah). Our objective is to instill a love for the 10 Commandments. Having them written on each human heart and mind will produce the 9 fruits of the Spirit: love, joy, peace, patience, kindness, goodness, gentleness, faithfulness, and self-control. We hope this is your objective also, and that we can work together often to accomplish it as we are enabled to by the Spirit of Yahusha, our soon-coming King and Redeemer. This objective is the renewed Covenant with all of Israel, the 12 tribes spread abroad, and foreigners who will engraft into this olive tree and become Israel.
Yahuah calls His people "Israel", and He calls His land "Tsion". Tradition has distorted this distinction. The "land" (Tsion) of "Israel" (Yahuah's people) will one day be completely restored to them by Yahusha, Who will return to establish His Reign on this Earth forever and ever. The Tree of Life is not going to be in "heaven", but here on the renewed Earth, and all Israel will be joined eternally to our Creator and King, Yahusha.
"Blessed are those doing His Commands, so that the authority shall be theirs unto the Tree of Life, and to enter through the gates into the city." Rev. 22:14. Those outside will be those loving and practicing falsehood, whoring, idolatry, and generally living as they choose.
May the love and peace of Yahuah surround us all as we serve Him daily and pray for one another.
You can mail or go on-line to make offerings or place orders. We're here weekdays 9-6 EST, except feast days and sundown at the end of the 6th day.
502-261-9833 office
You may mail contributions for the ministry by check, money order, or on your bankcard by calling, faxing or mailing-in your request to help. (9am - 6pm). We can set up an automatic bankcard billing for your monthly contributions, and if you would like it more occasional, you may also use PAYPAL to send funds directly into our account; send by PayPal to our email account: order@fossilizedcustoms.com
Web Site: www.fossilizedcustoms.com
mail your offerings of support in the name: LEW WHITE, PO BOX 436044, Louisville, KY 40253-6044
If you make items payable to "Lew White" in the future, the funding will not change, but it will be seen as a "ministry gift" from the government's point-of-view, and our taxation will be zero. This is possible since we are not a 501c3 organization, and they cannot control what we teach. A 501c3 tax status now means such entities are agencies of the U.S. Federal government.
Since we're not 501c3, we are not controlled by government oversight; and every contributed cent is tax-free to us when donated to "Lew White". Many ministries are 501c3, and this is partly why they are so rigid and resistant to speaking out on erroneous traditions. They are agencies of the US Federal Government, but we are ambassadors of the Reign of Yahuah.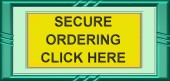 Contributions may also be made securely
Pay by Paypal Securely to order@fossilizedcustoms.com
Thank you for your support!
Please pray for us daily.
THE REAL CHALLENGE FOR THE CREATION MUSEUM
Fossilized Customs 10th Edition For many people "slumbering" here in the last days, this new book may count as a strong warning to wake up and prepare to meet the Bridegroom. It covers more territory than ever. The book form is handy; but now you can also order the ELECTRONIC version of FC -- for use on the computer. See homepage, www.fossilizedcustoms.com
THE RETURN OF YAHUSHA (formerly: In The Twinkling Of An Eye—The End Of Days) by Lew White. This new book discusses the two witnesses, the seven assemblies of Revelation, the elect, and many other interesting topics. This book is now re-released under the title, The Return Of Yahusha (144 pages).
Torah Zone by Lew White. This is a compilation of many articles appearing here on this web site.
We also carry The Two Babylons by Alexander Hislop ~ newly added to our offerings, but hardly a "new" book. This book will astound the reader, and be a splash of cold water to awaken the slumbering Christian that he or she is going to have to evaluate and test everything they've been taught through the customs handed down over the centuries.
MatitYahu PNV palaeo-Hebrew Name is printed in this NEW translation from the du Tillet text of MatitYahu (Matthew), directly from Hebrew into English. See homepage for availability. Translated word-for-word by Todd Effren.
Study of Two House Restoration of Israel by N.B. Parrish
Also now available: a new lithograph we call The Crime & Punishment Poster. This measures 15"W X 20"H, listing the 10 Commandments with corresponding columns showing the punishment for disobedience and the blessings for obedience - it's ALL Scripture! The print is black ink, with a background image of the menorah out-of-focus in lavender. We have also just received the new better-quality prints of:
The Ten Commandments Lithograph with the Qumran scroll background (DSS).
The Covenant Lithograph (palaeo-Hebrew interlinear of the 10 Commandments, with English, Greek, modern & palaeo-Hebrew letter study chart).
New vinyl stickers:
IF YOU BELIEVE THERE'S NO CREATOR, YOU'D BETTER BE RIGHT ; SUNDAY IS NOT THE SABBATH ; THE 10 COMMANDMENTS - LOVE HIM ENOUGH TO OBEY HIM, AND HE'LL WRITE THEM ON YOUR HEART (You can view these in color at the Fossilized Customs homepage). www.fossilizedcustoms.com
Commercial Real Estate Louisville KY for sale 402
CONDO - BUSINESS RETAIL / OFFICE 40299 for sale Louisville KY