The Torah Zone
ANTHOLOGY OF ARTICLES
BY LEW WHITE This is his third and latest book, also available to download at www.torahzone.net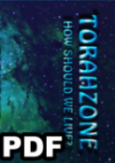 The TORAH is the "Word", and it's objective is to teach mankind love.
The topics covered in this book draw from years of questions which people have written to Lew to answer - and he goes to the TORAH for the answers. Once again, human traditions will be beaten-back and put on display for what they look like from YHWH's point-of-view.
Articles on this website are not accessible to most people, because they have no internet connection or computer; but even for those who do, this will be a printed-out resource for easy reading, anywhere.
The Torah Zone - a few words to describe the new book:
We often ask one another, "What is your religion?"
What if we asked the Creator this question?
Should our "way" be any different from His?
This book will use Scripture to show you the "religion" (or more correctly, the way) of the Creator.
This is a book based on the Ten Commandments, or Torah of Yahuah ~
10 Declarations for all men to be taught through the priesthood of Israel.
Some will make amazing, new discoveries:
Who really founded Christianity, why this religion has a Greek name, and many other questions have astounding answers to them.
What is the Creator's religion? There IS a simple, definite answer!
Contents Page:
The Name Of The Creator Of The Universe
What Is The Gospel?
CHRISTIAN ~ the word's origin and use
"Yeshua" Or "Yahushua"?
Yeast Of The Pharisees
The Samaritans . . . and the 11th Commandment
Was Paul A Heretic?
Omnipresence Of Yahushua ha Mashiach
Is The Writer Of Revelation STILL ALIVE?
The Judaizers
Response To Critics ~ various topics
THE HEBREW CALENDAR
Questions I've Been Asked
Statement Of Faith
Wrong Name, yet miracles
AGENDA
I DARE YOU!
KIPA - KIPPAH (DOME)
Who Were The Nazarenes?
The SEVEN SABBATHS Of The Year
BOOK EXCERPT (This is the book's FOREWORD, pages 3-5):
HOW MUST WE LIVE?
Our Creator designed us to live according to His instructions, which is called "TORAH" in Hebrew. We can be easily diverted and deceived by traditions, men's teachings, or our own opinions and drives, but in the final analysis there is a standard of perfection which we will all one day have to concede has been the original plan. "Faith" and "obedience" are comparable to the two sides of the same coin. If we have beliefwithout the "works" that prove it, then we are living a lie - either our own or someone else's. We have a Messiah, Yahushua L'Natsarith, Who has come to bring us His life, and enable us to find the Truth, and obey it through His Spirit which is given to those who obey Him (Acts 5:32).
How we live is a mixture of how we were molded, and what we have chosen to accept or reject. The Hebraic concept of how we live is called "halakah", from the word halak, referring to our "walk". The "way" or "path" on which we do this "walking" is How we live is a mixture of how we were molded, and what we have chosen to accept or reject. The Hebraic concept of how we live is called "halakah", from the word halak, referring to our "walk". The "way" or "path" on which we do this "walking" is either the narrow path of light (as Torah directs us in its teachings/directions), or the broad road of darkness that follows no directions from Torah. This road leads to death (the eternal kind). The Torah is our map, to direct us into "paths of righteousness" which YHWH guides us into "for His Name's sake". All who call on His true Name must depart from all unrighteousness, or it brings shame upon His Name.
How do you live? Most of us are raised in a denomination or mold, called "a religion". These may be all about the Messiah. But, are any of them the Messiah's religion? 1 Yn 2:6 says,
"The one who says he stays in Him ought himself also to walk, even as He walked."
It's how we walk (our halakah) that reveals the truth about whether our "religion" is His religion, or is just "about" Him. One is the path of light, guided by the Torah, and the other is designed by traditions of men to win the approval of men — seminary-trained, but flawed in their walk, having exchanged the Commandments of YHWH for the traditions of men. Unless your conscience is completely numbed by listening to the intoxicating excuses and deceiving teachings, you know that most have fulfilled the prophecy that there would be an "apostasy", or falling-away from the Torah, the true faith. What is right, or righteous, can only be determined or defined by the Torah — not the masquerading messengers of light who fill our heads with traditional lies that have no basis in Scripture. Test everything, especially the excuses you are taught, and ask for the clear, Scriptural foundation they base their teachings upon. If we are taught that we no longer have to obey a Commandment, there had better be clear Scriptural verses to show this to be true. A good place to start investigating would be to study the 4th Commandment, concerning the "Shabbath", which commands us to rest on the 7th day of each week — in commemoration of Creation week. Has this Commandment been annulled by Yahuah, or men?
"Kepha and the other apostles replied: 'We must obey Yahuah rather than men!'" Acts 5:29
Through the experience of just being alive and living among other people like myself, I know that the vast majority are simply blundering through, hoping to discover something worthwhile to put their trust in. We often ask "What is your religion?" of one another. We get all kinds of answers to this, but what if we stop asking each other that question, and ask our Creator "What is Your religion?" He won't answer the question the way we normally do, because He KNOWS the right answer. We only hope to know it. This book will at least teach you what the right answer is, and hopefully much more. If you are blessed enough to ever stand before the Throne of the Universe, and He asks you "What is your religion?", you can answer it correctly because you know it will have to match HIS answer to that same question. The answer is:
THE TORAH OF YAHUAH
"TORAH" is the Hebrew word for teaching, or instruction; Yahuah has used it throughout His revealed Word as the pattern all mankind is to live by. The articles in this book reflect the opposite opinion of what men generally choose to accept. They usually prefer to pick and choose what they like from Scripture, and leave out what they don't care for. Picture for a moment that you have died, and are awakened in the resurrection. You are standing before your Maker, Who is smiling at you. Moments pass, and you hear nothing; then, suddenly, from behind in the distance, a voice cries out in accusation of you!
"This human had the nerve to attempt to obey Your Commandments (Torah), and repeatedly tried to teach others to also obey them! This being is a LEGALIST!"
Can you imagine, given the circumstances, for anything better to be said of you? Yet, in this deceived world, there are few who seem to comprehend the level of deception taking place. These articles attempt to answer questions from the perspective of what Yahuah revealed to us in His Word. Whether we like the Scriptural opinion or not reveals one important thing: we either have the mind of Mashiach, or we don't. If we are in agreement with Him, then He has changed our hearts so that we love to obey. When we obey His Torah, we have fellowship with Him, and with those He has chosen. If we do not obey, and yet claim to have fellowship with Yahuah (know Him), then we are deceiving ourselves.
"We know that we have come to know Him if we obey His Commands. The man who says, 'I know Him,' but does not do what He commands is a liar, and the truth is not in him. But if anyone obeys His Word, Yahuah's love is truly made complete in him. This is how we know we are in Him: whoever claims to live in Him must walk as Yahushua did." 1 John / Yahuchanon 2:3-6
END OF EXCERPT (The Name of Yahuah is written in the original palaeo-Hebrew letters in many places in this book; for the internet, it doesn't appear in the above text).

Isn't the term "bible" the proper name of a fertility deity whose temple was located at ancient Byblos, a coastal town named for her?
Does Yahuah's Word ever refer to itself as a "bible"? Our fathers have inherited only lies and things of no profit (YirmeYahu 16:19). Also, tradition has altered names like Yahudah to "Judah", and replaced the Name of Yahuah with "LORD" (Baal in Hebrew), and inserted the name of the identity thief, Jesus, for the true Name, Yahusha. Also, are there names for the Zodiac in the texts at Iyub (aka Job) chapters 9 & 38 in the translation you use (from the Hebrew words EISH, KESIL, KIMAH, and MAZZAROTH? The new BYNV (Besorah of Yahusha Natsarim Version) is repairing these, and many other kinds of inherited misunderstandings, and is live right now at AMAZON KINDLE (link below).
After meditating and praying about what the Hebrew words He used meant, the answer has come to us.
Yahuah used these words before mankind had discovered any use for them – so we've caught up to the point
that they make sense for the first time. We're not in the 16th century anymore, Toto!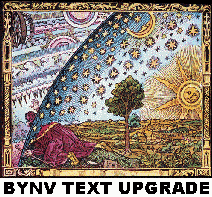 BYNV TEXT UPGRADE - FREE DOWNLOAD:
http://www.torahzone.net/BYNV-Text-Upgrade.html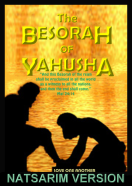 Order BYNV at:
http://www.torahzone.net/ TAKE TIME TO VISIT THE BLOG, COMMENTS WELCOME!
Amazon Kindle, BYNV:
You can review the text without purchasing it.
To review, or download the BYNV Kindle (and save shipping):
http://www.amazon.com/Besorah-Yahusha-Natsarim-Version-ebook/dp/B00EAB3U9I/ref=sr_1_1?ie=UTF8&qid=1381765397&sr=8-1&keywords=bynv
Visit the Torah Institute YouTube Channel:
http://www.youtube.com/user/TorahInstitute?ob=0&feature=results_main
Who founded "Christianity"?
(It wasn't who you might think!)
Why has it been so successful?
(Becoming the state religion of Rome perhaps?)
What is the Creator's religion?
(It's been right under your nose all along!)
CLICK PHOTOS:
If you believe the Scriptures, what's in the books above will change you forever
Study to show yourself approved; search the Scriptures yourself, and you will find treasures beyond your imagination.
Write a review of Fossilized Customs at Amazon.com READ REVIEWS TOO!
MESSIANIC BOOKS THAT WILL TAKE YOU TO THE FOUNDATION OF THE TRUE "WAY"
Da Vinci Code; What's true, and what's not Myths of Knights Templar retold
LUNAR SABBATH SYSTEM Appointed times and the Sabbath
THE WORD "CHRISTIAN" What were they REALLY called?
WHAT IS THE "GOSPEL"? The true message is a SECRET
Is the author of Revelation still alive?
Q: Where did we get the form "JESUS" from?
JESUITS'S EXTREME OATH OF INDUCTION
0958435367 Fossilized Customs,- The Pagan Sources Of Popular Customs, and 0620310103 In The Twinkling Of An Eye - The End Of Days
WHAT ABOUT THAT DOME - KIPA or YARMULKE
www.fossilizedcustoms.com/kipa.html

BACK TO FOSSILIZED CUSTOMS HOMEPAGE
Strawberry Islands Messianic Publishing, Louisville KY
The Torah is out there. I want to obey.
TORAH ZONE: FOSSILIZED CUSTOMS ARTICLES
PAGAN CHRISTIANITY THE ORIGINS OF OUR MODERN CHURCH PRACTICES Nazarene Israel
CHRISTIAN ~ IS THIS WORD A GOOD LABEL, CONSIDERING IT HAD A PREVIOUSLY PAGAN USAGE?
ISRAEL YAHWEH YHWH 144,000 WEBINAR
Mr. Electricity Alan White Louisville KY