IS THE WRITER OF REVELATION STILL ALIVE?
Yochanan (or Yahuchanon) was exiled to the island of Patmos in the Mediterranean Sea, where he was left to live out the rest of his mortal life. While most Christians have been taught that he was seeing and hearing incorporeal, ephemeral-visions on a "Sun-day", the truth of the matter is quite different. The statement, "I was in the Spirit on the Lord's day" (as we often see it translated) is really telling us that he was spiritually transported to the future "Day of YAHUAH", a period of time we may better understand as being the "great tribulation", ending in the return of Yahusha haMashiach with all of His resurrected set-apart ones, His bride- Yisrael. Time periods are the main theme in this "revelation", and they are intentionally written for, and to those set-apart ones of Israel who are living through the time periods, so they will recognize the events being revealed by Yahusha, the Revelator. So, "day" refers to the period of time at the end of days, not a specific day of the week. Certainly, the "Lord's Day" is never used in Scripture to refer to the day of the week called "Sun-day," which human tradition has led us to believe is now the Sabbath. To believe this could be so is caused by the mesmerization of the masses. Just as we might arrange a "conference call" on a telephone, Yahusha can "time-patch" reality as He did at Mt. 17:1-3, when He transformed and shone like the sun, talking with Mosheh and Eliyahu. Likewise, brother Yochanan was "time-patched" forward to the great, awesome, and dreadful Day of YAHUAH. It is from this book, Chizayon (Revelation), that we learn there will be "2 witnesses" who will prophesy in the last days. Yochanan reports to us that he was told "You have to prophesy again concerning many people and nations and sovereigns" at chapter 10:11. ~ Could he be one of these "2 witnesses"?
In studying the inspired text of what is referred to as the "book of John", I could not find any identification for the author other than the phrase "the disciple whom Yahusha loved". This pointed to one man, the brother of Miryam and Martha, El'azar, who is raised from the dead after 4 days in a tomb. So, the book should bear the name "El'azar". This Hebrew name may have been identical to the name of Abraham's servant, who swore an oath on Abraham's genitalia to take a wife for Yitshaq from his own people, rather than the Kanaanites.
The reason that El'azar changed his name may have been similar to why Shaul did also. We aren't given a reason in Scripture for Shaul changing his name to "Paul", but we know the Yahudim were seeking to kill him, and those that believed in Yahusha were afraid of him. A name-change would help in both cases. Similarly, El'azar was at risk from the Yahudim, for they were seeking to take his life also; a name-change would allow him some camouflage from being easily discovered.
The reason the Besorah (message, report) is connected to the possibility that El'azar/Yahuchanon may still be alive is this: Yahuchanon is a witness of the death and resurrection of Yahusha, and was told he would "testify again", and his testimony would have to be the Besorah.
The following is from part 1 of my article on this topic:
"You have to prophesy again concerning many people and nations and sovereigns" at chapter 10:11. Yahuchanon could be one of the "2 witnesses".
Concerning Yahuchanon's inability to be killed, we need to consider several things that we know for certain, and things we don't know for certain. Did Yahuchanan die on Patmos? Traditional records tell us he was boiled in oil three times; obviously he had been accused of a capital crime — and if they couldn't put him to death, it helps explain why he was exiled to Patmos. Is there any Scriptural evidence to support the possibility that the author of this book may be STILL ALIVE? Well, in fact, YES THERE IS. One clue is given at Mt. 16:27,28, where Yahusha speaks of the time of His return, then mentions something very curious:
"For the Son of Adam is going to come in the esteem of His Father with His messengers, and then He shall reward each according to his works. Truly, I say to you, there are some standing here who shall not taste death at all until they see the Son of Adam coming in His reign."
At Yn. 21:18, Yahusha tells Kepha what kind of death he will have to endure, then Kepha asks Yahusha about Yochanan concerning this same topic, his death. Yn. 21:20
"And now Kepha, turning around, saw the taught one whom Yahusha loved following, who also had leaned on His breast at the supper, and said, 'Master, who is the one who is delivering You up?' Seeing him, Kepha said to Yahusha, 'But Master, what about this one?' (Referring to Yochanan's death)
Yahusha said to him, 'If I wish him to remain until I come, what is that to you?'"
"Therefore this word went out among the brothers that this taught one would not die." - 21:23. But, Yochanan went on to clarify that Yahusha didn't say he wouldn't die, but rather said "If I wish him to remain until I come, what is that to you?" So, he will die eventually - that is appointed for all men . . . but something special has been arranged for Yochanan apparently!
So let's watch, pray, and keep the book of Revelation continually part of our study and research.
"Blessed is he who reads and those who hear the words of this prophecy, and guard what is written in it, for the time is near." Chizayon (Revelation) 1:3
I believe El'azar/Yahuchanon is a special case, and may be the "EliYahu" that comes forward in the last days (a type of EliYahu, in the authority of EliYahu, as we read of this in Malaki).
Near is the Day of YAHUAH, and the 2 witnesses.
To brother Yochanan, if you're out there and on the internet:
Since you are are a living eye-witness of the most important events in human history, we wish to thank you for your steadfast fidelity in writing down the 5 documents we have today - sorry they changed your name. The sincerity and love for us in your writings is very clear - and we have come to believe through your writings. We now realize that you have further work to do in these days just before Yahusha's return. You will warn the occupants of this planet one last time, setting straight the proper way we are to live, and announce the end of days.
We're waiting to hear from you. May our Rabbi Yahusha be with you,
brother Lew
From a recent Email:
Hi Lew,
I thought I would relate a story to you of a personal experience I had back in 1977 while I was on vacation with my parents and younger sister. It happened while we were in Lawton, OK and preparing to leave town. We all had gone down there for a few weeks from Michigan because my dad was going to the FAA school there. After his schooling we were going to make our way to Florida to see my aunt and uncle. The day we were leaving town we decided to go to a McDonald's and have lunch.
While we were there eating, a man walked into the restaurant and got in line to buy something. He stood out from everyone else not just because he looked very old but also because of the way he was dressed. He had long white hair and was as I could tell balding on top and his dress as I recall it looked like some kind of sheep skin with wool. He also had a staff. I took notice particularly because this was June or July and the temps were in the 90's. Even then I couldn't help thinking he looked like some old prophet out of the bible. Years later when I first heard about the possibility of Yochanan still being alive I thought back to that experience wondering if, then thinking Na,...couldn't be. Your article on your website brought that memory back to me so I thought I'd share it with you. So possibly, we may have our first modern day sighting of Yochanan in a McDonald's buying a Big Mac in Lawton, OK in the middle of the summer of 1977. Or, just something to chuckle about. You have my permission to use this story if you wish. Take care and Shalom,

A book that will make the hair on the back of your neck crawl, and make your ears tingle: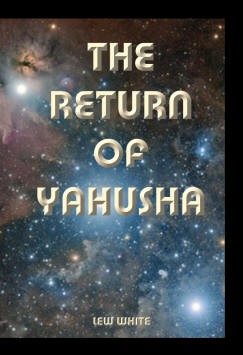 NEW palaeo-Name edition of the book of Revelation now available:
Book of Revelation, Hebrew: "CHIZAYON":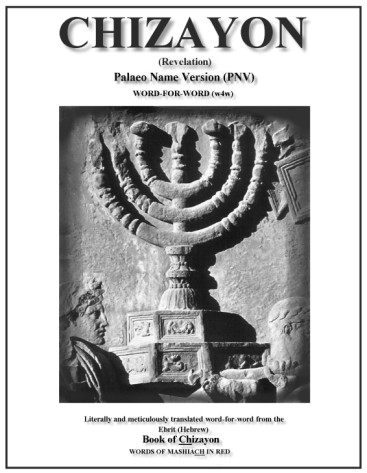 PeopleMeter
PATMOS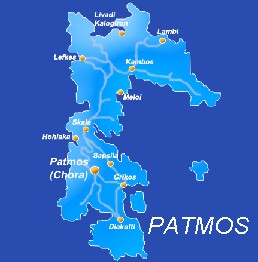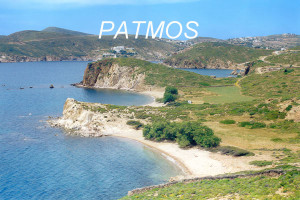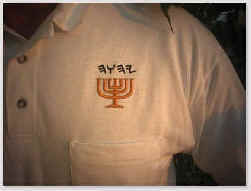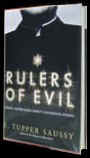 By
F. Tupper Saussy
This book exposes the activities of the Black Papacy -- the Jesuits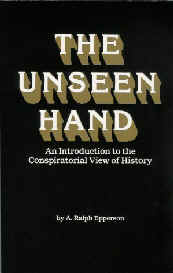 By
A. Ralph Epperson
There are TWO ways to consider history:
Chaotic: Things happen randomly, and governments react to them.
Conspiratorial: Things happen by design.

NEW BOOK IN STOCK NOW: