BANNERS, LAPEL PINS, PATCHES, BUMPER STICKERS, LICENSE FRAMES, BUTTONS
Witnessing tools can play a vital part in your work of being a missionary. They speak in a variety of situations, planting and watering the seed. They keep working effortlessly all the time, and can last for many years. If we are to be at least as shrewd as the children of the world, we the children of light need to learn ways to effectively market Yahushua's message. Become an ambassador for the Reign of Yahuah.

A small thing can make a huge difference.

NEW vinyl sticker: "TORAH ON BOARD" - 5" square - click on sticker to order: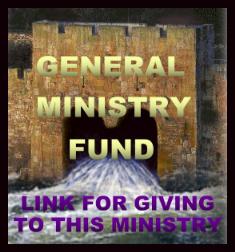 Capture the attention of people at assemblies, family gatherings, grocery, bank, doctor's office, even the highway!

Some day, we may see Coca-Cola signs orbiting the Earth -- as big as 20 football fields; but people can be reached in other ways also.

We possess wisdom, knowledge, and understanding, and we must look for ways to share this with them.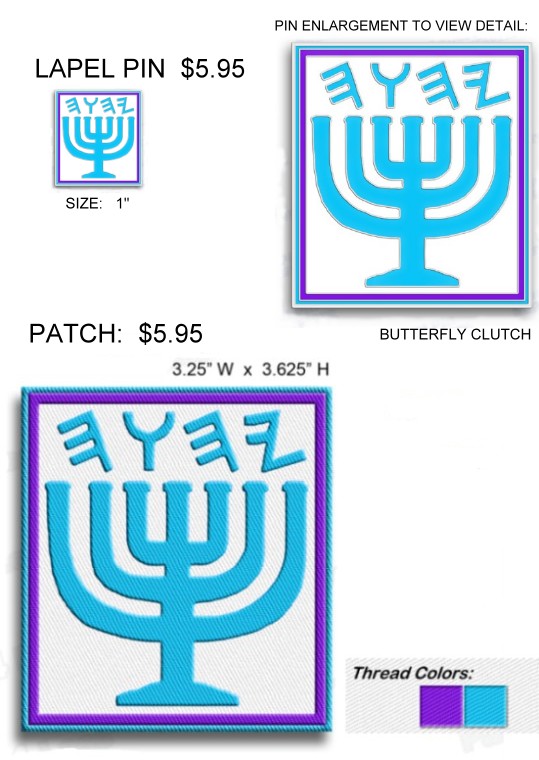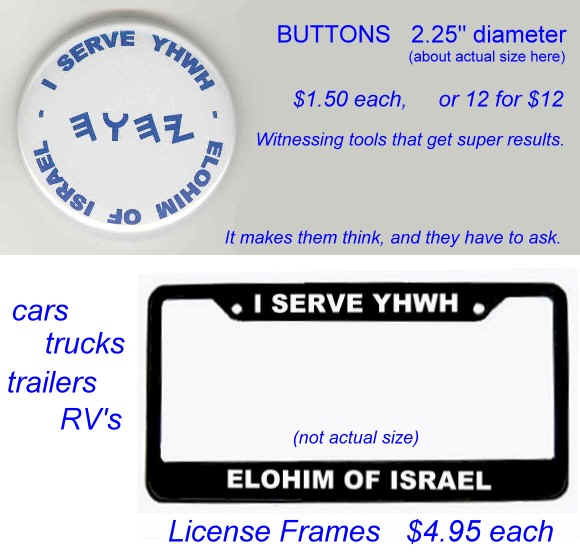 Buttons & License Frames are now here. These two items are not on most ordering guides yet; simply mention them on your order, and we'll get them to you.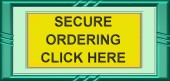 Waterproof, sun resisting colors, heavy vinyl stickers are in stock now:
TORAH INSTITUTE - RESTORING THE LOST TRIBES OF ISRAEL BUMPERSTICKER

3" X 12" full color
LOVE ONE ANOTHER BUMPERSTICKER

"Torah" is 3" x 4.5"; the Menorah with Name/Banner sticker is 3" x 4.5"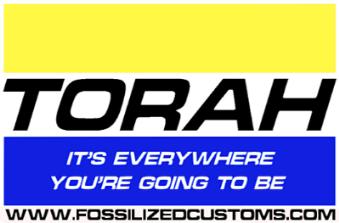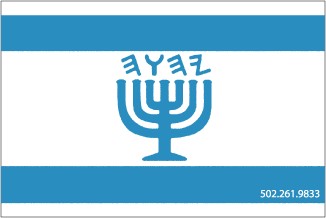 A new world government is coming soon.
This is our banner.
The banner sticker above is 4.5" x 3" and waterproof, sun-resistant vinyl. This is also available from us in the form of a small flag, 18" x 12". The small flags are $6.95 each. Call or write them into any order.
Also, click on the banner sticker to see a 3' x 5' banner / flag

NEW This & others below are 9 inches Wide
THESE 9 INCH-LONG WHITE LETTERS ON CLEAR VINYL WILL DIRECT THEM TO THIS WEBSITE:

(ABOVE: THE WHITE LETTERS ARE ALL THEY'LL SEE - THE BACKGROUND IS CLEAR)
LOOK AT YOUR COMPUTER SCREEN FROM A HIGHER ANGLE AND YOU'LL SEE THE LETTERS.
CLICK ON JERUSALEM: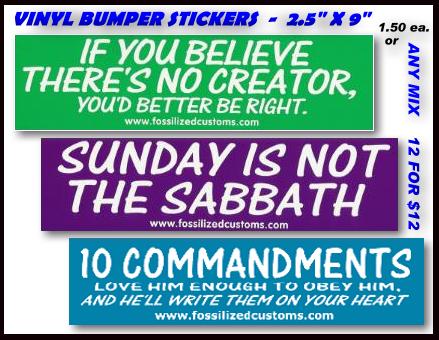 weather-proof stickers: $1.50 each.
NEW! White polo shirts with embroidered palaeo-Hebrew Name, and menorah: click on picture for details.
ART PRINTS! CLICK TO VIEW OR ORDER:
LONG SLEEVE BLACK POLO: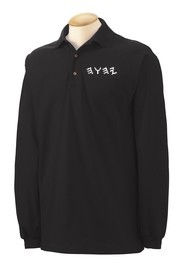 CLICK ON PICTURE FOR MORE INFO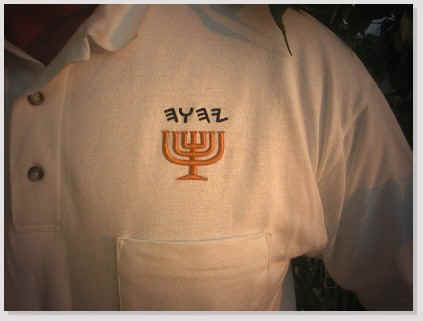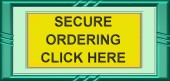 HEBREW CALENDARS: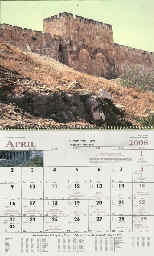 Ten Commandments Lithograph, w/Dead Sea Scroll in background: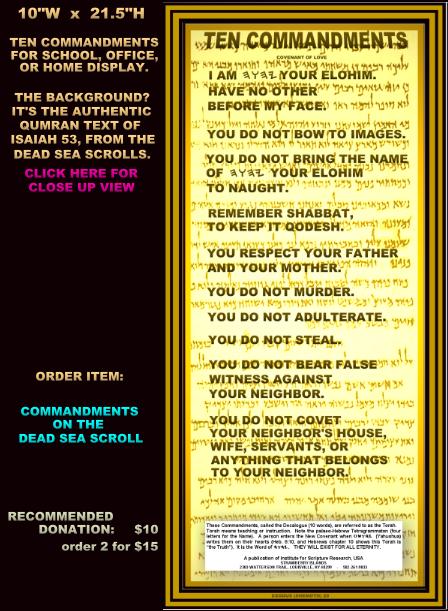 DVD (2-discs, over 3 hours) OCCULT HISTORY OF THE THIRD REICH: