Great Commission (to teach the nations Torah), and the 153 fish
YOUR MISSION - SHOULD YOU CHOOSE TO ACCEPT IT:
(And yes, this definitely belongs in the inspired writings, don't worry. When the Jesuits lose their grip on the Hebrew MattithYahu, we'll all be able to see many Truths)
"'Therefore go and make disciples of all nations, baptizing them in the Name of the Father and of the Son and of the Holy Spirit, and teaching them to obey everything I have commanded you. And surely I am with you always, to the very end of the age.'" Matt 28:19-20 As Natsarim Yisraelites, we are each commanded to act on this!

"Go into all the world and preach the good news (the Covenant) to all creation. Whoever believes and is baptized will be saved, but whoever does not believe will be condemned. And these signs will accompany those who believe: In My Name they will drive out demons; they will speak in new tongues; they will pick up snakes with their hands; and when they drink deadly poison, it will not hurt them at all; they will place their hands on sick people, and they will get well." Mark 16:15-18 (Immersion in water, calling on Yahusha, and promising to obey His Covenant is the Gentile's entry point into Israel. They are then "formerly" Gentiles, and fellow citizens of Israel, partaking of the Covenant.)
"Early in the morning, (Yahusha) stood on the shore, but the disciples did not realize that it was (Yahusha).

He called out to them, "Friends, haven't you any fish?"

"No," they answered.

He said, "Throw your net on the right side of the boat and you will find some."
When they did, they were unable to haul the net in because of the large number of fish.

Then the disciple whom (Yahusha) loved said to Peter, "It is the (Rabbi)!" As soon as Simon Peter heard him say, "It is the (Rabbi)," he wrapped his outer garment around him (for he had taken it off) and jumped into the water. The other disciples followed in the boat, towing the net full of fish, for they were not far from shore, about a hundred yards. When they landed, they saw a fire of burning coals there with fish on it, and some bread.

(Yahusha) said to them, "Bring some of the fish you have just caught."

Simon Peter climbed aboard and dragged the net ashore. It was full of large fish, 153, but even with so many the net was not torn. (Yahusha) said to them, "Come and have breakfast." None of the disciples dared ask him, "Who are you?" They knew it was the (Rabbi). (Yahusha) came, took the bread and gave it to them, and did the same with the fish. This was now the third time (Yahusha) appeared to His disciples after He was raised from the dead."
John 21:4-14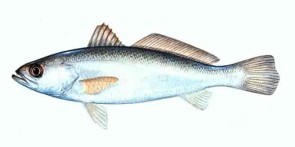 153 FISH? This number may simply refer to "all the tribes of the Earth". The context suggests these 153 fish to be symbolic of the nations (tribes of the Earth) being brought to Yahusha through the disciples of Yahusha. He even requests of them, "Bring some of the fish you have just caught." His disciples are told to become "fishers of men", and to teach all nations/tribes to "obey everything I have commanded you." These fellows were not Catholics or Baptists, but Covenant-observant Israelites. They werecitizens of Israel, because they were in a Covenant with Yahusha, obeying Torah. Yahusha, through His true disciples, seeks to increase Israel, and redeem all men through engrafting them into Israel through His Covenant. If any fall away and leave Torah, they are no longer Israelites. The disciples were NOT given "seven sacraments" as a redemption plan for mankind, but rather they observed the seven High Sabbaths, which all illustrate one thing: the redemption of Yahusha's bride, Israel, by Yahusha! Notice that there is a direct connection made by Yahusha between the fish and the nations/tribes harvested at the end of the age. The wicked are first selected out and burned, and the righteous are what is "left behind":

"Once again, the kingdom of heaven is like a net that was let down into the lake and caught all kinds of fish. When it was full, the fishermen pulled it up on the shore. Then they sat down and collected the good fish in baskets, but threw the bad away. This is how it will be at the end of the age. The angels will come and separate the wicked from the righteous and throw them into the fiery furnace, where there will be weeping and gnashing of teeth.

"Have you understood all these things?" (Yahusha) asked.

"Yes," they replied.

He said to them, "Therefore every teacher of the (Torah) who has been instructed about the kingdom of heaven is like the owner of a house who brings out of his storeroom new treasures as well as old." Matt 13:47-52
It is not membership in an organization, or following a hierarchical line of men back to the first disciples that we find salvation. It's not a club, but the indwelling of Yahusha's Spirit that gives life. His WORD is living and active, and judges the thoughts and intentions of our hearts. His "Word" is His Covenant, the everlasting one, known as the Torah.
We find salvation in the Person of Yahusha ha'Mashiach, Who loves us, gave His life for us, sealed us with His blood and Name, and writes His Covenant (Torah) upon our hearts. We first become His disciples, them make more disciples for Him, teaching them to obey everything He commanded us (Israel) to obey. He lives, and will live in those who accept His Covenant and are immersed - at this point they are "born from above", and are enabled to "walk in the Spirit".
Those in the Covenant, Israel, will be all that will be redeemed. Christianity has belief, but will not submit to the Covenant, therefore they have no Covenant, and are NOT Israel. The solution to this problem is to be immersed, call on the only Name given under Heaven for salvation (Yahusha), and abide (live) in the Covenant, the Torah of Yahuah.
"We know that we have come to know Him if we obey His commands (Torah). The man who says, "I know him," but does not do what He commands is a liar, and the Truth is not in him. But if anyone obeys His Word (Torah), (Alahim's) love is truly made complete in him.
This is how we know we are in Him: Whoever claims to live in Him must walk as (Yahusha) did."
1 John 2:3-6

"Immediately after the tribulation of those days shall the sun be darkened, and the moon shall not give her light, and the stars shall fall from heaven, and the powers of the heavens shall be shaken:

And then shall appear the sign of the Son of man in heaven: and then shall all the tribes of the earth mourn, and they shall see the Son of man coming in the clouds of heaven with power and great glory.

And He shall send His angels with a great sound of a trumpet, and they shall gather together His elect from the four winds, from one end of heaven to the other." Matt 24:29-31
Yahuah has given His WORD. That WORD is His Covenant, seen by all at Exodus/Shemoth 20 and Dt./Debarim 5. When we hear someone say, "you have my word that I will do it", it is a "covenant" made by that person, expressing that what has been spoken will be done. Yahuah's WORD is also His WILL, that is to "done on Earth as it is in Heaven". Join Yahuah in His Covenant, believing AND obeying every WORD that proceeds from the mouth of Yahuah - and be immersed into the Name of Yahusha for the remission of your sins. Become a branch, a watchman; one of the Natsarim! Then go, make disciples for Yahusha of all nations (153 of them), so all the tribes of the Earth will see the Son of man coming, hear the shofar, and be of the elect He will gather from the ends of the Earth. Israel of Yahuah, those in the Covenant, are the elect.
Your mission - if should choose to accept it: bring those fish, you fisherman, back to Yahusha in His Covenant!

"(Yahuah) confides in those who fear Him;
He makes His Covenant known to them." Ps 25:14
The Greek word "ethnos" means "foreigner". If people choose to remain "ethnos" to Yahusha's Covenant, the Torah, and use another "way" to live by, they will be separated from His bride Israel just as the good fish from the bad. Yahusha will perform a final "ethnic cleansing" of the entire world through the action of His messengers/angels. Don't be a stranger to His Covenant! It is freely offered, so anyone can choose to reject the doctrines of men and accept Yahusha's Torah. Why not promise Him today in a pool or tub of water, and join Israel in His eternal Covenant? What occurred at Sinai, and at Acts 2, was on the same day of the year. People that were not present at Sinai - like those of this generation - may still enter into the Covenant:
"Carefully follow the terms of this Covenant, so that you may prosper in everything you do. All of you are standing today in the presence of (Yahuah) your (Alahim) --your leaders and chief men, your elders and officials, and all the other men of Israel, together with your children and your wives, and the aliens living in your camps who chop your wood and carry your water. You are standing here in order to enter into a Covenant with (Yahuah) your (Alahim), a Covenant (Yahuah) is making with you this day and sealing with an oath, to confirm you this day as His people, that He may be your (Alahim) as He promised you and as He swore to your fathers, Abraham, Isaac and Jacob. I am making this Covenant, with its oath, not only with you who are standing here with us today in the presence of (Yahuah) our (Alahim) but also with those who are not here today." Deut 29:9-15
Yahuah's bride married Him, and we must do the same. The bride says "I do" to Her Husband; Israel declares:

"We will do everything (Yahuah) has said; we will obey ." Ex 24:7
Q: Where did we get the form "JESUS" from?
WHAT ABOUT THAT DOME - KIPA or YARMULKE
Strawberry Islands Messianic Publishing, Louisville KY
KOSHER? A NEW BOOK, WALK IN THE LIGHT!
The following link deals with the 10 lost tribes, also known as the Samaritans:
BLESSING OF THE FIRSTBORN WHERE'S EPHRAIM?
Back to home page, Fossilized Customs
Strawberry Islands Messianic Publishing, Louisville KY
The Torah is out there. I want to obey.
TORAH ZONE: FOSSILIZED CUSTOMS ARTICLES
PAGAN CHRISTIANITY THE ORIGINS OF OUR MODERN CHURCH PRACTICES Nazarene Israel
CHRISTIAN ~ IS THIS WORD A GOOD LABEL, CONSIDERING IT HAD A PREVIOUSLY PAGAN USAGE?
ISRAEL YAHWEH YHWH 144,000 YHWH WEBINAR
Read Psalm 80, and you will see that we are something completely new that Yahuah is doing, that He planned

long ago.
See more about them at: www.fossilizedcustoms.com/nazarene_israel.htm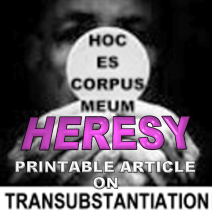 Commercial Real Estate Louisville KY for sale 402
CONDO - BUSINESS RETAIL / OFFICE 40299 for sale Louisville KY