GOSPEL OF MATTHEW ~ du Tillet, Hebrew-to-English by Todd Effren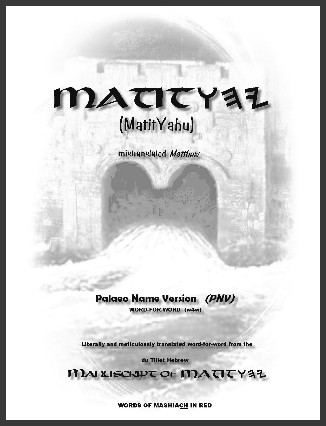 MATITYAHU PNV (Palaeo-Name Version, restoring palaeo-Hebrew letters for Creator's personal Name) - 86 pages
8.5" x 11" $11.95
This new English translation is taken directly from a Hebrew text of MatitYahu discovered in Rome* in 1553. This was during the time the Roman Catholic "reich" was in full attack mode, and the Reformation was in full swing. The Inquisitor General, Cardinal Caraffa (who later became Pope Paul IV), petitioned Pope Julius III to execute a decree to confiscate all documents written in Hebrew characters from among the Jewish community in Rome.
In 1553, during the searches of the Jewish homes, a visiting French bishop, Jean du Tillet, discovered a Hebrew manuscript of MatitYahu (known today as Matthew) among these documents, so the document has been dubbed The du Tillet Manuscript. The original manuscript is in Paris at the Bibliothèque Nationale. By attacking, destroying, or hiding the Hebrew foundation of the inspired writings, much Truth has been withheld from the multitudes. This is also one of the few palaeo-Hebrew restorations of the Name to any translation since the Septuagint translation of over 2200 years ago. You will find this translation of MatitYahu to be a cool drink of clean water.
Mashiach Yahushua's words are printed in RED wherever they occur in the book.
*Rome, a Pagan center, has been perceived to be the "seat of Satan" for virtually it's entire existence; the sun-worshipping Roman religion of Mithraism simply adopted a few new compromises when it proclaimed itself "Christian" under Constantine I. The leadership, organizational structure, orders and procedures, symbols, costumes, calendar, liturgical traditions (like the Mithraic Mass), and the mailbox (address) saw no change whatsoever. Sun-day (day-of-the-sun) came to replace that old "Jewish" day of rest, usurping one of the 10 Commandments! Pagan Rome simply remained Pagan Rome, with a belief in a Hebrew Messiah that they taught had removed the "law". Anyone attempting to obey or observe those old "Jewish" traditions (like the Torah) were heretical "Judaizers", even though Yahushua commissioned His followers to teach all nations everything He had commanded them to obey, Mt. 28:19,20. The Papacy's "agenda" for at least 1600 years has been to move to Jerusalem, and the first step toward this goal was Constantine's relocation of the capital of the Roman empire from Rome to "Constantinople" (a huge eastward leap). You can investigate more on this by clicking on the blue bar below, and reading the article THE AGENDA - NEW WORLD ORDER.
Disobedience is rebellion, and is as the sin of witchcraft - 1 Sam. 15:22,23. Could it be that the Roman religion holding a billion people to its teachings today is really more like witchcraft? It is admittedly a religion "about" the Messiah, but it is not anything like our Messiah's religion. Is it the "woman" having in her hand a golden cup full of abominations which we read of at Rev. 17:4? Come out of her My people!
TODD EFFREN'S NEW SONGBOOKS ARE AVAILABLE (CLICK THIS LINE)
Other translation studies by Todd Effren:
Daniyel, Hadasah, & Rut; Book of Revelation, Hebrew: "CHIZAYON"; Book of MattitYahu: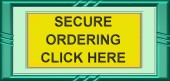 OTHER MESSIANIC ARTICLES OF INTEREST:
Q: Where did we get the form "JESUS" from?
WHAT ABOUT THAT DOME - KIPA or YARMULKE
Strawberry Islands Messianic Publishing, Louisville KY
Mr. Electricity Alan White Louisville KY
Commercial Real Estate Louisville KY for sale 402
CONDO - BUSINESS RETAIL / OFFICE 40299 for sale Louisville KY