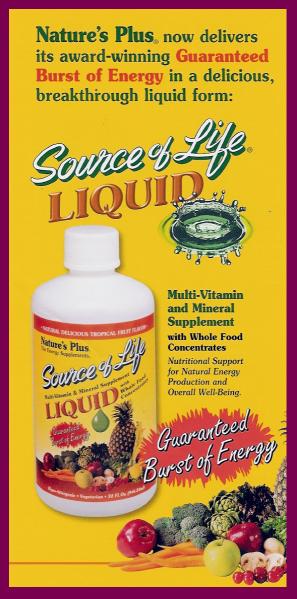 Source of Life Liquid Multivitamins
This NEW liquid vitamin & mineral supplement is absorbed at the cellular level. Compared to ordinary SOLID tablet forms which typically are only 10% absorbed, the nutrients in Source of Life Liquid are absorbed at a rate of 98%.
(This means 90% of what you've been paying for vitamins and minerals is wasted).
No other vitamin or mineral supplements are needed.
Source of Life Liquid: builds your immune system. It is absorbed directly into the body's cells to balance, cleanse, nourish, oxygenate, protect, and strengthen them as a primary role in foundational health.
Source of Life Liquid is absorbed at the cellular level and is 100% plant-based. You'll begin to feel the difference in just two weeks. It's safe for children and adults of all ages, and has a great, fruity taste.
Cancer is rare in Japan! Their diet is the reason. "Spirulina" is blue-green algae, and it is in this product.
Ordering:
If you would like to try one bottle (1 month supply), send $29.95
Strawberry Islands, 2303 Watterson Trail, Louisville, KY 40299
You can phone, fax, or securely order online with a bankcard for faster delivery:
ONLINE: www.torahzone.net/order
FAX: 502-297-9854 (24 hours)
VOICE ORDER: 502-261-9833 (9 am to 6 pm EST) weekdays (closed weekends)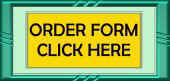 PAGAN CHRISTIANITY THE ORIGINS OF OUR MODERN CHURCH PRACTICES Nazarene Israel
another amazing product to check out:
YOUNG LIVING ESSENTIAL OILS Support a Messianic family launching a new venture, and support a new healthy and direct way to support all the structures and functions of the body-physical, mental, and emotional.
Institute for Scripture Research, USA
Is the author of Revelation still alive?
Q: Where did we get the form "JESUS" from?
RULERS OF EVIL A NEW BOOK WE'RE DISTRIBUTING . . .
JESUITS'S EXTREME OATH OF INDUCTION
BACK TO FOSSILIZED CUSTOMS HOMEPAGE
Strawberry Islands Messianic Publishing, Louisville KY
The Torah is out there. I want to obey.
TORAH ZONE: FOSSILIZED CUSTOMS ARTICLES
PAGAN CHRISTIANITY THE ORIGINS OF OUR MODERN CHURCH PRACTICES Nazarene Israel
CHRISTIAN ~ IS THIS WORD A GOOD LABEL, CONSIDERING IT HAD A PREVIOUSLY PAGAN USAGE?
ISRAEL YAHWEH YHWH 144,000 WEBINAR
Commercial Real Estate Louisville KY for sale 402