MARANATHA
The short phrase, "anathema maranatha" was a negative pronouncement, almost a curse, upon anyone that did not love Yahusha.
A newer meaning for "maranatha" crept into the "church" several hundred years ago. It essentially is Aramaic (Maran – atha), that is, "master comes".
Taken together, the phrase actually means "forbidden; Master comes!"
Those who declare they do not love Yahusha are "off-limits" to us, so we say "anathema maranatha" pertaining to any close relationships with them, especially Scripture studies.
(KJV with concordance numbers used for illustration purposes):
1Co 16:22 If any man1536 love5368 not3756 the3588 Lord2962 Jesus (Yahusha)2424 Christ (haMashiach),5547 let him be2277 Anathema331 Maranatha.3134
Note the Greek text says ANATHEMA MARANATHA - these must be taken together to properly understand the meaning of the sentence.
The word "anathema" is equivalent to the Hebrew word "HEREM", and means off-limits, or forbidden. This word is used for the "harem" of a king, a group of concubines guarded by a cohort of eunuchs. Maranatha is the component of the phrase that means judgment is coming to execute vengeance. "Maranatha" in this case should not be isolated from the word used before it, "anathema", to be properly understood in context.
We are not "Christian" (a Greek term), but rather we are Israelites of the sect of the Natsarim (Acts 24:5).

Christianity is a Greek term for a religion commonly blamed on Yahusha of Natsarith.
Catholicism is a hybrid religion combining many diverse Pagan religions with the Mashiach of Israel, and started by Constantine I.
We are Israelite, because we are in the Covenant (Eph. 2), and Natsarim because we hold to the Testimony of Yahusha. Being these, we are of the "barley harvest", the "first-fruits", and
of the 144,000 being gathered from the 12 tribes of Israel in the last days. Only 12,000 of these are from the
tribe of Yahudah (Jews), and the others are likewise being called out from among the nations where they were dispersed long ago (2700+ years).
See more about them at: www.fossilizedcustoms.com/nazarene_israel.htm

Now available: large print edition of Fossilized Customs 7TH EDITION, limited quantity.

THE BESORAH - CLICK HERE TO VIEW 10 COMMANDMENTS TO PRINT OUT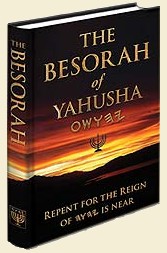 Click this picture for a NEW translation we now distribute!
THE CHALLENGE FOR THE CREATION MUSEUM'S NEXT LEVEL
Q: Where did we get the form "JESUS" from?
WHAT ABOUT THAT DOME - KIPA or YARMULKE
ANOTHER BOOK WE'RE DISTRIBUTING: RULERS OF EVIL
YOU CAN ORDER A NEW 2-DVD SET ON NAZISM FROM US:
Strawberry Islands Messianic Publishing, Louisville KY
RULERS OF EVIL A NEW BOOK WE'RE DISTRIBUTING . . .
KOSHER? A NEW BOOK, WALK IN THE LIGHT!
Strawberry Islands Messianic Publishing / TORAH INSTITUTE
The following link deals with the 10 lost tribes, also known as the Samaritans:
BLESSING OF THE FIRSTBORN WHERE'S EPHRAIM?
Back to home page, Fossilized Customs
Strawberry Islands Messianic Publishing, Louisville KY
The Torah is out there. I want to obey.
TORAH ZONE: FOSSILIZED CUSTOMS ARTICLES
PAGAN CHRISTIANITY THE ORIGINS OF OUR MODERN CHURCH PRACTICES Nazarene Israel
CHRISTIAN ~ IS THIS WORD A GOOD LABEL, CONSIDERING IT HAD A PREVIOUSLY PAGAN USAGE?
ISRAEL YAHWEH YHWH 144,000 YHWH WEBINAR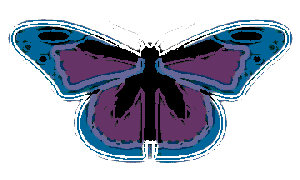 STEWARDS OF PLANET EARTH
CONDO - BUSINESS RETAIL / OFFICE Louisville, KY 40299