GENEVA TRANSLATION TITLE PAGE
(1599)
For more info on the christogram IESV click the elephant: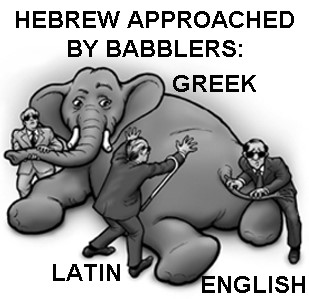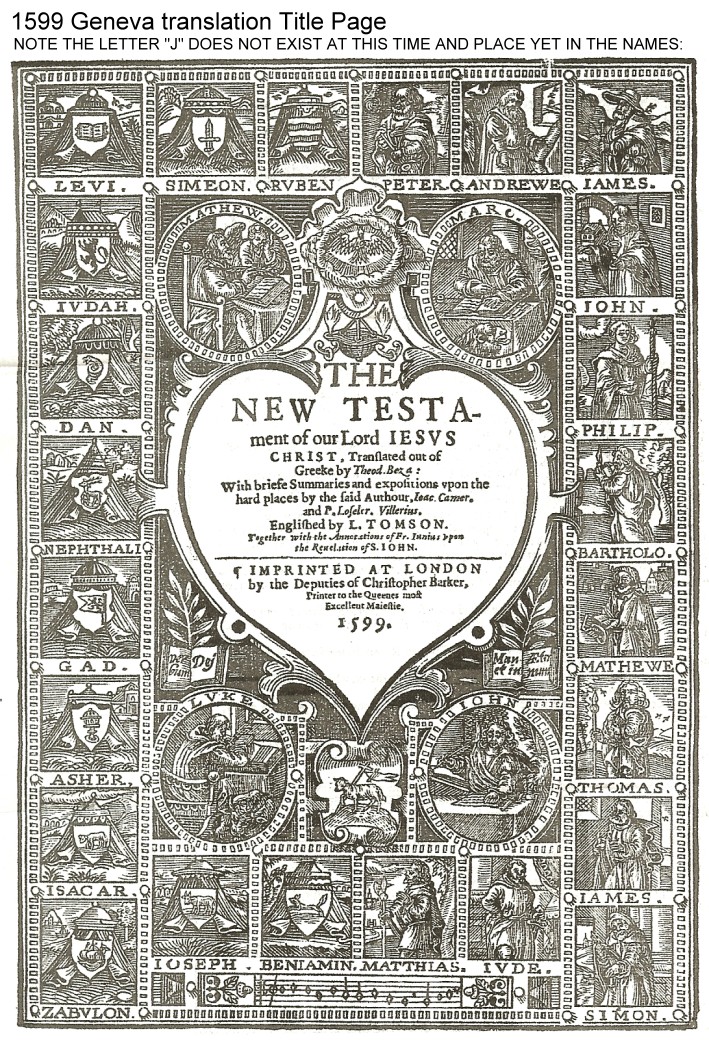 It comes as a surprise to many how there's no "JESUS" in the 1581 version (pictured below).
The King James Version (Authorized Version) was the first to show the world it's current mutilation of Yahusha's Name, JESUS.
There's no "Jesus" in the Greek, it was expressed iesous. The Latin further distorted it, IESU - it's also based on the Greek iesous, not the original Hebrew, yod-hay-uau-shin-ayin.
The early followers did not know Yahusha by the name IESU (YESHU).
For more detailed information, visit the page linked here: YAHUSHA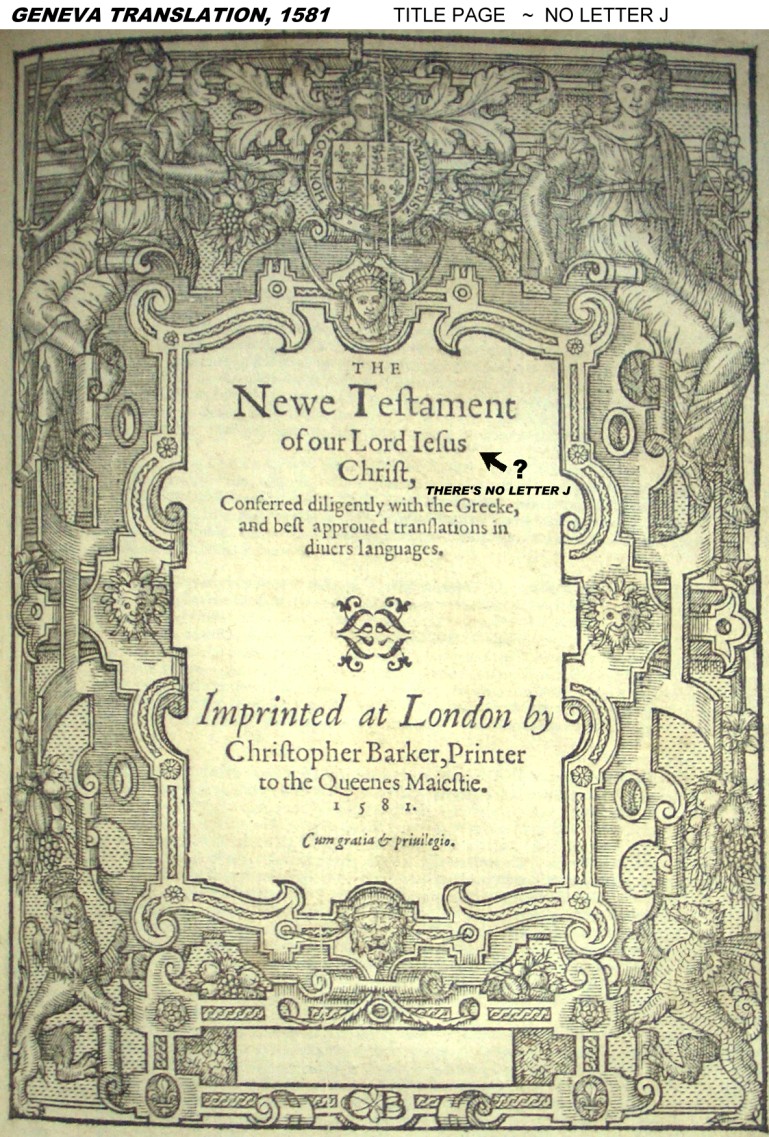 Would you like to have a modern translation made by Yahusha's Natsarim?
For more information on the BYNV: www.torahzone.net
How Old Is The Letter J?
The letter J is first seen in the 17th century as a fancy way of writing the capital letter I (from the Greek IOTA).
The first part of the Messiah's Name is YOD-HAY-UAU (YAHU) and based on the Tetragrammaton, YHUH (YAHUAH). The world believes YAHWEH is an accurate transliteration for the Hebrew Name of our Creator, yet the letter W is a newly-developed doubling of the Latin letter V, the letter we know as U today. A type-setter invented the letter W for the first printing press in the mid 1400's.
(see www.fossilizedcustoms.com/w.html)
Clement of Alexandria transliterated YAHUAH phonetically with the Greek letters IAOUE. As of 1599, the letter J was still not seen, as evidenced from the title page of the Geneva translation pictured above.
The KJV (12 years later) still rendered the Messiah's Name in the Latin Vulgate's christogram, IESV.
People really need to Google YAHUSHA and restore what was stolen by the devourer.
TORAH INSTITUTE
PO BOX 436044
Louisville, KY 40253-6044
phone: 502-261-9833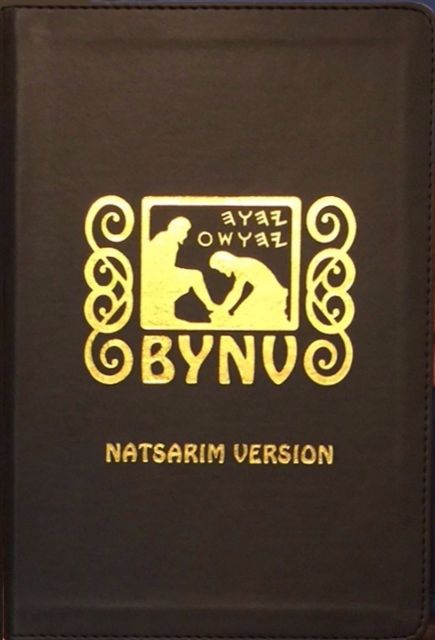 Order BYNV at: http://www.torahzone.net/
Visit the Torah Institute YouTube Channel:
http://www.youtube.com/user/TorahInstitute?ob=0&feature=results_main
IF YOU ARE CONSIDERING BEING IMMERSED INTO YAHUSHUA'S NAME, SEE THIS LINK:
THE WORD "CHRISTIAN" What were they REALLY called?
LUNAR SABBATH SYSTEM Appointed times and the Sabbath
HAPPY ANNIVERSARY, YAHUAH! A wedding anniversary Christians miss
WHAT IS THE "GOSPEL"? The true message is a SECRET
Q: Where did we get the form "JESUS" from?
Is the author of Revelation still alive?
WHAT ABOUT THAT DOME - KIPA or YARMULKE
CHRISTIANITY & NATSARIM COMPARED SYNAGOGUE OF SATAN
SHORT ARTICLES: CLICK HERE TO VIEW TITLES
www.fossilizedcustoms.com/kipa.html
BACK TO FOSSILIZED CUSTOMS HOMEPAGE