SYNAGOGUE OF SATAN - THOSE WHO CLAIM TO BE WORSHIPPERS OF YAH (YAHUDIM) BUT ARE NOT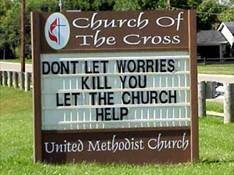 Also see brief overview of these two at: http://www.fossilizedcustoms.com/messianicchristian.html
Christianity briefly compared with the Natsarim
ONE OF THESE IS A VERY NARROW ROAD, THE OTHER IS VERY WIDE
ONE OF THEM IS WHAT REVELATION 2:9 CALLS THE SYNAGOGUE OF SATAN
AND TEACHES AGAINST OBEDIENCE;
THE OTHER TEACHES BOTH BELIEF IN YAHUSHA AND OBEDIENCE.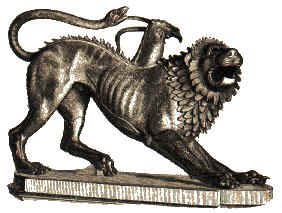 Questions: Why would a follower of Yahusha, the Mashiach of Israel, convert to any other walk than the Torah?

Why would any Israelite need to change their religion in order to accept their Messiah?

Isn't Yahusha the "living Torah", and the Torah written on our hearts the renewed Covenant?

Don't we become Israelites through the Torah/Covenant? (Eph. 2:8-13)

If Gentile converts don't need the Torah, then why were they instructed to learn the Torah at Acts 15:21?

"For Moses of old time hath in every city them that preach him, being read in the synagogues every Sabbath day." . . . And there's that Sabbath thing again . . . Why not just go ahead and "do" the Word?


CHRISTIANITY: Synagogue of Shatan

The "church fathers" of the Catechetical School of Alexandria considered the Natsarim to be heretics because they followed the Commandments, and believed in Yahusha. Having none of that, they slowly developed a hybrid religion based on the teachings of Yahusha ha'Mashiach, yet drew the line on the Torah, and refused the pattern of living by "every Word that proceeds from the mouth of Yahuah". Christianity became a mixed blend of the Torah of Yahuah with customs from Babylonian Paganism. Christianity is a way of life about the Messiah of Israel, divided into thousands of sects over interpreting the Torah, with special days of the year adopted from Satanic, Pagan origins. ALL Yahuah-commanded feast days are neglected (see Lev. 23, Deut. 16). A system of beliefs based on Messiah, but acting in ignorance, through tradition, their customs stem from Pagan symbols and observances. Several centuries after the original students of Yahusha, the heretical path originally established by Shimon the Magician (Simon Magus) began to overtake the true faith, and eventually Catholicism developed from it. From Rome, an authoritarian organism modeled in the "image" of the Roman beast controlled many nations. Eventually, "daughters" of this system broke away, carrying with them the "mark" of the Sun-day "sabbath". It became the "synagogue of Shatan".

The word "Christianity" is not found in the received text at all, and is not found in any concordance. The practices are a blend of ideas about the Messiah of Israel, attached to old Pagan observances in order to camouflage them from their origins. It is a monstrosity or hybrid blending of a diverse number of Pagan religions, and the knowledge of this is kept from its adherents. Believing and doing are often separated in its philosophy. Obedience is praised if it fits traditional norms, but condemned if it fits Scriptural instructions. Scripture is divided, and a division exists between the Hebrew / Yahudi (Jew) and the Gentile Christian in terms of what is to be obeyed or ignored in the Torah, based on this difference. So, in their teachings, there is not one body of believers, although this will be denied by most.

The word, Christianity, is not found anywhere in Scripture. Encyclopedias tell us it is a religion, and that it was founded by "Jesus Christ". It was really founded by "Simon Magus", and his tomb is under the altar in "St. Peter's" Cathedral at Rome. The topic of Christianity is not found in Scripture either. What Scripture DOES acknowledge as the "way" is the "WORD OF YAHUAH", and the "TORAH OF YAHUAH". That should be our way; and it is certainly what Yahusha taught -- He didn't teach Christianity. No follower of Yahusha ever taught us anything about Sun-day, Easter, Christmas, popes, nuns, holy water, sacraments, or any separation of Yahusha's body into a "priesthood" and "laity". We are ALL priests on level ground with one another, and He is our High Priest. If you are studying something, and embrace it as a way of living, shouldn't you search it out completely and find where its roots lead? If the root is good, then the fruit it bears will also be good. Christianity is a usurper, and a religion without Hebrew roots -- only Greco-Latin ones. Esau, and his Edomite descendants, were also usurpers. They sought to steal the birthright and promises that were only given to Israel. This is what is at the heart of Replacement Theology.

Christianity, therefore, is like Esau and the Edomites. They modify the Covenant and claim legitimacy.

"Overcomers" of this deception are few, so you must study to restore the Hebrew roots of the faith, otherwise you will wither and produce bad fruit. Only the Spirit of Yahusha can guide you into all Truth. He's led you to this page, but test everything -- including this information!

(Christiani, Chreistos, etc., are Greco-Latinisms used in place of the Hebrew word Mashiach, meaning anointed. A good dictionary will show that the word Christian is cognate with CRETIN, an idiot - see definition for cretin. "Christ" and "Christian" are words derived strictly from human conventions, and not the original terms. Popularity of this term is solely the work of translators).

The True Covenant is a marriage between Yahuah and Israel, His bride; and Natsarim Yisrael (Nazarene Israel) represents the first fruits of a great harvest. Israel is the only "denomination", and the Natsarim are an elect group within Israel, as they are called by Yahusha as workers in His harvest of mankind. The word "Christianity" is not found in the received text, nor is it found in any concordance. The true "religion" to follow is called the Torah of Yahuah - outside of Israel, the Creator has no covenant of any kind with any being on Earth.

NATSARIM: Those given a love of the Creator's Name, and His Covenant 10 Commandments, the Torah. They are a special sect within Israel. They follow the "way" or "walk" of the Messiah, staying faithful to the Covenant without alteration, having received a love of the Torah in their hearts by the indwelling of the Spirit of the Messiah. Beliefs and actions are the same thing in their view, and they serve the one whom they are obeying. Scripture is not divided, and all believers are united in the Messiah under one law, and are all one body. (You will find the term Natsarim at Acts 24:5; Paul was a "ringleader" of this sect).

These observations are intended to evoke a response. Hopefully it will challenge and stimulate individuals to think and do research, as we see Daniel 12 tells us would happen (Dan. 12:4). Do not presume to defy the children of Israel, it is they who the Covenant is with; Gentiles must engraft into Israel to partake (Romans 11).

Theologians and those zealous for tradition may want to deny and explain away many things, but at the end of the "day" it will be the Creator's Word and His Covenant we will be believing in, and seeing come to pass. For the past 1900 years, a slow purging of Truth has been occurring, replacing the original "walk" with Gentile-oriented patterns. Like slowly boiling a frog, the alterations were stretched over a long period. It's time to jump out of the hot water folks. Early-on, Gentiles separated themselves from the original believing children of Israel, and have almost completely redesigned the "walk" in order to hi-jack the minds of billions with their "replacement theology". It has been successful, and will remain so until the time of the end (Dan. 11:36), except for the prophecy that at the chosen time in the last days, many would search these things diligently and knowledge would increase. Yahuah is awakening many to His secret (Rev. 10:7, Eph. 3:3-6); He has sown the families of Israel into the Gentiles to hide them, and promised one day to restore them as a faithful remnant.

Remember, northern Israel was carried away (to Assyria) long before southern Israel (to Babylon), and only 10% of those taken to Babylon ever returned. 90% of southern Israel, or Yahudah, remained in Babylon and assimilated, lost to history; but not lost to Yahuah. Northern Israel, the "Samaritans" who were apostate with their 11 Commandments, have never returned to His Covenant; but they will by the Power of Yahuah. Both "houses" of Israel, northern and southern, are essentially sown into the Gentiles. Many of them are Christians right now, but Yahuah is calling them back to His Covenant in their hearts (Eph. 3:1-12, Amos 9:9, Ezek. 37:21). They can spin any imaginary dream they like, then hide it all in a purple haze - but in the end, Sun-day will still not be the Sabbath, the Name of the Creator will not be "The LORD" or "GOD", the Messiah's Name will still be Yahusha not "Jesus", and claiming a Passover Lamb but never observing Passover will be central to how they have been deceived. Yes, a great deception has been sent forth from Elohim Yahuah to all those who have refused to receive a love for the Truth.

If you are a Christian reading this, I must sound like a heretic and very intolerant of others' beliefs. Beliefs and facts are not always the same thing. I had to tell you because I love you - you're probably family; a remnant Israelite (and please don't let the skin color or geographical distractions confuse you - you could be any color or live anywhere). Even if you're not a dispersed Israelite, you can become one by believing in the Name of Yahusha, and engrafting into Israel through immersion in water as an adopted child. Then keep the Covenant of love, the Torah. One of these two is the "synagogue of Satan", and you need to figure out which one promotes obedience to Yahuah, and which one teaches lawlessness. Please do some personal research and prove these claims to be either right, or wrong. If any of these comments makes you angry or scared, that's fine too; just prove things one way or the other - not to me, but to yourself. Prove to yourself that Christianity has adopted no elements of Paganism. Christianity is not a religion practiced or started by Yahusha of Natsarith. He is the High Priest of an entirely different religious culture that He did initiate. We are to be no longer Gentiles, but fellow citizens of Israel, partakers of all the promises only made to Israel. Yahuah has made no covenant with anyone but Israel. Join by repenting of sin, and obey the Torah!

Lew White

synagogue of Satan: synagogue is a Greek word, meaning "house of study". It would logically be a "house" or place that teaches lawlessness and rebels against obedience to the Torah. Satan (Hebrew shatan) means "adversary" and is the accuser of Israel; this is a real, fallen messenger opposed to Yahuah, and is ruling the entire Earth in all religious, political, and mercantile areas. Putting it together, the synagogue of Satan would be any "house of study" which teaches lawlessness or revised commandments. If we can prove that there is a difference between what is written in Yahuah's Word (His Commandments) and what is practiced within a group that claims to worship Yahuah, then we have identified a synagogue of Satan. "Jews" is the word seen in translation at Rev. 2:9, from the Hebrew word "Yahudim", and means "worshippers of Yah". Claiming to worship Yah, but not teaching and practicing His Commandments, shows us who is of this synagogue of Satan.

Our "worship" is really obedience, the doing of what Yahuah expects of us. If we neglect doing what He expects of us, but assume our intentions will serve the same results, then we didn't understand the Fall, the golden calf incident, nor why Qayin's (Cain's) offering was not pleasing to Yahuah. "If you do well, shall you not be accepted?" (Gen. 4:7). Qayin made up his own mind how he was going to worship Yahuah, and what would be the offering. How is Christianity any different? All the Sun-day assemblies, Christmas trees, and Easter baskets in the world will not be acceptable to Yahuah, unless He prescribed them as a form of worshipping Him. So, our simple task is to find out what Yahuah expects, then "do well" so that He will accept our worship of Him. Then, we can expect to hear the words, "Well done , good and faithful servant!" (Mt. 25:21). Doing "the Word" is obeying Him, not adding to it, or taking away from it, or adopting the Pagan cultural background as tradition has done.

A Question: When asked the question, "what happens to all the people that think they have eternal life within Christianity", what is a good answer?

Response from Lew: Throughout the Word, we see the evidence of fallen humanity and our need for redemption. That redemption plan was offered through repentance and obedience consistently, yet the deception seems to be much easier for people to accept than the Truth. Christianity accepts the Messiah of Israel, leaving behind His walk, or manner of living. As the Edomites were "usurpers", claiming the name, property rights, and inheritance of true Israel, so are the modern "usurpers" who claim to be "spiritual Israel" through their statement of belief in "Jesus". The only way to overcome this deceptive manner of living is for individuals to do personal research. There is nothing you or I can say or write that will convince one of them to change, unless they attempt to prove us wrong by doing that personal research. They are "asleep", without awareness of what they do, mostly because they continue to be lulled to sleep every week in their assemblies. Another way of saying it is, they are as drunk people, having drunk from the doctrines of error from the cup of false teachers, their ears tickled with soothing words every week. Their knowledge of their religion is amazingly shallow, and their misplaced trust in men who they accept as teachers is their greatest mistake.

The bottom line is, they don't realize they are not in THE Covenant with Yahuah, having never "engrafted" into true Israel by faithfully living according to the Covenant. Until they stop and realize this basic fact, they will keep putting up Christmas trees and hunting for Easter eggs. Their faith is entirely intellectual, and not practiced according to what pleases Yahuah, but instead they follow Pagan practices, concealed in new meanings. Yahuah is coming in the Person of Yahusha ha'Mashiach, and for those not in His Covenant, it will be a very scary and catastrophic day.

brother Lew

Send this page to your E-mail friends. Click FILE, SEND, PAGE

Lew White

A FEW COMMENTS ON THE WORD "CHRISTIAN" What were they REALLY called?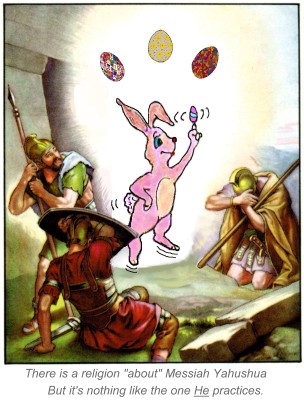 THE CHALLENGE: THE CREATION MUSEUM'S MISSING LINK
REPENT TO THE COVENANT OF LOVE THE FAITH ONCE DELIVERED TO THE SAINTS?
WOULD THE CREATOR'S RELIGION HAVE A GREEK NAME?
Da Vinci Code; What's true, and what's not Myths of Knights Templar retold
WHAT IS THE "GOSPEL"? The true message is a SECRET
Q: Where did we get the form "JESUS" from?
THE TWO WITNESSES AND THE BOOK OF REVELATION Is the author of Revelation still alive?
ANOTHER BOOK WE'RE DISTRIBUTING: RULERS OF EVIL
YOU CAN ORDER A NEW 2-DVD SET ON NAZISM FROM US:
Institute for Scripture Research, USA
Strawberry Islands Messianic Publishing, Louisville KY
RULERS OF EVIL A NEW BOOK WE'RE DISTRIBUTING . . .
KOSHER? A NEW BOOK, WALK IN THE LIGHT!
Strawberry Islands Messianic Publishing / Institute for Scripture Research, USA
The following link deals with the 10 lost tribes, also known as the Samaritans:
BLESSING OF THE FIRSTBORN WHERE'S EPHRAIM?
WHAT ABOUT THAT DOME - KIPA or YARMULKE
Institute for Scripture Research, USA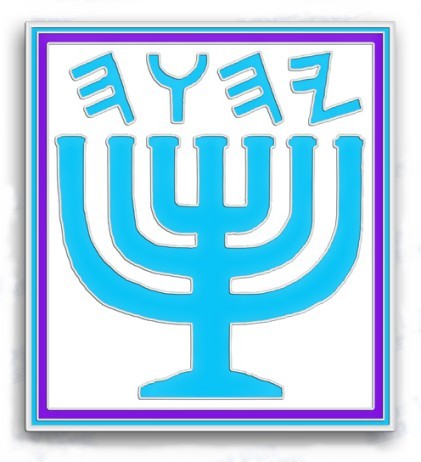 MESSIANIC CHAPLAIN civilian endorser for the Messianic faith group
people have visited this page since Roman Date 12-10-2004
Strawberry Islands Messianic Publishing, Louisville KY
PAGAN CHRISTIANITY THE ORIGINS OF OUR MODERN CHURCH PRACTICES Nazarene Israel
ISRAEL YAHWEH Yahuah 144,000 WEBINAR

Mr. Electricity Alan White Louisville KY
Commercial Real Estate Louisville KY for sale 402
CONDO - BUSINESS RETAIL / OFFICE 40299 for sale Louisville KY