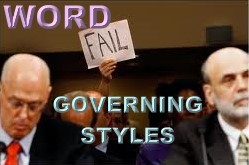 WORDS OFTEN FAIL US
Johann Wolfgang von Goethe: "There is nothing more frightful than ignorance in action."
(Proverbs in Prose, 1819)
MOST EVERYONE DESIRES LESS GOVERNMENTAL INTRUSION IN THEIR LIVES
GOVERNING STYLES: LIBERAL, CONSERVATIVE
Here in the United States, Government is far outside the bounds of the US Constitution to assume it can set limits on success, or "redistribute" whatever it may deem to be "enough". The individual that has succeeded may elect to share their gains, and Torah directs that they do so. We are either free to give as led to by our conscience instilled in us by Yahuah, or we are enslaved to serve tyrannical bureaucracy. To force "redistribution" by edict/mandate/tyranny or to even discuss "redistributing wealth" is theft, covetousness, envy, greed, and lawless. To think that a person blessed by Yahuah like Abraham or Iyyob (Job) is the "bad guy" is wicked thinking. One person is not "rich" because another is poor, and a person is not "poor" because another person is rich. You can't blame someone else for being poor. Consider the ant, O sluggard! Everyone must work, and if they will not, then they are not to be allowed to "mooch". 2Th 3:10: "For even when we were with you, we commanded you this: If anyone does not wish to work, neither let him eat."

It's not government's place to fulfill all the needs of the citizens; it's job is to protect them from without and within and to allow them to pursue endeavors that are prosperous to themselves, motivated by their ingenuity and talents, without threat of theft of their labors by government or anyone else. If an individual needs support, let them turn first to their family (what government currently seeks to destroy and weaken beyond all recognition through policy). 1 Timothy 5:4, Ephesians 4:28, Php. 4:12, Jas. 1:27 & 2:15 and other verses guide us to share all we can for the support of family and any in need in our midst. The shame of not working, mooching from family members, will instill the needed motivation to become successful.
The outcome of the current policies will destroy the whole nation, beginning with the family unit.
The government is forcing businesses to pay for cell phones for individuals who sign up to receive them. This is done through the phone bills they pay, so the providers of services are acting as taxing agents. No wonder "tax collectors" were lumped together with "sinners"; stealing the property of others violates the 8th Commandment. brazilian hair bundles
There is so much unethical, immoral behavior that is rewarded at the expense of others, forced upon the whole society by big (liberal = large) government.
Who wants a liberal helping of government?
Who wants a conservative helping of government?
The meaning the these two words are failing us, but using them in a sentence reveals the truth.
Most people who vote "liberal" actually want a smaller, less intrusive (conservative) government.
The media needs to help educate people. BTW, "conservative" doe not necessarily mean "Republican".
It means a style of governing that is LESS (conservative), not MORE (liberal).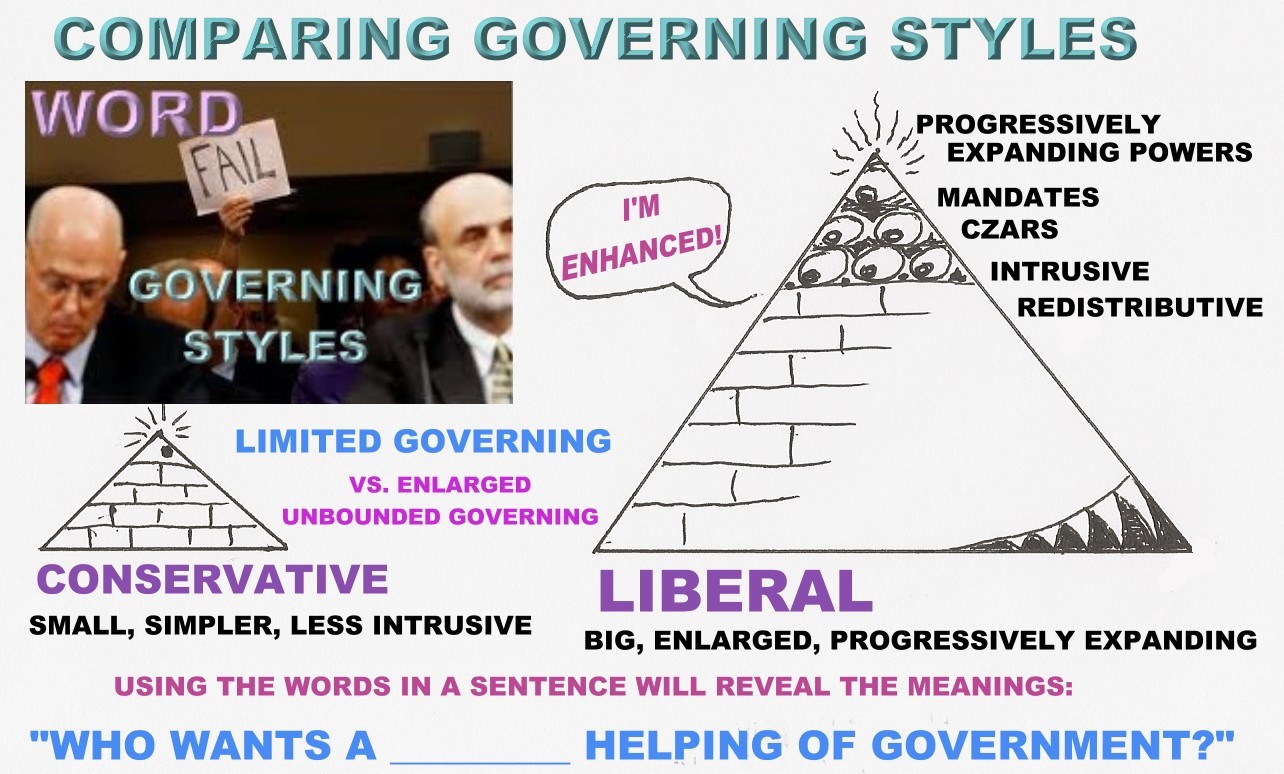 Simply insert "liberal" or "conservative" in the blank, and the meaning will be clear to all.
The reason we are divided is due to the basic misunderstanding of the meaning of words.
Most of us "think" the same, but the words we express these ideas convey different meanings to those who hear them.
It's as if we are speaking different languages, yet we all want the same thing.
Those who govern us, and the media, exploit this barrier of communication knowingly.
Again, they use casuistry and equivocation to mislead us.
MASHED POTATOES HELP SHOW THE DIFFERENCE:
"I'd like a liberal (large) helping of those mashed potatoes please."
"Please make my helping conservative (less), I'm trying to lose weight."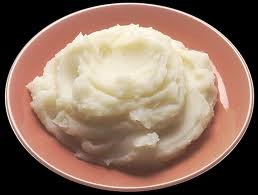 Socialism destroys jobs, capitalism creates them. This nation is already well on the way to it's destruction, and the "rich" didn't cause it. The "rich" have already left with their manufacturing facilities (steel, textile, and others), chased off by high taxation, high labor costs, and government-mandates. As our government progressively enhances its powers over the private sector businesses and people, it keeps the Truth from the population.
"The Truth is the greatest enemy of the State" (Joseph Goebbels, Nazi minister of propaganda, a National Socialist, aka "progressive", or "liberal"). What most don't realize in their conversations on politics is the topic is never about the "people", it's always about "the STATE".
"Liberal" and "Conservative" apply to governing styles, where "Liberal" refers to "big, large, progressively expanding power"; "Conservative" (governing style) means "small, less", and certainly less intrusive in all our lives. Insert either word in this sentence:
"I'd like a _____ dose of government please." We all want the government to get OUT of our personal lives, so what we have is really a "communication breakdown" caused by the MEDIA.
Always side with the job-creators, and expose those who might do them harm.
Love is the goal,