Y'SHUA AS A PROPER NOUN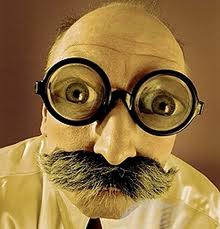 A CLOSER LOOK MAKES A HUGE DIFFERENCE
These are 3 Hebrew spellings for the Name found in the TaNaK, and though all refer to the successor of Moshe (commonly known as "JOSHUA"), the Name of the Mashiak is the same. This statement is confirmed by the fact that the texts at Acts 7 and Hebrews 4 use the same Greek letters as they refer to both Moshe's successor and the Mashiak of Yisharal (Israel).
The two men have the same Hebrew name.
YOD-HAY-UAU-SHIN-AYIN
(YAHUSHA)
YOD-HAY-UAU-SHIN-UAU-AYIN
(YAHUSHUA)
YOD- SHIN-UAU-AYIN
- the short form, used as proper noun (name) at Nem. 8.
(Y'SHUA)
All 3 forms are based on the root word YASHA (YOD-SHIN-AYIN).
We find 3 alternate spellings used in Scripture, and my intention in pointing them out is to lessen the hostility seen in certain "lead sheep" who are insistent on
everyone acknowledging what they prefer. I promote the most-used form, YAHUSHA, and accept the other forms since they are understood to be the same, and refer to the same person. This is the proper function for names, to identify a specific person. The "Y'SHUA" form can be confusing, since it is spelled identically to the Hebrew
pronoun
for deliverance.
The meaning, when used as a proper noun (name), is still "YAH-IS OUR-DELIVERANCE." It can be even more literally translated as "I am your Deliverer."
The difference between this pronoun and the proper noun of the same spelling is what it stands for in the understanding of the one using it. Everyone understands that "Dave", "Art", "Jeff", or "Mike" are shortened forms that stand for more complete proper names. The pronoun meaning deliverance, "Y'SHUA", when not used as a proper noun, is based on the root word, YASHA (YOD-SHIN-AYIN, "deliverance"). The proper noun (a name) is also based on the same root, YASHA.
As we may have been immersed in one or another form of the Name, we are pledged in our hearts toward obeying and learning from Yahusha, and He continues to guide us into all Truth. We cannot possibly already possess all the knowledge at our beginning point, but neither should we "look back" and doubt our salvation, unless we have been grossly misinformed or unaware of what we were doing. We have much more ahead to learn from our Shepherd, and some of the "lead sheep" need to learn gentleness from Him. The quarrelling we see between one another over many matters accomplishes the intentions of the dragon; and this is why I promote more understanding and love, rather than conflict. Read this text, and see how it applies to many of the problems we experience among the "lead sheep":
2Ti 2:23-26: "But refuse foolish and stupid questions, knowing that they breed quarrels.
And a servant of the Master should not quarrel but be gentle towards all, able to teach, patient when wronged,
in meekness instructing those who are in opposition, lest somehow Alahim gives them repentance unto a thorough knowledge of the truth, and they come to their senses, out of the snare of the devil, having been taken captive by him to do his desire." Wasting our time quarrelling takes us off-task, which is teaching Torah to the lost as we were told to do. We are too busy to do our primary work, because we're trying to correct one another on small details. The dragon must be very pleased when we are divided over the many quarrels and judging we see between one another.
The short form of YaHUaH is found once (YOD-HAY):
Psa 68:4: "Sing to Alahim, sing praises to His Name. Raise up a highway for Him Who rides through the deserts by His Name Yah, and exult before Him."
It is also found in the phrase "hallelu Yah", and few would be distressed to hear someone call our Father "YAH".
There are people distorting Yahuah's Name in all sorts of ways, one new and growing distortion is "IEUE".
Others say the true spelling is "Ehjeh", from the phrase "AHAYAHA (I will be) ASHER (Who) AHAYAHA (I will be)"
In the end, it may be better to need improvement than to have judged one another.
The assembly of Natsarim is a hospital for sinners, and it is not paradise.
I'm still in that hospital, and learning to love.
brother Lew
P.S. Many people today resist restoring the true Hebrew Name to the Mashiak. But, imagine how upset they would be if we had been using the correct Hebrew Name all along, and we were suddenly now promoting the form "JESUS" because we thought it would be better to filter it through Greek and Latin before it was allowed to be transliterated into English letters.
When Jesuits or others attempt to excuse, explain, or justify their position on this topic, remember Ockham's
razor.

The simplest answer is best, and uncomplicated.

Adding the
Greek
and
Latin
process is not only unnecessary, but it alters the original beyond recognition, and the final outcome is a word that carries no meaning in the ear of a Hebrew-speaking person, other than "the horse" (hay-soos).
The Name of the Mashiak, YAHUSHA, means "YAH is our Deliverer".
See also: www.fossilizedcustoms.com/transliteration.html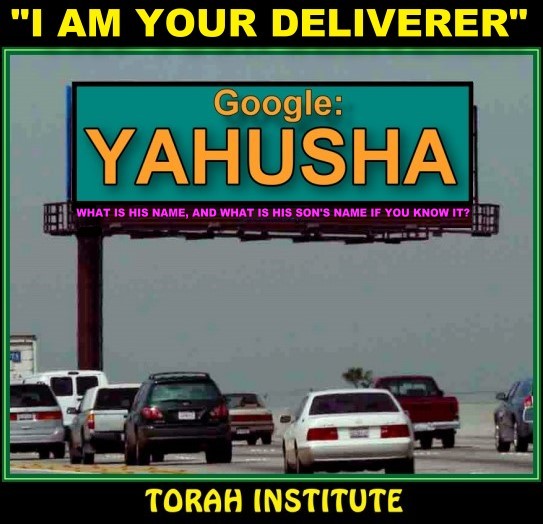 Put His Name at the top of your vehicle's rear window:


TORAH INSTITUTE
PO BOX 436044
Louisville, KY 40253-6044
phone: 502-261-9833
google: BYNV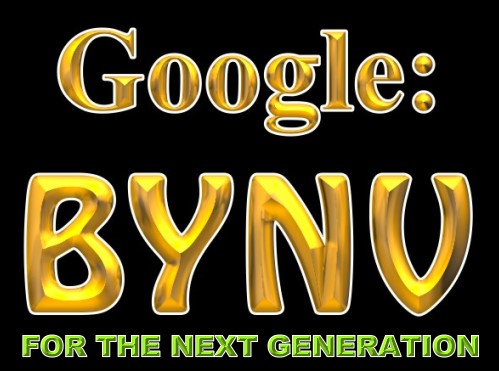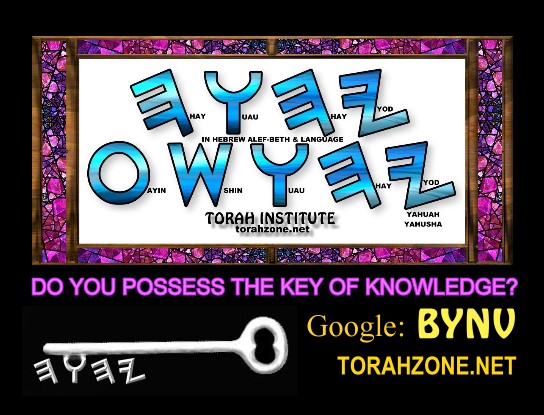 http://www.torahzone.net/ ORDER BOOKS, WITNESSING TOOLS, ARTICLES
http://www.youtube.com/user/TorahInstitute#g/p VIDEOS ON YOUTUBE
http://www.fossilizedcustoms.com/articles.html ARTICLES
CLICK ON THIS LINE FOR A STUDY ON TRANSLITERATION
THE CHALLENGE: THE CREATION MUSEUM'S MISSING LINK
REPENT TO THE COVENANT OF LOVE THE FAITH ONCE DELIVERED TO THE SAINTS?
ISRAEL YAHWEH YHWH 144,000 YHWH
MESSIANIC CHAPLAIN civilian endorser for the Messianic faith group