We recommend that YOU begin study sessions in your location so that others may come and learn together.
Primary Torah study should be parents teaching their own children, but we can also come together to learn as a community as much as possible, and much more so as we see the DAY OF YAHUAH (link) approaching (see Hebrews 10:25).
Trust and obey; help others become obedient followers of Yahusha.
We are not 501c3, so this means we are not an agency of the U.S. Government (as all those who are 501c3), and therefore we are not under governmental control.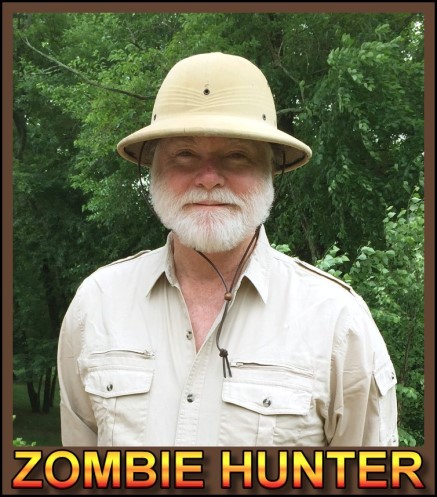 brother Lew White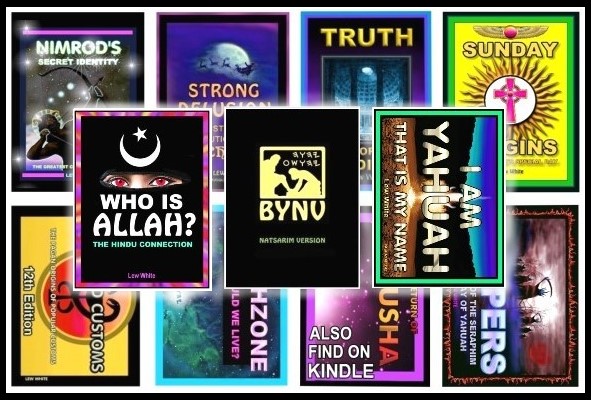 On one of the previous seminars we studied the following topic:
THE TWO RESURRECTIONS
Most people hear of "the resurrection" and think of the popularized, cuddly version where all that "believe" in their "personal savior" called JESUS will be raptured-away to "heaven" before anything ugly happens to them, and then their JESUS will punish all who are "left behind" for not believing in Him. After that, there is little else for them to be concerned about, so they listen to a couple of verses on the subject and go on tithing to their false teachers, feeling quite comfortable and safe from harm. Little do they know, there will be two resurrections, and the first one will be exclusively for Yahuah's "treasured possession", also known as His "chosen ones". This is the "first-fruits" group identified at Revelation chapter 12, and also mentioned in chapters 7 and 14. Paul was not sure that he had attained this "high-calling":
Php 3:8-15: "What is more, I even count all to be loss because of the excellence of the knowledge of Mashiak Yahusha my Master, for whom I have suffered the loss of all, and count them as refuse, in order to gain Mashiak, and be found in Him, not having my own righteousness, which is of the law, but that which is through belief in Mashiak, the righteousness which is from Alahim on the basis of belief, to know Him, and the power of His resurrection, and the fellowship of His sufferings, being conformed to His death, if somehow I might attain to the resurrection from the dead.
Not that I have already received, or already been perfected, but I press on, to lay hold of that for which Mashiak Yahusha has also laid hold of me.
Brothers, I do not count myself to have laid hold of it yet, but only this: forgetting what is behind and reaching out for what lies ahead, I press on toward the goal for the prize of the high calling of Alahim in Mashiak Yahusha.
As many, then, as are perfect, should have this mind. And if you think differently in any respect, Alahim shall also reveal this to you."
When we had a seminar on the FIRST RESURRECTION, it was apparent from the responses that many were infected with false understandings, and had combined elements of the two resurrections into one, blurring the concepts of who would be raised at Yahusha's second coming to reign with Him. So, I'm combining the two resurrections into a single study, and hopefully illustrate how the confusion began.
It should be very interesting for everyone, and they will have to clear out some very old cobwebs from their minds to get a grasp on what is about to unfold. The picture below helps describe some of the confusion about the second coming of Yahusha, with the most accurate portrayal at the top, followed by the other views in order of their magnitude of error.
The Catholic view is the fourth panel, and although it is the most simple one, it also is the furthest from the Truth.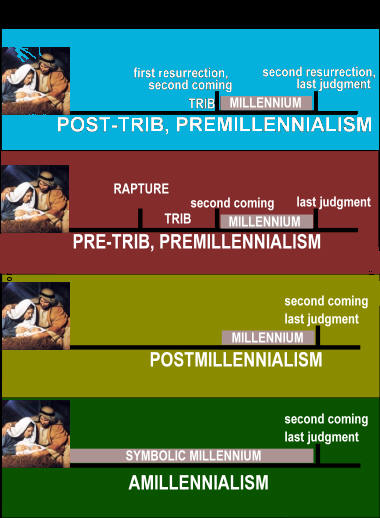 Below are the seminar notes for several recent topical studies: (click on titles to see notes)
THE CALL - COME OUT OF HER (THIS WILL DISTURB MANY)
STUMBLING BLOCKS - Falsehoods, Man-made beliefs, etc.,
THE LAMP - WHAT KIND OF OIL IS IN YOURS?
The Great Tribulation & Avoiding Divisions, Lashon Hara
The Prophetic Plan of Yahuah to "Re-gather" the Tribes of Yisharal (Israel)
THE APPOINTMENTS The 7 Shadows of Yisharal (Israel)'s Redemption