AN OPEN LETTER TO MICHAEL YOUSSEF
Michael Youssef, International Radio Minister, and founding pastor of the Church of the Apostles, Atlanta, GA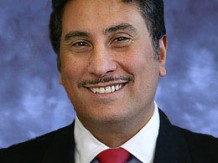 Michael Youssef

Lew White
AN OPEN LETTER TO MICHAEL YOUSSEF from Lew White:
(as of 8-20-2007, no response from Michael has been received)
HOW MUCH SCRIPTURE-TWISTING IS ALLOWED?
Shalom in the Name of Yahushua ha'Mashiach,
I listen to you daily, Michael, and recently the subject was the 4th Commandment, to rest on the Sabbath day.
Am I now your enemy, because I tell you the truth?
Sunday was promoted by your teaching as being the Sabbath day, and you used a text from a letter of Paul to
support this, claiming that the saints were to set-aside a portion (actually it was food) for the poor in Yerushalayim on the "first day of the week". Carefully looking at the words themselves, the word Sabbaton is a Greek "transliteration" for the Hebrew word Shabbath; yet the word is taken to mean "week". The Greek word for "week" is bdomada.
The Hebrew word for week is SHABUA.
The letter to the assembly at Corinth (1 Cor. 16) was sent in advance of Paul's one-time visit, and it would have been lawful to collect food for the poor if it was to be done on the first day of the week
,
the first work day of each week. The saints in Yerushalayim were suffering through a famine, so it was food that was being
collected; money or gold would not have been of any use to them. Paul even stated that they should collect the offering before he
arrived in order that no collecting would need to be done at his arrival, and he even requested for volunteers to help CARRY the gift (food)
to Yerushalayim. Where does it say that Paul changed the 4th Commandment, or even had authority to do such a thing? If you look closely at the text, you'll see the Greek words (ALL IN RED) simply mean "in - one - Shabbath"; the literal meaning of each word is given here in "green". The translators have embellished (in black) and used different ideas as you'll notice, possibly to promote something they wanted to believe:
1Co 16:2

Upon the first2596(KATA,"in"), 3391(MIA,"one") day(added word) of the week4521(SABBATON,"Sabbath", Greek transliteration for "Shabbath") let every one1538(HEKASTOS,"everyone") of you5216(HUMON,"you") lay5087(TITHEMI,"put") by3844(PARA,"near") him1438(HEAUTOU,"themselves") in store2343(THESAURIZO,"reserve") as3748(HOSTIS"what"), 302(AN,"where") God(added word) hath prospered2137(EUODOO,"successful") him(added word), that2443(HINA,"that") there be1096(GINOMAI,"causing") no3361(ME,"no") gatherings3048(LOGIA,"collection") when(3752, HOTAN,"whenever") I come.2064(ERCHOMAI,"come")

1Co 16:3

And1161(DE,"for" when3752(HOTAN,"whenever") I come,3854(PARAGINOMAI,"come near") whomsoever3739(HOS,"who"), 1437(EAN,"in case") ye shall approve1381(DOKIMAZO,"approve" by1223(DIA,"through") your(added word) letters,1992(EPISTOLE,"letter") them5128(TOUTOUS,"these") will I send3992(PEMPO,"dispatch") to bring667(APOPHERO,"carry away") your5216(HUMON,"your") liberality5485(CHARIS,"favor,gift") unto1519(EIS,"to") Jerusalem.2419(HIEROUSALEM,"Yerushalayim")

Shaul (Paul) is saying nothing about the Sabbath being "Sun-day", and it is apparent that this verse is being twisted in order to sell an idea to the masses of untaught people, unstable in "the faith" (Covenant, or Torah).
The day that Yahuah BLESSED during the first week was the Sabbath. It remains blessed, in spite of what people teach
about it being changed. Shaul (Paul) could not possibly change the day of rest to the first day, but in rebellion against Yahuah and His Torah, Constantine changed it in 321 (Edict of Constantine), and it was made a capital offense to ignore
the "Sunday rest" from work. The Council of Laodicea in about 364 CE made it an official law of the Catholic Church, and
protestants inherited this MARK of papal authority, calling those of us who obey the 4th Commandment "Judaizers".
The book of Acts (Luke) was written 31 years after Yahushua ascended, and Luke refers to a "Sabbath distance" at Acts 1:12.
My question to you, Michael, is, how can you teach a violation of the Covenant so casually? If you have an answer to the following
question, I'd be very interested to know how you would correct the apostles on it:
QUESTION:

According to Acts 15:19-21, on what day could Gentiles go and hear Moses read in the synagogues?

SELECT FROM THESE ANSWERS:

A. Sabbath B. Sunday mornings C. Never D. Woden'sDay evenings

Not resting on the Sabbath means a person is not in a Covenant relationship with Yahuah, because the
Covenant is mediated through the Spirit of Yahushua, and needs to be "walked-in" in order to have
fellowship with Yahuah, and fellowship with one another. The sign "forever" for the everlasting Covenant between Yahuah and His people is the Sabbath day (Ez. 20:12-20, Ex. 31:13-17). Yahushua observed the Sabbath, and so must His followers. To claim to be a follower of Yahushua, but not accept His Torah which He brings with Him to write upon our heart, is clearly described here:

1 John 2:3-6
"We know that we have come to know Him if we obey His Commands. The man who says, "I know him ," but does not do what He commands is a liar, and the Truth is not in him. But if anyone obeys His Word, Elohim's love is truly made complete in him. This is how we know we are in Him: Whoever claims to live in Him must walk as Yahushua did."

(Truth = Torah, Yahuah's Word).

Also:

1 John (Yahuchanon) 3:4-6:

"Everyone who sins breaks the law (TORAH); in fact, sin is lawlessness.

But you know that He appeared so that He might take away our sins. And in Him is no sin.

No one who lives in Him keeps on sinning.

No one who continues to sin has either seen Him or known Him."

Do we "repent" of

obeying the Torah, or "repent" of disobeying the Torah?

Am I twisting Scripture, or is it you, Michael?

I realize that our western culture has promoted this form of teaching, and most fall prey to it. If a brother is sinning, we are obliged to correct him in order to restore him (to the Covenant).
This is not meant to judge
you, Michael, but to correct and rebuke your teachings
using Scripture
. The days of twisting Scripture need to end, and we must worship Yahuah as He has called us to
obedience
. We must
be
convicted
of our transgression, then
repent
(turn back)
,
and obey Him, not man. Unless we teach them the Truth, they will continue to believe the errors we propagate.
"Don't think that I came to destroy the law (Torah) or the prophets. I didn't come to destroy, but to fulfill. For most assuredly, I tell you, until heaven and earth pass away, not even one smallest letter or one tiny pen stroke shall in any way pass away from the Torah, until all things are accomplished. Whoever, therefore, shall break one of these least mitzvot, and teach others to do so*, shall be called least in the Kingdom of Heaven; but whoever shall do and teach them shall be called great in the Kingdom of Heaven." Mattityahu 5:17-19 *including Paul/Shaul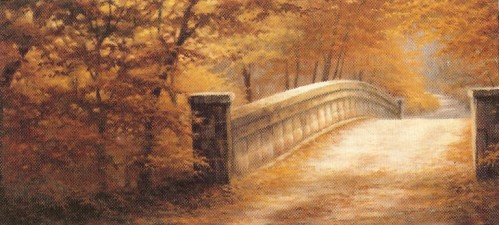 Rather than "proof-texting" (hunting-down phrases to disobey), why not look at how many times the word "Sabbath" is spoken of in the Messianic Writings (Mt. - Rev.)? Read the articles below, especially the one entitled "Blueberry Pancakes".

I will post your response(s) to this criticism as you send a reply to me at the following Email address:

Lew

White (one who obeys the Commandments, and holds to the testimony of Yahushua)

BLUEBERRY PANCAKES CAN YOU TASTE THE BLUEBERRIES?

MESSIANICS & CHRISTIANS - A BRIEF COMPARISON

THE CHALLENGE: THE CREATION MUSEUM'S MISSING LINK

REPENT TO THE COVENANT OF LOVE THE FAITH ONCE DELIVERED TO THE SAINTS?


THE BESORAH - CLICK HERE TO VIEW 10 COMMANDMENTS TO PRINT OUT