TZITZIT or TSITSITH
The children of ISRAEL are commanded to wear tassels on the 4 corners of their garments with a cord or thread of blue in each one (see Numbers 15, Deut. 22). The purpose of this observance is to remind the wearer of the TORAH, that we are to observe and guard the TORAH always. The blue cord is a single cord, but it appears as two cords of blue in the tassel as it is seen hanging down. This has been interpreted to symbolize the two advents of MASHIACH, Who came as a suffering servant the first time; but will return as a conquering lion the second time. The blue color is symbolic of the pavement of blue sapphire (Ex. 24:10, Ez. 10:1) which is the foundation and surroundings of the THRONE of YHWH, the Maker of Heaven and Earth. No one can approach the THRONE without having the MASHIACH, and the TSITSITH (the plural form) indicate a feature of the wedding garments of the BRIDE (or wife) of YHWH, known as the CHOSEN, or selected. Our wedding garments are termed "the righteousness of the qodeshim" (saints, called-out ones). In relation to His wife, Israel, He consistently refers to Himself as "YHWH ELOHIM OF ISRAEL". Israel's obedience (righteousness) is referred to by way of a metaphor, "white robes" (as we see at Rev. 7:13).
His marriage to ISRAEL is an everlasting Covenant of LOVE (see Ps. 105:10, Ex. 31:13, 1Kings 8:23, Ez. 20:16-20, 2 Chron. 6:14, Ne. 1:5). The only ones who will enter the New Yerushaliyim in the world-to-come to eat from the Tree of Life will be ISRAEL (Rev. 22), and those who have engrafted into ISRAEL (Rom. 11), are Israel. The 12 gates into the city will be named for each of the 12 tribes of ISRAEL - no Christian, Catholic, or Islamic gate will be there. Rabbi Yahushua is the GATE for His sheep; and He is the LIVING WORD, or TORAH. Being that He is married to ISRAEL, He has stated that if we (ISRAEL) love Him, we are to observe His TORAH. If we are in the Brith Chadasha (New Covenant or Re-Newed Covenant), He has circumcised our hearts with His TORAH, so that we LOVE to obey, and obey Him out of love - Jer. 31, Heb. 8, Heb. 10. You can discern those who serve YHWH by whether or not they observe His TORAH. The one whom you obey is the one whose servant you are. Did Rabbi Yahushua wear them? Yes, He certainly did, and still does.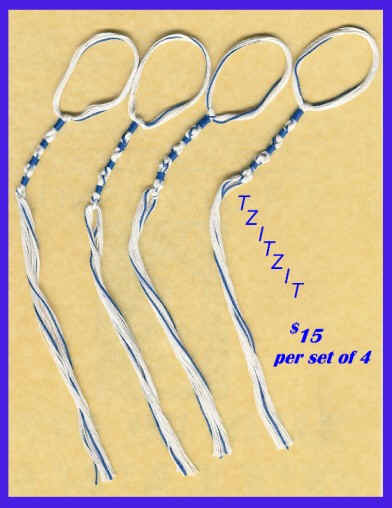 Rabbi Yahushua wore them, and many were healed when they touched His tsitsith, recorded at Mt. 9:20, 14:36. The prophecy of the healing through the tsitsith is seen at Malachi 4:2, where the Mashiach is described this way: "the sun of righteousness will arise with healing in His wings". The tsitsith are known as "wings" among the Orthodox Yahudim. Ten men (the 10 lost tribes) of ISRAEL (scattered among all languages and nations, Amos 9:9) will take hold of the tsitsith of ONE YAHUDI (Yahushua), and ask to go with Him - Zech. 8:23. Remember, there's nothing wrong with keeping and loving a Commandment.
Our tsitsith are hand-made of course.
To order a set of 4 TSITSITH, you may call, write, fax, or order on-line - we keep them in stock.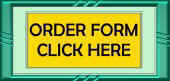 Strawberry Islands Messianic Publishing / Institute for Scripture Research, USA
Institute for Scripture Research, USA
Da Vinci Code; What's true, and what's not Myths of Knights Templar retold
THE WORD "CHRISTIAN" What were they REALLY called?
WHAT IS THE "GOSPEL"? The true message is a SECRET
Is the author of Revelation still alive?
Q: Where did we get the form "JESUS" from?
RULERS OF EVIL A NEW BOOK WE'RE DISTRIBUTING . . .
JESUITS'S EXTREME OATH OF INDUCTION
0958435367 Fossilized Customs,- The Pagan Sources Of Popular Customs, and 0620310103 In The Twinkling Of An Eye - The End Of Days
WHAT ABOUT THAT DOME - KIPA or YARMULKE
www.fossilizedcustoms.com/kipa.html

BACK TO FOSSILIZED CUSTOMS HOMEPAGE
Anyone with a bank card can use PAYPAL, CLICK HERE AND SEND PAYMENT SECURELY TO: order@fossilizedcustoms.com - detail your order using the paypal payment notes

Strawberry Islands Messianic Publishing, Louisville KY
The Torah is out there. I want to obey.
TORAH ZONE: FOSSILIZED CUSTOMS ARTICLES
PAGAN CHRISTIANITY THE ORIGINS OF OUR MODERN CHURCH PRACTICES Nazarene Israel
CHRISTIAN ~ IS THIS WORD A GOOD LABEL, CONSIDERING IT HAD A PREVIOUSLY PAGAN USAGE?
ISRAEL YAHWEH YHWH 144,000 YHWH WEBINAR
Mr. Electricity Alan White Louisville KY