ALPHABETS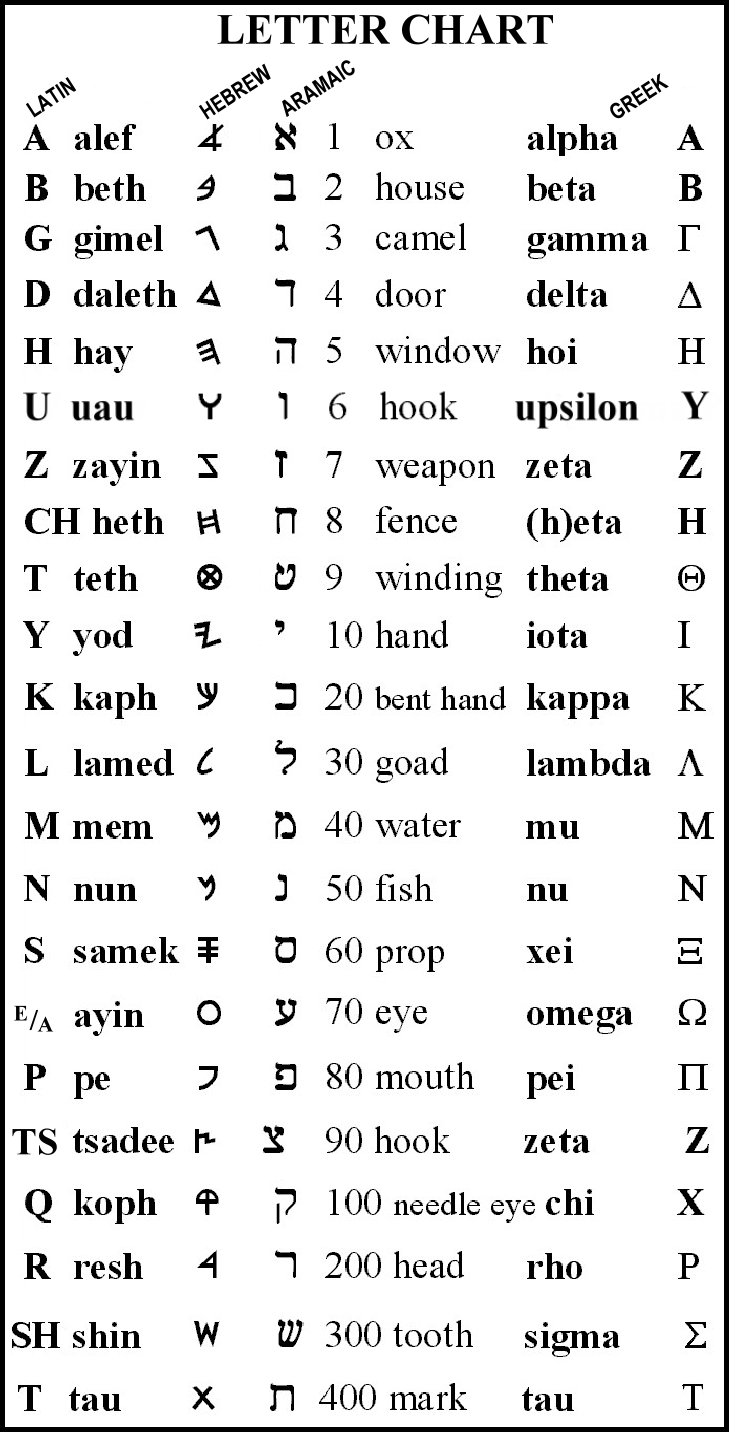 We all have spelling problems, and this is no accident - it was planned. It is because the Masoretes (traditionalists) wanted the Name Yahuah to be "ineffable", so they invented vowel-points to divert the sound of letters. Note the sixth letter of the Hebrew, equivalent to the Latin letter "U". In ancient Hebrew, it was expressed very closely in shape to our letter, "Y", and went into the Greek with the same shape, "Y", but was an UPSILON, and operated as our modern "U". Going into Latin, it lost the lower stem, and became the shape "V", however the shape misleads people today to believe it is our letter "V" (VEE). Not so. The Latin word "GLADIVS" (sword) was written with this letter, V, however it was simply the sound of our "U". Thus, in the spelling "JEHOVAH", we have misunderstood that the "V" shape is sounded as a "U", making the word in the hearing of those in the 1500's more like our transliteration, YAHUAH. The "YAHU" is clearly correct, and the spelling "JEHOU" is simply the earlier attempt at this transliteration. We have been misguided in our understanding of this Hebrew letter, UAU, which is often mistakenly expressed "WAW". The letter "W" is a double-U, and is not in the original Hebrew, Greek, or Latin. The letter "W" appeared in the 13th century CE/AD.
Notice that the modern Hebrew (below) adopted the error and made the sixth letter a VAV.
The Latin V is really a U.
The Hebrew word "YAHUDAH" certainly has this letter UAU, but no one tries to distort it with the modern sound of "V". In fact, YAHUDAH contains all the letters of the NAME, YAHUAH.
YAHUDAH IS SPELLED: YOD-HAY-UAU-DALETH-HAY
YAHUAH IS SPELLED: YOD-HAY-UAU-HAY
MODERN HEBREW, AKA "ARAMAIC":