THE LITTLE SHOP OF HORRORS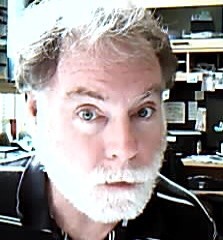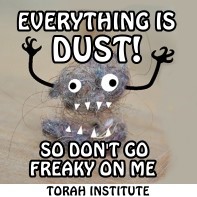 The "pagan shop" you are all hearing about happens to be where Yahusha first awakened me over 30 years ago.
I have not worked in the store for years, but when I did
the other owner stocke it with some Egyptian replicas of deities, and Halloween masks. Among these items I would post messages exposing the truth of them, and making them appear worthless and silly. The were object lessons.
One example is the "Dalai Lama," which the slanderers portray as if I'm promoting him. In Truth, the picture is labeled "anathem maranatha," the highest condemnation,
1 Kor 16:22.
The shamers slanderers, don't mention this in their hate-filled envy, but instead hide their identities (trolls).
The portrayal is slanted in order to malign my personal reputation, although I obey and teach Torah in order to reach every possible person, wherever they may be in life.
We, and our pets, are dust. Our houses, cars, and their fuels, are dust, our wallets and what's in them are dust. In fact, I can't think of a single thing on the surface of this planet that isn't dust.
Act 5:29: "And Kefa and the other emissaries answering, said, 'We have to obey Alahim rather than men.'"
If we spend less time watching one another, and instead doing what Yahusha is telling us to do, we would find far more love being sown into the hearts of those around us.
As for me and my dust, we will serve Yahuah.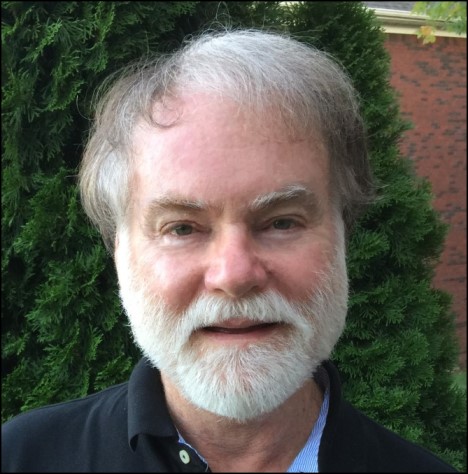 Seeking For Lost Sheep At Electric Ladyland
"How could you work in such a place?"
This question, along with a condescending attitude of self-righteousness, often comes to me from fellow believers.
The things many people say seem profoundly judgmental, and speak of a need for my repentance, without specifying what I may personally have done through working in the store that violates Yahuah's Torah.
It's true that I've worked incognito among the witches, sorcerers, atheists, Christians, Hindu's, Buddhists, and so on. When He awakened me, I heard His call:
"Who will go for us?"
I responded, "here I am, send me."
Yahusha sends His Natsarim among them; and one He chose was me.
I have not worked in the store for years now, and yet because the store is a corporation and owes hundreds of thousands of dollars to a bank, the ownership I retain is 40% at this time is necessary. I'm personally signed to the bank note. I have no part in daily operations, scheduling, hiring, or buying. If I owned 51% of the stock, then I could influence operations.
When I worked in the store, I was able to reach people personally, and I'm grateful to Yahusha for equipping and training me to be there for Him, a light in the darkness.
I'd like to know what "dark practices" they seem to think I was partaking in, and how one of Yahusha's servants can be so absorbed in how He chooses to use another servant to reach the lost sheep.
The plan has been Yahusha's all along.
I'd love to have been able to be used longer there, but Yahusha chose to take me away from it for the last several years to do other things for Him.
In the time since I've left the store, I've translated the BYNV, written the updated Fossilized Customs 12th Edition, and the new books Truth Or Tradition, Strong Delusion, Sunday Origins, Reapers, and Nimrod's Secret Identity. These books are in the store now, along with DVD's and articles teaching the Truth.
I'm sorry people feel they have to warn me, but I'm busy being used by Yahusha inviting the lost in the byways and side roads of this world, to bring as many as I can to stand with us when we come to meet Him.
If I look filthy to you, my heart is clean. As we work in the harvest field for Yahusha, we may seem to get dirty, but He keeps us clean.
At first I wanted to run away; but Yahusha revealed to me how He wanted me right where He awakened me.
One could not find a better placement for one of His Natsarim.
Travelers from far and wide have carried seed away with them.
If we love one another as He loved us, we will lay down our lives for one another. He gave me His heart for the lost, and uplifts me when most others condemn me.
The more persecution that we endure, the more we should rejoice!
Sharing Yahusha's love for the lost with you,
Lew White
"In brotherly love, tenderly loving towards one another, in appreciation, giving preference to each other; not idle in duty, ardent in spirit, serving the Master;
rejoicing in the expectancy, enduring under pressure, continuing steadfastly in prayer; imparting to the needs of the set-apart ones, pursuing kindness towards strangers.
Bless those who persecute you – bless and do not curse.
Rejoice with those who rejoice, and weep with those who weep.
Be of the same mind toward one another.
Do not be proud in mind, but go along with the lowly.
Do not be wise in your own estimation.
Repay no one evil for evil. Respect what is right in the sight of all men.
If possible, on your part, be at peace with all men.
Beloved, do not revenge yourselves, but give place to the wrath, for it has been written,
"Vengeance is Mine, I shall repay," says Yahuah.
Instead, if your enemy hungers, feed him; if he thirsts, give him a drink, for in so doing you shall heap coals of fire on his head."
Do not be overcome by evil, but overcome evil with good." - Romans 12:10-21
A GOOD REPORT CONCERNING THE MESSIANIC HALL OF SHAME
"And you, you intended evil against me, but Alahim intended it for good, in order to do it as it is this day, to keep a great many people alive." - Gen. / Barashith 50:20
The following are the words of a brother affected by seeing the persecution by the Messianic Hall of Shame's slander against Lew White:
Testimony
"I'm also thankful for you specifically, because it was your experience that Yahusha used to trigger me into action, in another very unexpected way that proves His power in what the world views as foolishness . . . I repeat that if I hadn't seen those silly persecutor's attacks online, I might have not even entertained any attempt to rise above my precious misery . . . lol. I now see how Yahuah uses what we sometimes view as a thorn to armor us and give Him esteem, or to rescue another. I never give a second thought to anyone who seems too perfect. Strength in weakness gives me the courage to hold on to Him.
It was through your persecution that He reached me, and so I'll never be ashamed of my past. We have all have been given many gifts, and you definitely show that you can use those gifts to the best of your ability for the Kingdom, and it inspires me to get over myself and keep on moving. That is where Yahusha's spirit communicates so loudly to us at times, and what makes you so approachable and relatable. Your devotion to love and gentleness, peace and patience, and humility where it's essential, and your obvious understanding of the human heart and mind, evidences the fruit of the Ruach to those like myself who hear that familiar voice . . ."
Lew's response:
We know how, when, and why we became who we are, and Yahusha walked beside us waiting for us to realize we needed Him.
Rather than run away from others who are still as we once were, we are now equipped to help them in Yahusha's power.
It's never been about us, but rather about Him. Now others who are lost can come to Him through the words He gives us to share with them.
I'm so glad He used me and the persecution from false followers to open your eyes to His love. We must decrease, and He must increase!
I'm sorry so many tender hearts are being harmed by the slander.
I don't work in the store, and have not for years.
My partial ownership was the only reason I could open my mouth and stock my books, articles, and DVD's.
The videos don't show the messages placed near the "idols" – which were all used as object lessons to teach against them!
See some of them close-up here: http://www.fossilizedcustoms.com/electricladyland.html
There is nothing scary going on but the music in the videos, and I pray for the slanderers every day.
"Let no corrupt word come out of your mouth, but only such as is good for the use of building up, so as to impart what is pleasant to the hearers.
And do not grieve the Set-apart Spirit of Alahim, by whom you were sealed for the day of redemption.
Let all bitterness, and wrath, and displeasure, and uproar, and slander be put away from you, along with all evil.
And be kind towards one another, tenderhearted, forgiving one another, as Alahim also forgave you in Mashiak." – Eph. 4:29-32
TORAH INSTITUTE
PO BOX 436044
Louisville, KY 40253-6044
phone: 502-261-9833
google: Yahusha
BYNV