My name is Kim. I would love to receive email from fellow believing women (only). Zig family: davidkimzig@bellsouth.net
Marie would like to hear from other believers of YHWH and Yahshua His Son. I love sharing His Word with others. I live in central Florida and far from an assembly. desertlady@kon-x.com
Followers of Yahushua Ha Mashiach, located in Hillsboro, Ohio is looking for like-minded believers. To fellowship and study with. We strongly believe in Revelation 12:17; 14:12. If you are interested please contact us: By phone: 1(937) 840-9488; check out our website: www.followersofyah.com
POSTING #19: Jennings Family: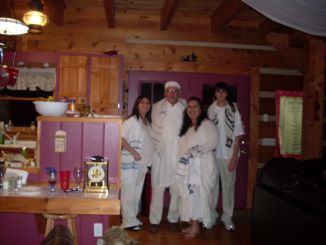 Shalom! We are the Jennings Family!

We are a Torah based family, we have meetings in our home on the sabbath, we do a Shabbat service and have worship time and a time for midrash (Torah study), followed by an oneg (meal). We are looking for like minded people or people looking to learn, to share shabbat with, worship with, pray with and fellowship with.

We are set-apart from the world, striving to live kadosh lives unto YHVH. We home school our 16 year old son, who would also relish in meeting like minded teens. We keep the Sabbaths and the feasts and are always looking for others to join with us to share them.

We are located in Mountain City, Tennessee, right on the border of North Carolina, Virginia and Tennessee. Call or e-mail for fellowship or meeting times. (423) 727-4012

POSTING #20: Edie Cain

Hi. My name is Edie Cain. I am married and live in Johnsonville, SC. I have been searching Scripture to seek the Truth about the Sabbath and the Torah.

I need lot's of help. I am looking for others to fellowship with and somewhere to go to be taught. Any help would be greatly appreciated. My Email address is mag7961@aol.com Please put the words Sabbath and Torah in the subject box so I don't delete thinking it is junk mail.

POSTING #21: Stephen Love

Hi my Name is Stephen Love, I'm 21 years old. My Family and I (4 siblings and

2 parents who are believers) live in Oak Grove, Missouri. I Believe that the Torah (5 books of Moses or Moshah) is the foundation upon which all Scripture must be weighed, and that the Torah (Original Covenant), and the Renewed Covenant of Messiah YaHuWshuaH are in perfect agreement. We proclaim the Name YHWH (YaHuWaH) and do our best to blot out the pagan names. We are looking for like minded or open minded believers of a similar age to keep the Feasts with. Please E-mail me, stephanus68@hotmail.com - YaHuWaH Bless, Stephen Love.1

POSTING #22: This space available for $5/mo . . . and waiting for you to send your photo and comments!

POSTING #23:

THIS SPACE AVAILABLE FOR $5 PER MONTH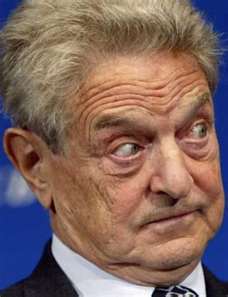 WHO ARE YOU?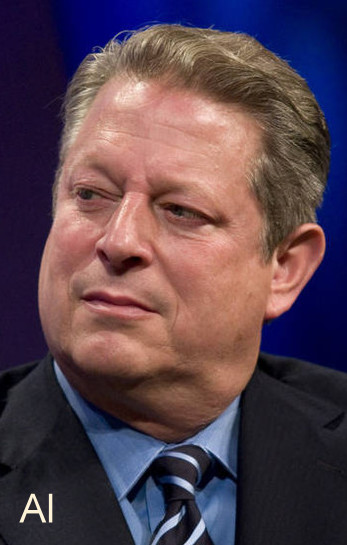 Hi we're the Nelson family and are looking to fellowship with any Nazarenes in our "neck of the woods." (Pagan phrase usage not intended. We don't know where that saying originated!) ;-) Peace to you... Chris, Tricia, Raeanna (5), & Trew (3) Gurnee, IL 60031
POSTING #25: Shmuel ben Mordechai (Samuel Murray)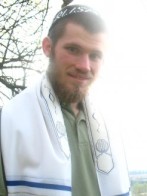 I am wanting to move to Israel possibly this fall and do war-relief efforts and possibly join the IDF! I am wanting to help strengthen and build up the Messianic fellowship in Israel. I am training to become multi-lingual in hebrew, english, and arabic. I am a Nazarene Yisraelite and always trying to find fellowship with other Messianic/Nazarene people. I would love to find some here in WV! It is hard to be a Nazarene here at times, people find you to be radical or legalistic here and back at the school I used to attend (Liberty University). The world is hurting...I want to heal it...the world is hungry...I want to feed it....The world is thirsty...I want to replenish it....I can do all of that with the Word of YAHUWAH...for HE is the bread of life and has life-giving water to where you will never go thirsty again!
email me at fightwhatyoufear1@yahoo.com or find me on
http://yahspace.ning.com/profile/Samuel76
POSTING #26: Lamar Thore
blamarthore41@yahoo.com
POSTING #27: Ralphael, PA
My name is Ralphael, a 48-year-old married black male from PA. I am currently with a study group but desire to study here also. Goldsborough@msn.com
POSTING #28: Norm, Calgary, Alberta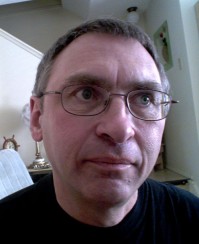 My name is Norm, and I reside in the Calgary, Alberta area and am seeking other brothers to fellowship with who are interested in the study of Torah, and Scripture study. I have a Christian background, was a Christian for over 20 years, but recently have been reading about some more truths, and Yahweh has given me a greater understanding about such things as the Sabbath, the history of Christianity, and all the holidays such as Easter and Christmas. I'm willing to drive a little out of the city as well. Thanks. My email is
normwhunt@hotmail.com
POSTING #29: D Durham dsdurham73@gmail.com
If you're fully persuaded by the ideas submitted by the folks at fossilized customs concerning following the Torah to the fullest, please contact me. I'm a former Christian now intent on being completely subservient to amending my walk to shabbat-observance and calling on the Name given WAAAAAY back in the time of our forefathers Abraham, Yitzaak, and Yaakov. I often argue the point of the first convert to Yahshua by name (according to "Romans" 10:13 and Yoel 2:32) would have been Yaakov FROM THE TEXTUAL CONTENT of Genesis and that throughout Abrahams conversation with Yahuah would have asked for Shua, thus fulfilling the requirement to call on His Name/Salvation. I don't use the name J-sus (Ex.23:13) by choice and am looking for mature individuals who seek not for instruction from me but a common understanding of the issues at hand and contributions to the fellowship of believers. I have carried on conversations with several folk on this subject and hope to continue. My time is spent rendering artworks. They are all thought provoking, but I'd like to serve His Majesty with these pieces and learn more of His will as I grow on. Shalom.
POSTING #30: David: Oahu, Hawaii
I am in Kaneohe and would like to contact and meet with those that on the island that believe in Yahushua and follow Yahuwah's commandments. No trinitarian -- David Email: lazziman@hotmail.com
POSTING #31: This space available!
POSTING #32: Bob Blake

I keep His Feasts, His Shabbath, His Laws. Seeker of Truth in all things Spiritual, Geopolitical, Health, Ethics,Temporal, Eternal, Character. By trade a graphic artist who will only work for people and products that I believe in and I believe Our Father approves. Have no stomach for liars, the egotistical, the competitive. By mission I single-handedly run and care for a retirement refuge for rescued dogs and cats. Co-founder of the non-profit charity whose volunteers rescued 8000 cats and dogs from Metropolitan New York City from 1987 to 1997. Widowered in 2001 when my wife and partner died after a nine year battle with Multiple Sclerosis surrounded by the animals she loved here in the hill country of upstate New York. A non-hunter, vegetarian, classical music lover, carpenter, serious Scripture studier with a serious sense of humor. Share study sessions via long distance multiple hook-up. Am passionate about life and healing both people and animals as servant of Our Heavenly Father through "alternative" (actually of The Father) protocols. Seek His guidance in all things, rest in His forgiveness and Mercy, and call upon His True Name and the Name of His Son. I thank Him for all things including hardships (though that is a lot harder than thanking Him for His blessings) and most especially for the sacrifice He made and His Son carried out by shedding His blood for the sins of carnal mankind. Looking for like-minded truth seekers willing to step outside the prevailing dogma to listen to that still, small voice. Especially seeking a wife that puts Our Heavenly Father first. 62 years a visitor on this planet. 6 ft., 215 lbs. Bob e-mail: beingkindwarner@yahoo.com Tel:607-764-8200
POSTING #33: Clayton Hartig, N.W. Missouri: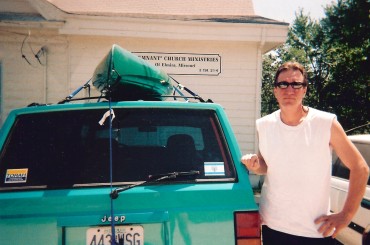 "Remnant Church Ministries of Elmira MO. is a "NON" 501(c)(3) ministry to the "Remnant of Israel" of the N.W. Missouri area and beyond. We are an outreach to all those seeking truth and light in the name of YHWH and His Commandments / High Sabbaths of love we are to observe. We are looking for fellowship with like-minded or interested persons in our area (Zeph) 2:1. We have study materials available and are just seeking fellowship nothing more.
Please e-mail us at remnantchurchministries@yahoo.com
POSTING #34: Chris (male, late 30's), Milwaukee, Wisconsin

I began my exodus from Christianity 2 years ago, and am now a Natzarim Yisraelite attempting to learn and obey Torah-- still pretty green yet. I'm hoping to find other like-minded believers in Southeastern Wisconsin and/or the Northeastern upper edge of Illinois to meet with for Shabbat and the Moedim.
(Currently, my spouse is going in a different and contrary spiritual direction of antinomian Christianity, so that disqualifies me from congregation leadership?) . I am trying to train my 4 children (ages 4,6,6,9) in the way of Yahushua, so if you have children also, that would be great for all. Some of my beliefs (not exhaustive):
1 Yahushua and the Ruach HaQodosh are subordinate to YAHUWEH the Father.
2. Yahushua, the Ruach HaQodosh and YAHUWEH are Elohim.
3. The Ruach HaQodosh is the heavenly Mother. (Bereshith/Genesis 1:27, Proverbs/Mishlei 8:22-36, Yeshayahu/Isaiah 48:16 (HRV))
4. There is no pre-trib "rapture".
5. Aramaic/Hebraic primacy for the B'rit Hadashah. For the Tanakh, Dead Sea Scrolls trump the Septuagint trumps the Masoretic text (I use the ISRV, HRV, and RSTNE).
6. The Epistle of Barnava and the Gospel according to the Hebrews should be understood as Scripture. u33sun@aim.com
POSTING #35: This space available for $5/mo . . . and waiting for you to send your photo and comments!
POSTING #36: Jeff Tyler, Northern Kentucky jdt.714@hotmail.com
Seeking other like-minded, Sabbath Keeping, Feast observing believers in the Cincinnati, Ohio -- Northern, Kentucky area for Sabbath fellowship, Scripture study and just all around fellowship. I am a 50 year old divorced male who is seeking to obey Yahweh and Yahshua in all aspects of my life. Hopefully there are other believers near me.

POSTING #37: Kelly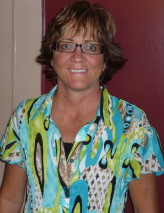 Bevirkot shalom! My name is Kelly. I reside in southern Illinois. 47 years old and following my own path. YHWH has seriously awakened me to follow Him. He would not take "no" for an answer. I truly believe everybody has to serve somebody whether we are aware of it or not. I choose to serve Him.The important thing is, however, He chose me first.
Still seeking an assembly to attend, but in the meantime, I tune in to shabbat services on paltalk.com (paltalk scene) and I am called "asher baruch" (no gender intended in this name, just happy and blessed). Would love to share Torah studies with others, but will do so long distance if necessary.
I am an attorney, am Torah observant, and keep YHWH's feasts (moedim). In my spare time I study world history and the scriptures. I also enjoy walking and marveling at His creation. I am passionate about my beliefs and diligently seek Him. I try to say the sh'ma at least twice a day (Debarim 6:4-9) and believe it is a key to being sealed in His name. You can email me at
hebrewbranch@yahoo.com
Baruch Haba Beshem YHWH! Yahushua Ha Mashiach!
POSTING #38: Darlene Whitney - New York
This post under construction
nutritional lines - legitimate and very helpful and preventative without pharmaceutical or additives of any kind.

POSTING #39: Yahn Drikkiaer - Denmark
shalom - greetings with peace
I am here in Denmark Scandinavia

I am seeking fellowship and coworkers to YaHUeH~people~association

Name or Organization Name: YaHUeH~people~association

Description: YaHUeH people - We are increasing in numbers, but we are separated, I am here alone - I will like us to unite in mutual fellowship and cooperation, yes even we are from different denominations and have different views of things we do need one another

contact: Yahn Drikkiaer

yahweh-people@hotmail.com or yahweh_people@hotmail.com

POSTING #39: Sally, Northern New Mexico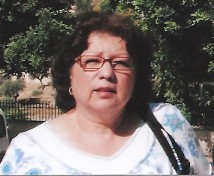 Shalom,
I just moved to Northern New Mexico. My name is Sally, and hoping to start a Hebrew Roots Gathering. I believe in the Sacred Name of YHWH (YahuWah). Hoping to find those that are interested in studying Tora. I observe the Covenant Feast Days (Passover not Easter,Feast of Tabernacles,[Sukkot],etc.) keep the dietary Laws and of course the Shabbat. I also believe Post-Tribulation and that we are entering the Tribulation if not in it already. Yahushua Ha Mashiach is His real name. Please e-mail me at psalms91sb2@hotmail.com and Note in the Subject line: "Messianic Contact."
POSTING #40: . . . David Farris, inmate
Greetings in the Mighty Name of Yahweh,

I'm a 45 year old Sacred Name Believer currently incarcerated in a West Texas prison. There are more than 34 of us that know that Yahshua is our Messiah, and we obey the Commandments as we grow in His grace.

We keep the basics of the faith with courage and dedication in an often hostile prison environment.

I ask you to prayerfully ask the Set-Apart Spirit to guide you as you consider how you can help the Neal Unit's Sacred Name believers.
David Farris - 1235570
Neal Unit
9055 Spur 591
Amarillo, TX 79107
POSTING #41: Shalom, My name is Muriel Joyce Jones
I believe in the Most High G-D, YHWH. I have been keeping the sabbath for many years. I live in Memphis, Tn., I fellowship with a small congregation. I love the Torah. I love to praise and worship HIM. Please e-mail me at beautifuljoyce111@hotmail.com I like to sew, read, sing, play the piano, walk, and cook. I like camping, especially Sukkot. I would like to meet believers who believe in keeping his commandments. Please contact me all ages. I need a man who will be the head and is obedient to YHWH. I am down to earth, loving and kind woman. Also I would like to be contacted by some ladies that could tell me about their experiences in living a messianic Torah observant lifestyle in this western culture. I want to make new friends. Have a great Sabbath!! Muriel Joyce Jones
POSTING #42: Marilyn Klippert - itsallgrace@hotmail.com
I am happily married and only interested in a preferably Jewish messianic female to e-mail questions I have about Jewish customs and practices as I seek to follow YHWH in spirit and in truth. My name is Marilyn and I live in Colorado. Thank you, shalom
POSTING #43: Betty Joyce
Hi my name is
Betty Joyce, I would love to be part of a study group, I am 66 years young, full of life, love Torah. into natural health. Please let me know how to get involved with a group. would love to talk to someone who love Torah also. e-mail
777miracle@comcast.net
POSTING #44: This space available for $5/mo . . . and waiting for you to send your photo and comments!
POSTING #45:
Katie, Northwest Arkansas
Shalom my brothers and sisters in Yahshua! my name is Katie. I live in Northwest Arkansas. I am looking for friends with brothers and sisters of Yahshua ages 20-39 years old. I am a single mom of a 6 year old daughter.

My tastes are: I love music and its my passion to be a singer someday. I love Europe and those with European accents. I have been too two countries in Europe Germany and Russia.
I love History and am a really big history buff. I love Messianic music but also classical/ European. I love to learn about their culture, and would love to meet the beautiful people there as well. I have always wanted to go to paris and hear the beautiful language and see the beautiful culture and people there.

I am partial to brown hair/ brown hair and brown eyes love the European accents.

Anyone in my age range is welcome to contact me brothers and sisters from anywhere

Email me at yahshuasprincess@yahoo.com
POSTING #46: This space available for $5/mo . . . and waiting for you to send your photo and comments!
POSTING #47: Adrian, northern Ohio
Hello brothers and sisters. I would like to talk to other sacred name believers for edification and friendship.
"For where two or three are gathered together in My Name, there I am in their midst." (Mattithyahu [Matthew] 18:20)
(1-419) 377-7623
If I don't answer just leave a voice-mail so I know you weren't a telemarketer.
Adrian, age 20, Ohio
POSTING #49:
Hi - My name is
Gary Primo
. I live in Fenelon Falls, Ontario, Canada. Its a small town of 1800 people, so I am very isolated as far as my beliefs go, which seem to be much the same as yours. I'm a single dad with two teenage girls at home and enjoy writing, art and music. I'm presently working on an e-book that exposes Christianity for what it really is - a melting pot of all the world's pagan beliefs. I am looking for local fellowship but welcome all correspondence. Hope to talk to you soon. Gary Primo
g.b.primo@i-zoom.net
In YHVH's love, G.P.
POSTING #50: This space available for $5/mo . . . and waiting for you to send your photo and comments!

POSTING #51: Jankord Family, Longbranch, WA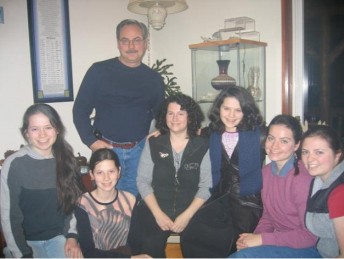 We are a family of 7 with children ranging in age from 14 to 24. We meet with other believers on Sabbath Eve. Sometimes we meet during the day on Sabbath for food, fellowship, worship, and study. Since coming out of 'Babylon' we have been doing a lot of independent studies and are currently working on a series of brochures to give to our friends and family who think we are judaizers for following Scripture. It's been interesting! We keep all the Ten Commandments, including Sabbath and the feasts. We also call upon the true name and eat Scripturally kosher. If you live in the greater Tacoma or Gig Harbor area, we would enjoy meeting you.

Contact us at jankordjungle@msn.com. Include 'fellowship contacts' in the subject line.

Mark and Lorrie Jankord
POSTING #52: This space available for $5/mo . . . and waiting for you to send your photo and comments!
POSTING #52: Messianic Singles Site

---

Hi, My name is Erinia and I am 27 years of age. I believe in keeping the Torah and I am a follower of Yeshua. I am so grateful that Yahweh has opened my eyes to the Truth. I recently have started a site where Messianic singles can meet and fellowship. We Messianics seem to be spread out and sometimes have difficulty meeting others with the same beliefs. I believe that Yahweh desires His children to marry in order that we may have godly offspring and raise families for His glory. Membership on the Messianic Singles site is FREE, I consider this a ministry and will try to continue to always offer membership for without cost. I am trying to create awareness of the site so that it can grow and help people to find their soul mate. I guess in the Hebrew culture, some would call it matchmaking. This site is specifically for Messianics, it is not a generic Christian dating site by any means. There are articles, links and I hope to start hosting webinars so that singles can meet one another and discuss relationships and their relationship to Yahweh. The site is www.messianicsingles.webs.com and I would be most grateful if you could assist me in spreading the word! I will be happy to post a link to your site from mine as well. Please let me know your thoughts, I appreciate your time. Shalom, Erinia