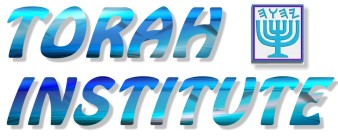 SAMPLE PAGES BELOW
BESORAH OF YAHUSHA NATSARIM VERSION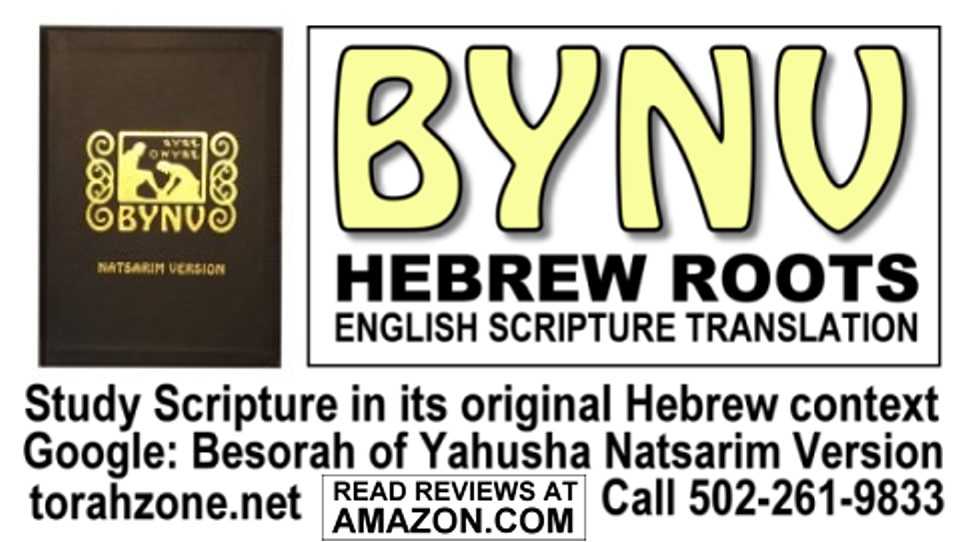 BYNV - A peek at the text
Below is a photo of Bereshith 1 and Yahukanon 1 side-by-side.
The Hebrew alef-tau are shown only in the first chapter.
The Name "YAHUAH" is written in ancient Hebrew throughout, and first appears in the 2nd chapter, verse 4. In the right photo it appears as the Name Yahusha written in Hebrew, and Yahuah also written in Hebrew.
You can see the electronic version sampled at Amazon's Kindle site; that program transliterates the Name and cannot reproduce the font.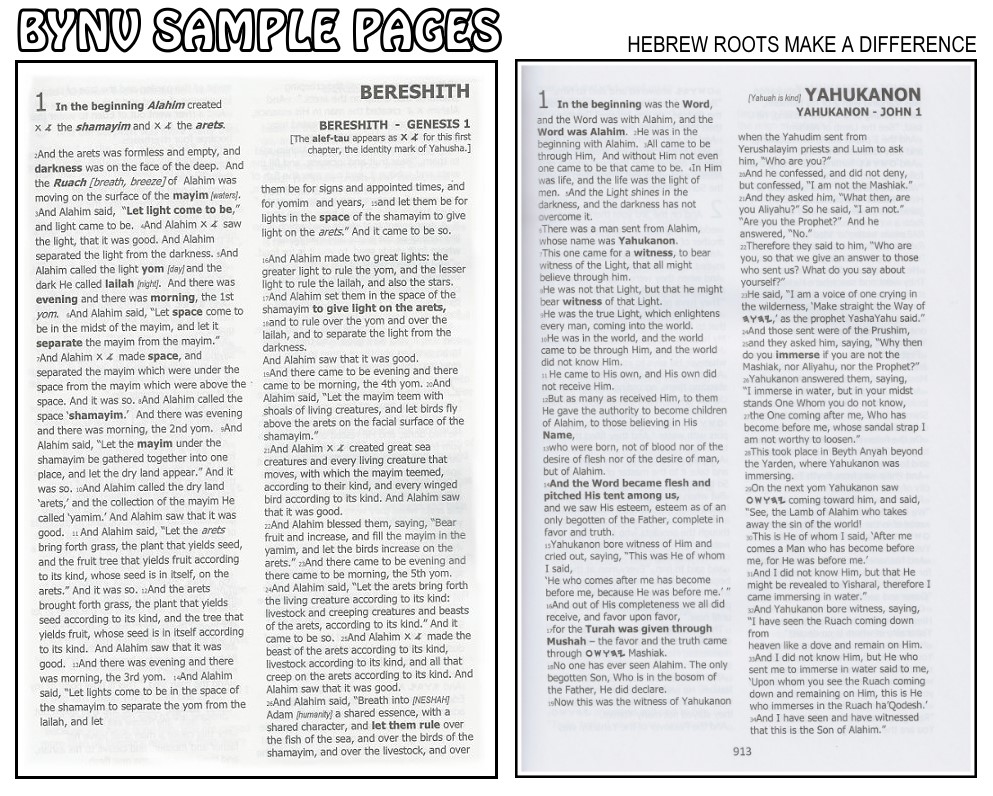 This is the only English translation that correctly transliterates the original Hebrew word kannabosim
(Latinized to Cannabis). Look at the photo of the text below: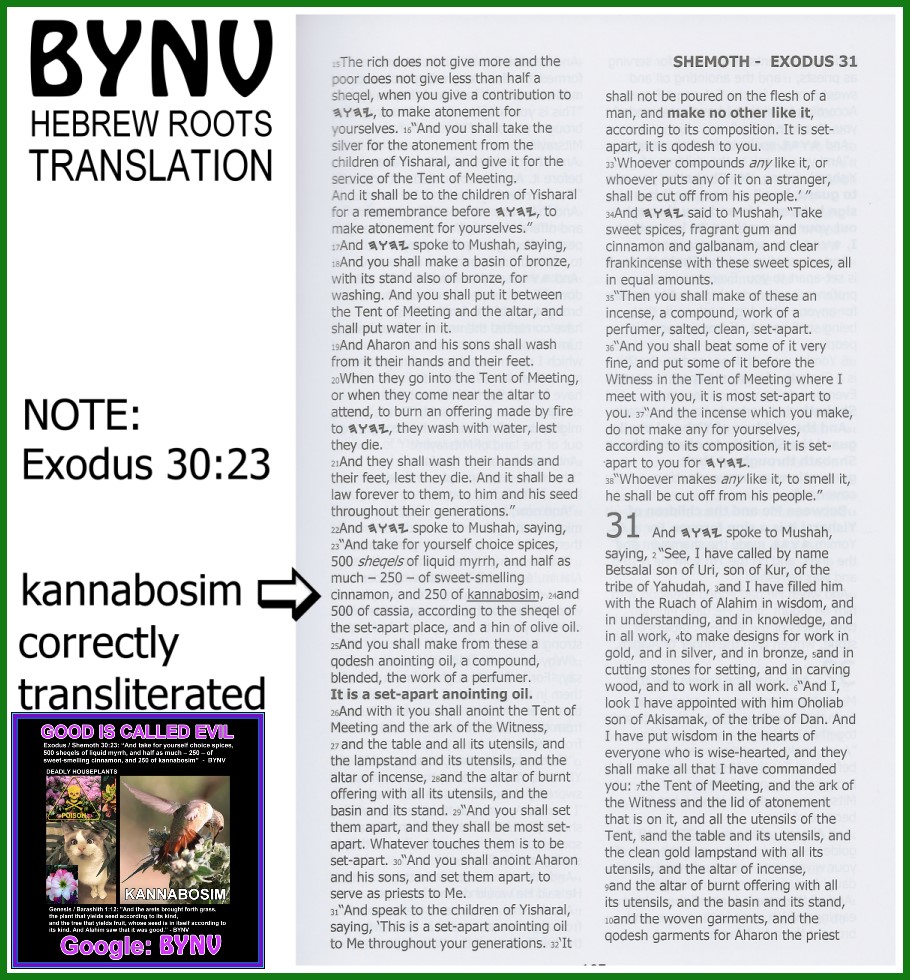 ALSO VISIT www.fossilizedcustoms.com/bynv.html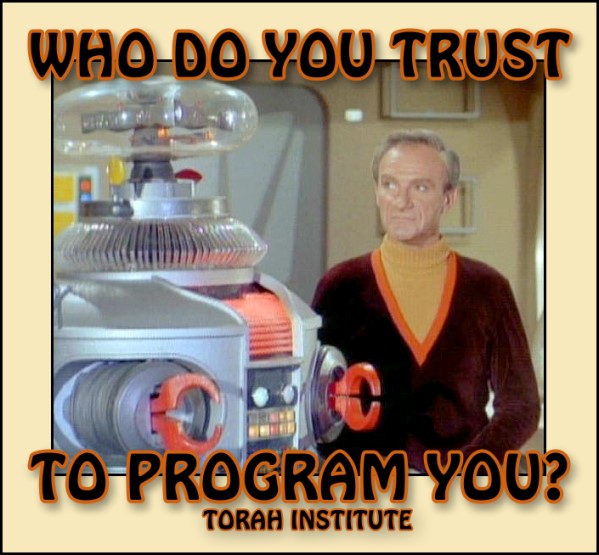 Error! Error! (Robot warns as he waves his tubular arms)
Check your favorite translation now for a huge error:
The error I'm referring to is found at Mt. 26:17.
In most translations, it seems Yahusha's talmidim asked Him where He wanted them to prepare for the Passover "On the first day of unleavened bread." Think about this carefully, and wonder how that could be. Yahusha was placed into the borrowed tomb before the first day of Matsah, and we know His talmidim were not sealed up in there with Him.
Passover had been fulfilled with His death, and no one of the living was asking Him anything.
www.fossilizedcustoms.com/bynv.html
To view more of the text, but without the palaeo-Hebrew, "search inside the book" at Amazon: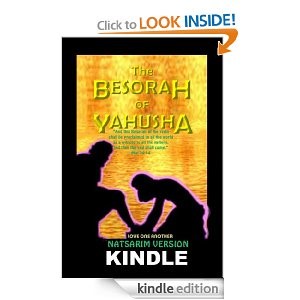 "This is written for a generation to come, So that a people to be created praise Yah."
Tehillim - Psalms 102:18
A NEW COVER DESIGN FOR THE BYNV - WATCH FOR IT: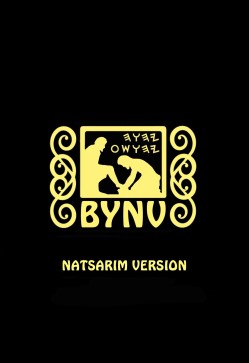 ALSO VISIT:
www.fossilizedcustoms.com/bynv.html
Share the BESORAH with others!