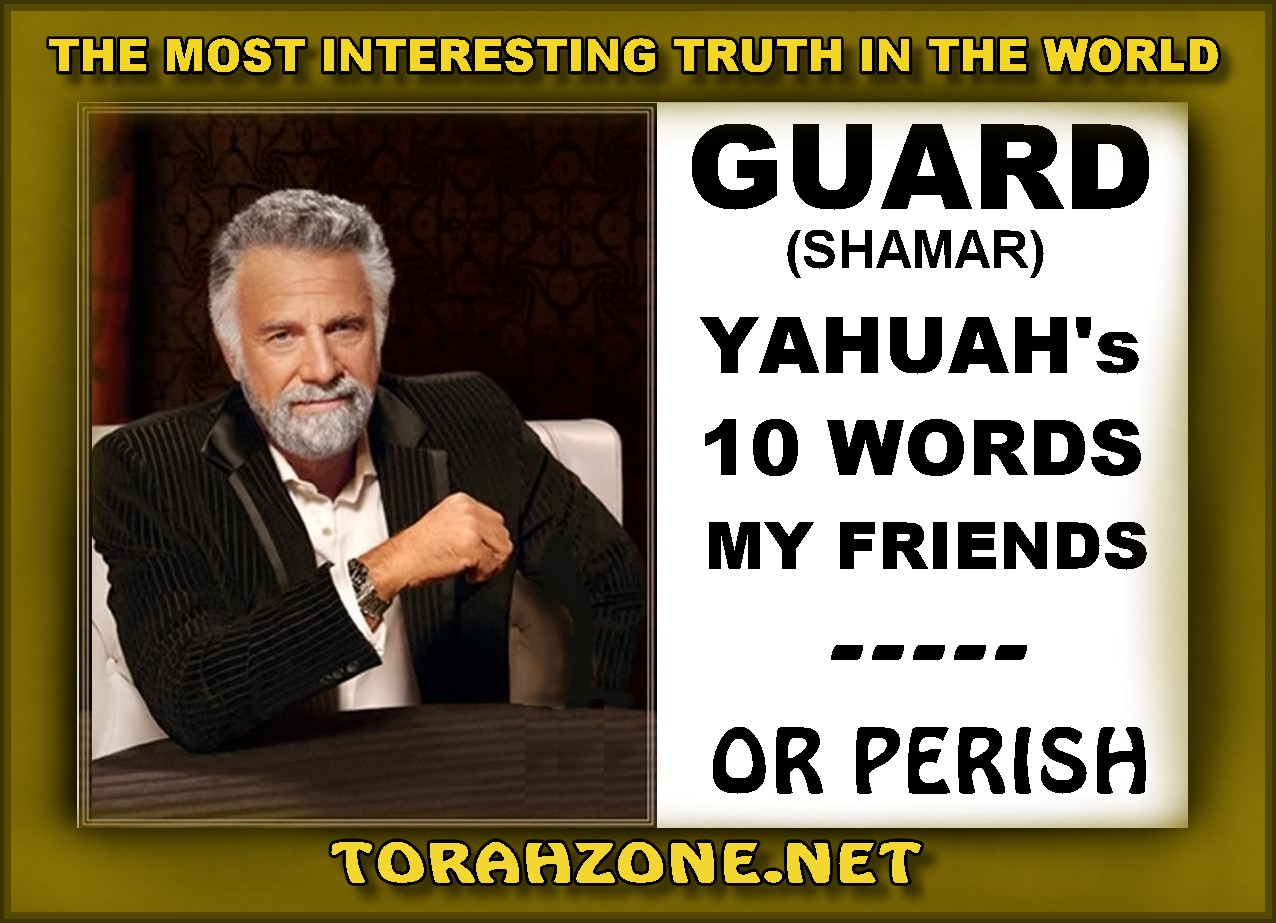 THIS IS HOW THEY TRICKED YOU
What Was The Old Covenant?
The old covenant was hand-written on a sefer (scroll) and placed beside the ark (Dt. 31:26). It is now obsolete, because all it offered was animal blood as directed through the old priesthood (Hebrews 8:13).
This process was replaced by the renewed Covenant through Yahusha's one-time offering His own blood, providing for the complete redemption of all mankind.
The Ten Commandments are eternal, and is the Covenant of marriage between Yahuah and all those He calls to become His bride. It was written in the stone tablets inside the ark, and Yahusha has written a love for these Ten Words on the tablets of our hearts. The Circus has deceived billions up until now, the Truth will set you free. Come out of Babel, and stop being deceived by that old harlot.
MORE: http://www.fossilizedcustoms.com/mystery.htm
The best Teacher on the Internet is Yahusha ha Mashiak. The Torah is not received in portions, but rather He circumcises our hearts with a love for His instructions, which teach us loving Him and our neighbor. save and share this picture and post them on your doorposts and gates.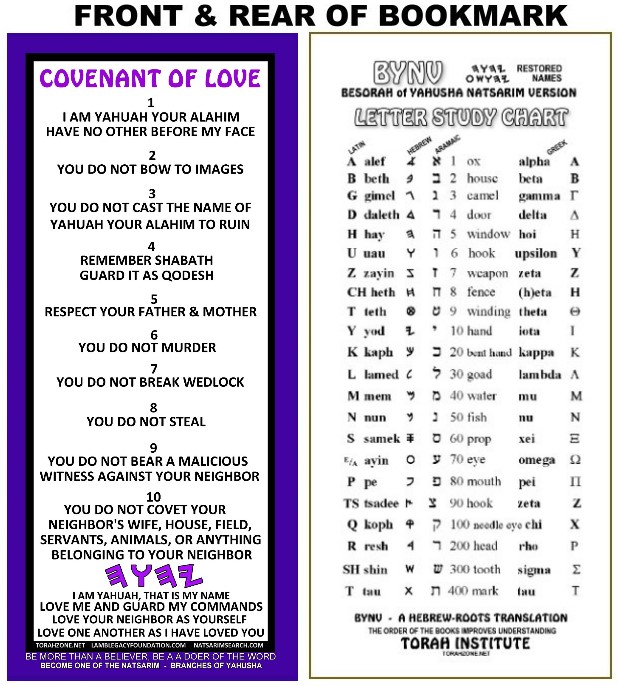 THE COMMANDMENTS ARE SCIENTIFIC WONDERS
CAUSIALITY - Yahuah is the First Cause
Causiality is the relationship of cause and effect
If an activity is initiated there is a determinable result of it: the effect. Yahuah gave us the Commandments to promote positive effects, but people mistake them as a religious thing. Yahuah's Commandments are scientifically designed to produce good when obeyed.
They were not given to mankind to prove we cannot obey them.
The Commandments influence our choices to either cause love to increase, or the opposite of love. The effects of all our decisions to disobey stay in the universe until the First Cause comes to end the entire cacophony of effects.
Holy water, hailing Krishna, and praying with Shiva beads won't fix what's about to unleash. Yahusha is coming sooner than anyone expects, but people are still dreaming soundly. If we fail to train children properly, we will raise up lawless generations that will bring about destruction. If we allow idolatry, Yahuah Himself will bring the destruction. Look how He feels about teaching little children to do the wrong thing:
"And whoever causes one of these little ones who believe in Me to stumble, it is better for him if a millstone were hung around his neck, and he were thrown into the sea." - Mark 9:42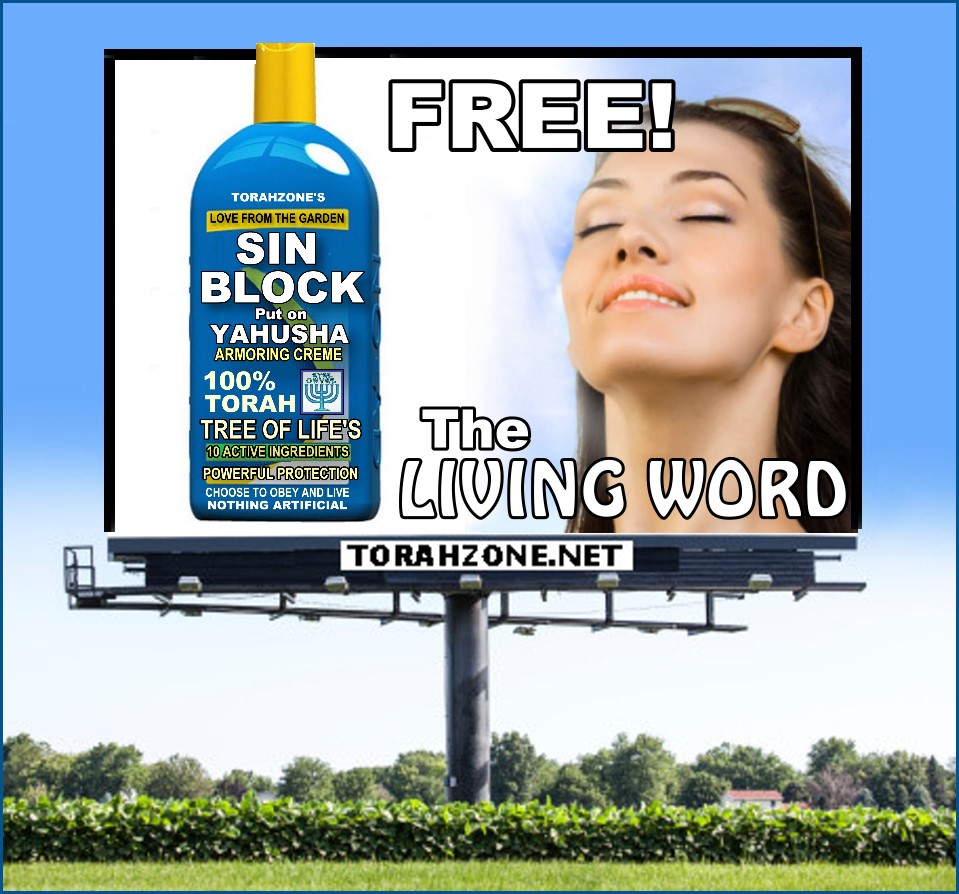 They perform just as Yahuah advises us they would.
Look at your world and determine if He was right.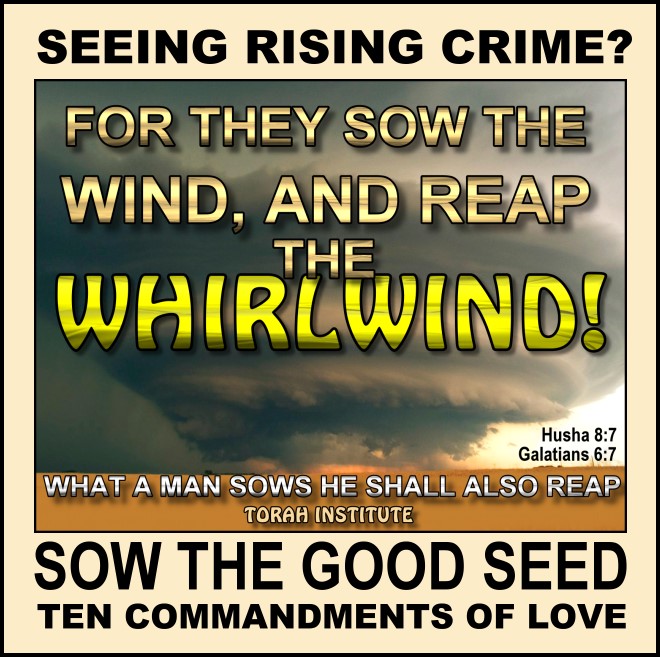 LOVE TRAINING
The greatest harm comes from keeping children from learning how to love. The Ten Commandments are the training which both our moral leadership and government leadership have intentionally shunned. The results are being reaped, and teachers are cowering in fear, and police are overwhelmed.
Now Your Real Training Begins
The Lamb Legacy Foundation is now actively accepting registrations to access its Library. Register and look at what you've been missing in your search for Truth:
www.lamblegacyfoundation.com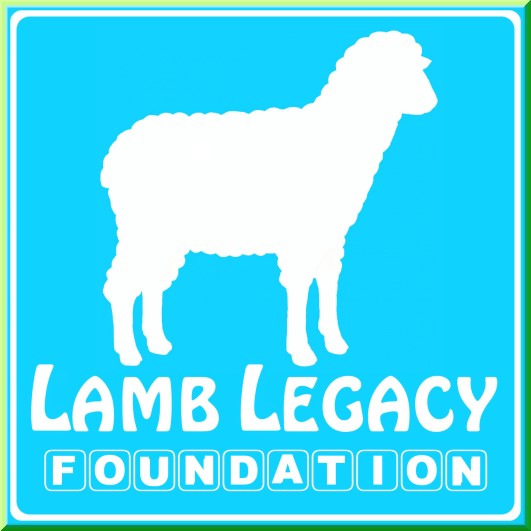 TEN COMMANDMENTS
It's a MARRIAGE, and Shabuoth is the Wedding Anniversary
Here is a picture you can save and print in the ancient / palaeo Hebrew alphabet of the Ten Commandments, with the interpretation in English.
The Hebrew is read from right-to-left, but the English below it is read normally: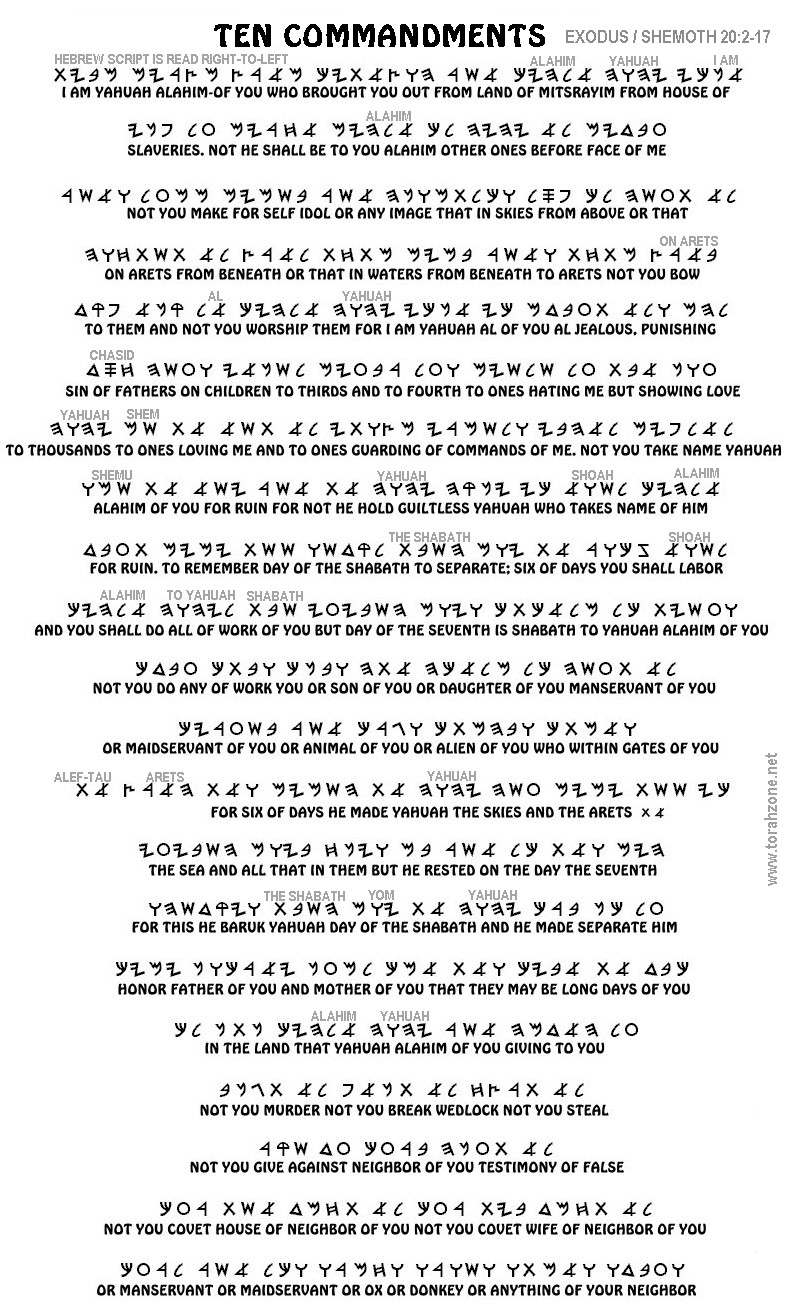 The core message (besorah) of our Creator Yahuah to all mankind is this Covenant, which Yahusha ha'Mashiak declared is the path to walk on to acquire eternal life (Mt. 19:17). He is the Mediator (Heb. 8:6), and writes it upon our hearts, so that we can love it and obey. His talmidim were instructed to go and teach "all nations" everything He had instructed Israel to obey (Mt. 28:19,20), and this Covenant is for all mankind (Ecc. 12:13).
The Ten Words of Yahuah - Aseret ha'Dabarim L'Yahuah
) literal English translation:
Ex./Shemoth 20

Aseret ha'Dabarim (Ten Words)
You can right-click this image and save it as a picture, share, and make copies for those needing to learn them.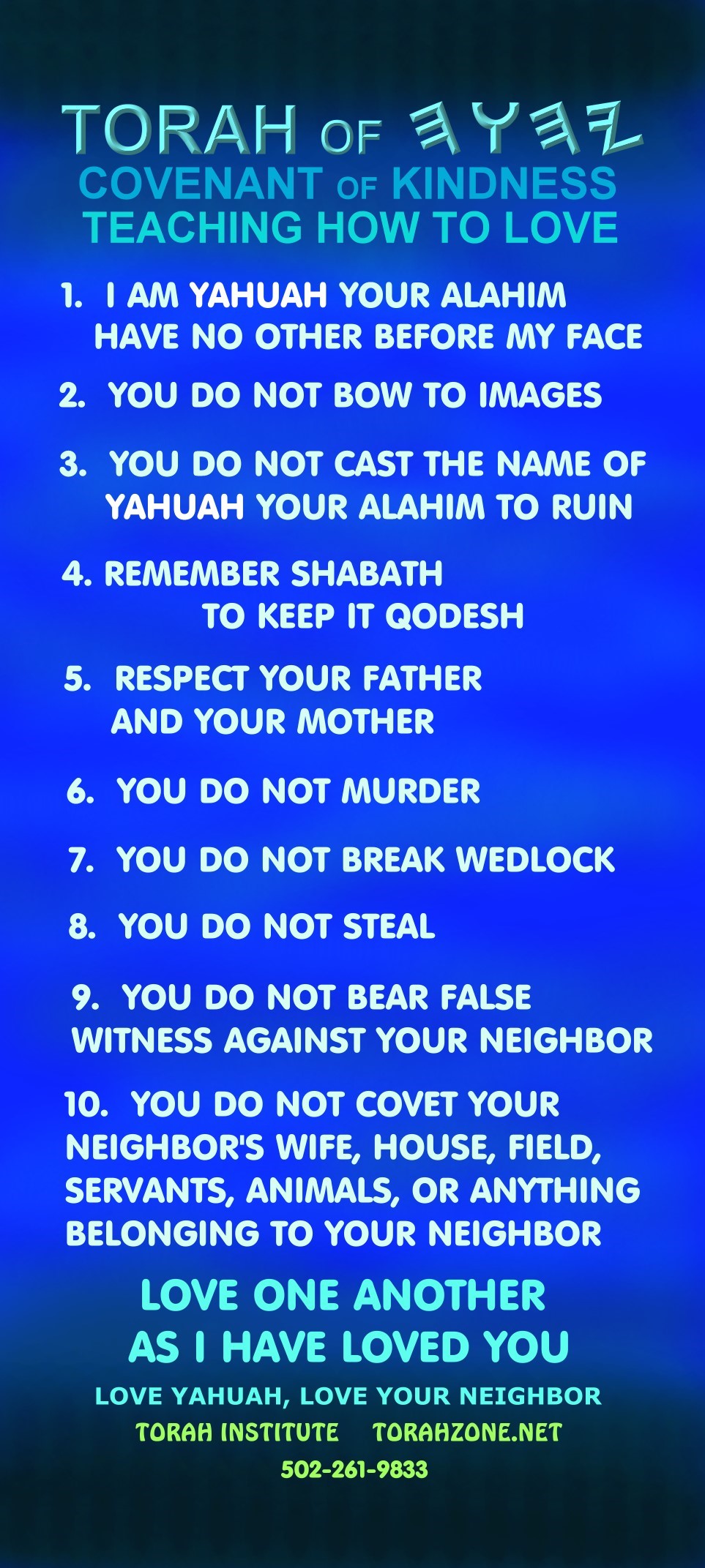 AVAILABLE AS BOOKMARKS - www.torahzone.net
TORAH OF YAHUAH (The Eternal Covenant)
Look at each one as a way to LOVE Yahuah, and LOVE your neighbor:
1. I AM Yahuah YOUR ALAHIM. HAVE NO OTHER BEFORE MY FACE. [NO FOREIGN NAMES, RITUALS, CUSTOMS OF PAGANS]
2. YOU DO NOT BOW TO IMAGES.
3. YOU DO NOT CAST THE NAME OF Yahuah YOUR ALAHIM TO RUIN. ["SHOAH" = RUIN - WE ARE NOT TO DESTROY HIS NAME]
4. REMEMBER SHABATH, TO KEEP IT QODESH. (QODESH = SET APART)
[SABBATH IS THE SIGN OF EVERLASTING COVENANT OF LOVE, EX. 31:13, EZ. 20:16-20. IT WAS CHANGED (DAN. 7:25) BY CONSTANTINE TO HIS "DAY OF THE SUN" IN 321 CE FOR CHRISTIANS, CHANGED BY MUHAMMAD TO 6TH DAY, CIRCA 622 CE.
SHABATH ACKNOWLEDGES YAHUAH AS CREATOR. (HEB. 4. IN THE WORLD BEFORE SIN CAME, AND REMAINS FOR ALL ETERNITY, IS. 66:23, PS. 119:152, EX. 31:13).
5. YOU RESPECT YOUR FATHER AND YOUR MOTHER.
6. YOU DO NOT MURDER.
7. YOU DO NOT BREAK WEDLOCK (MARRIAGE).
8. YOU DO NOT STEAL.
9. YOU DO NOT BEAR (PROPAGATE) FALSE (HARMFUL) WITNESS (SPEECH) AGAINST YOUR NEIGHBOR.
10. YOU DO NOT COVET YOUR NEIGHBOR'S WIFE, HOUSE, FIELD, SERVANTS, OR ANYTHING THAT BELONGS TO YOUR NEIGHBOR.
THESE ARE TO BE DILIGENTLY TAUGHT TO YOUR CHILDREN, AND POSTED ON THE DOORPOSTS OF YOUR HOME. (Dt. 6).
"Blessed are those doing His Commands, so that the authority shall be theirs unto the tree of life and to enter through the gates into the city." REV. 22:14
"Great shalom have they which love thy TORAH: and nothing shall offend them." Psalm 119:165
"Then the dragon was enraged at the woman and went off to make war against the rest of her offspring
-those who obey Yahuah our Alahim's Commandments (TORAH) and hold to the testimony of Yahusha." REV. 12:17
"Let no man therefore judge you in meat, or in drink, or in respect of a festival, or of the new moon, or of the Sabbath days
which are a shadow of things to come for the body of (Mashiak)." Col 2:16-17
FORWARD, REPRINT & SHARE PROFUSELY WITH NATIONS
ENGRAFT TO THE COVENANT BETWEEN YAHUAH & Yisharal (Eph. 2, Rom. 11)
"If you love Me, keep My commandments." John / Yahuchanon 14:15
BESORAH (message, report, news)
The Covenant between Yahuah and Yisharal (Israel)
It's a MARRIAGE
Most people read their favorite translation of Yahuah's Word for years, and never see the most glaring facts staring right at them. The Truth is, Yahuah has never forsaken His Covenant with Yisharal, but has renewed it in the precious blood of Yahusha. Gentiles have been misled to think that He has given up on the people He Covenanted with, or that He made a "new" Covenant with a different people. This is the core of what is called "replacement theology", and it is a profound error. The Everlasting Covenant is with all who partake in it, and they become fellow citizens of Yisharal through this Covenant. They are "cut-off" from Yisharal the moment they depart from it. It is the renewal of this Covenant that is significant because it is sealed, not with the imperfect blood of rams and goats, but with the infinitely superior blood of the Son of Yahuah, Yahusha ha'Mashiak.
Yahusha is the Mediator of the renewed Covenant, Who writes it upon hearts of flesh, and causes us to receive a love for the Truth.
We can now love His instructions!
Gentiles become fellow citizens with Yisharal (Israel) through this Covenant, and are referred to as being "formerly Gentiles in the flesh". They are no longer Gentiles, but Yisharal, through the workmanship of Yahusha. If they accept the Mashiach of Yisharal, but do not accept the Covenant He brings with Him, they are without hope, because of their disobedience.
(Heb. 4:6)
"For we are His workmanship, created in Mashiak Yahusha unto good works, which Alahim prepared beforehand that we should walk in them.
Therefore remember that you, once Gentiles in the flesh, who are called 'the uncircumcision' by what is called 'the circumcision' made in the flesh by hands, that at that time you were without Mashiak, excluded from the citizenship of Yisharal and strangers from the covenants of promise, having no expectation and without Alahim in the world.
But now in Mashiak Yahusha you who once were far off have been brought near by the blood of the Mashiak. For He is our peace, who has made both one, and having broken down the partition of the barrier, having abolished in His flesh the enmity – the Torah of the commands in dogma – so as to create in Himself one renewed man from the two, thus making peace, and to completely restore to favor both of them unto Alahim in one body through the stake, having destroyed the enmity by it.
And having come, He brought as Good News (Besorah) peace to you who were far off, and peace to those near, because through Him we both have access to the Father by one Spirit.
So then you are no longer strangers and foreigners, but fellow citizens with the set-apart ones and members of the household of Alahim, having been built upon the foundation of the emissaries and prophets, Yahusha Mashiak Himself being chief corner-stone, in whom all the building, being joined together, grows into a set-apart Dwelling Place in Yahuah, in Whom you also are being built together into a dwelling of Alahim in the Spirit." Eph. 2:10-22
Yisharal is now the living Hekel (Temple) of Yahuah, indwelled by Yahusha's Spiritual presence in us. It has always been Yahuah's will for Yisharal to teach His Torah to the nations. The story of Yonah portrays Yisharal's unwillingness to perform this duty willingly, but now we in the last days realize our duty. We are commissioned to teach the Gentiles, and engraft them into the Torah/Covenant,
"teaching them to obey everything I have commanded you".
We are one body, and we have a name He calls us by: Yisharal.
See more on Passover, First-fruits and the Resurrection as it relates to the sign of Yunah:
www.fossilizedcustoms.com/firstfruits.html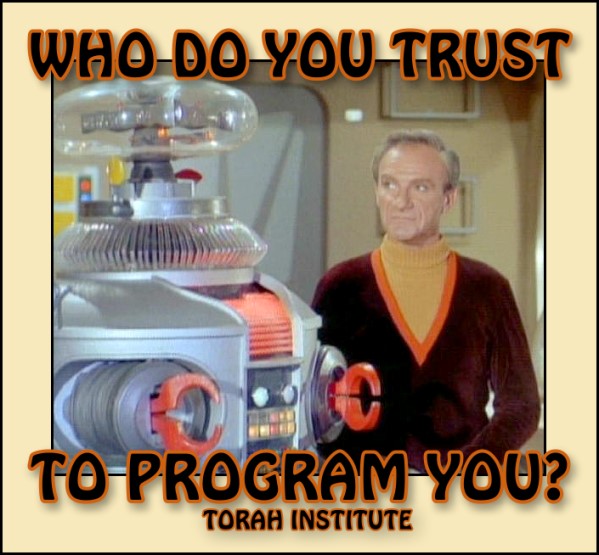 THE WARNING GOES UNHEEDED
When we fail to teach children Yahuah's Commandments, we fail to teach them how to love. The beast (Babel's teaching authority) is about to be replaced by our Living Alahim, Yahusha.
YASHAYAHU - ISAIAH [Deliverance is Yahuah] 48:17-18 says:
"Thus said Yahuah, your Redeemer, the Set-apart One of Yisharal, 'I am Yahuah your Alahim, teaching you what is best, leading you by the way you should go.
If only you had listened to My Commands! Then your peace would have been like a river, and your uprightness like the waves of the sea.'"
Source: Besorah Of Yahusha Natsarim Version (BYNV)
Those who teach continue to lead astray using false hope.
The dragon is enraged at those who obey (Rev. 12:17).
No one will be condemned to perish in Yam Aish for obeying Yahuah's Commandments. It will be for not obeying them.
Once cannot "repent" and then teach their children Babel's fertility practices, while ignoring all the instructions of Yahuah.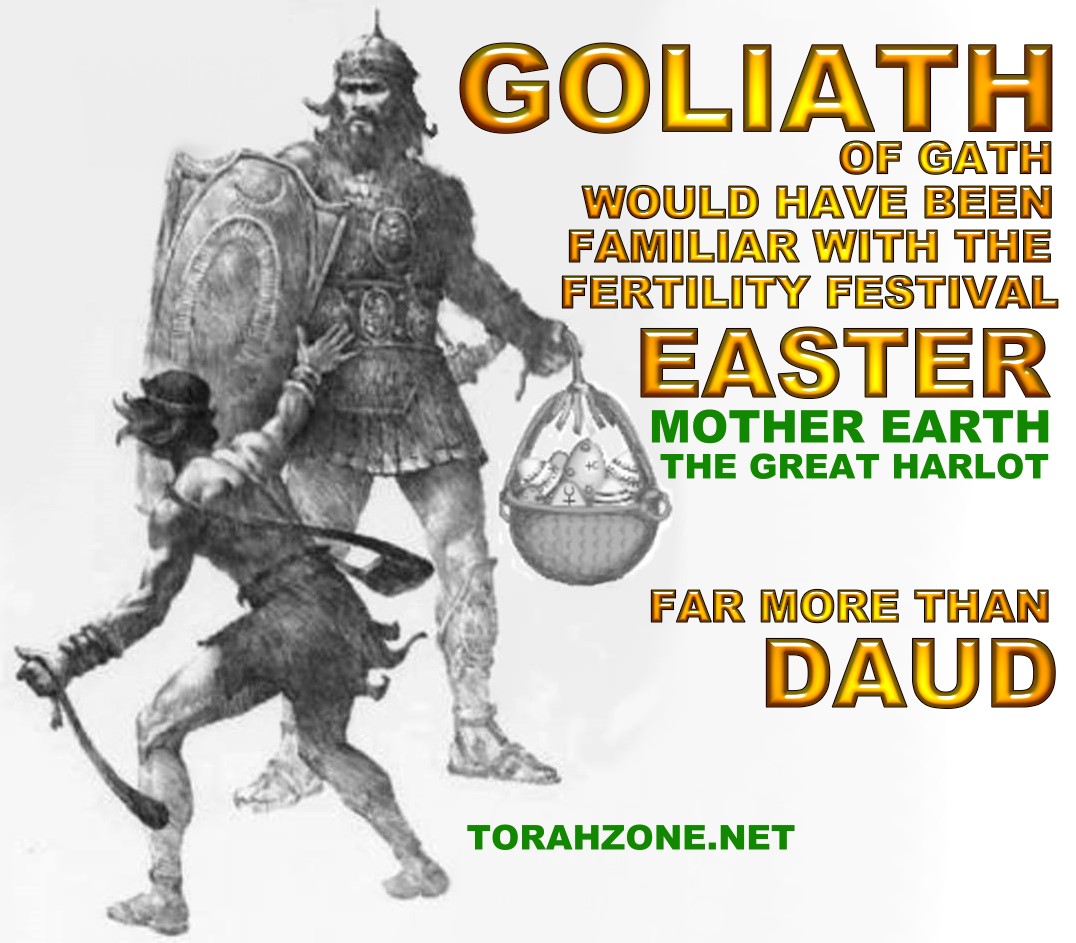 TorahVision Books At CreateSpace, Amazon: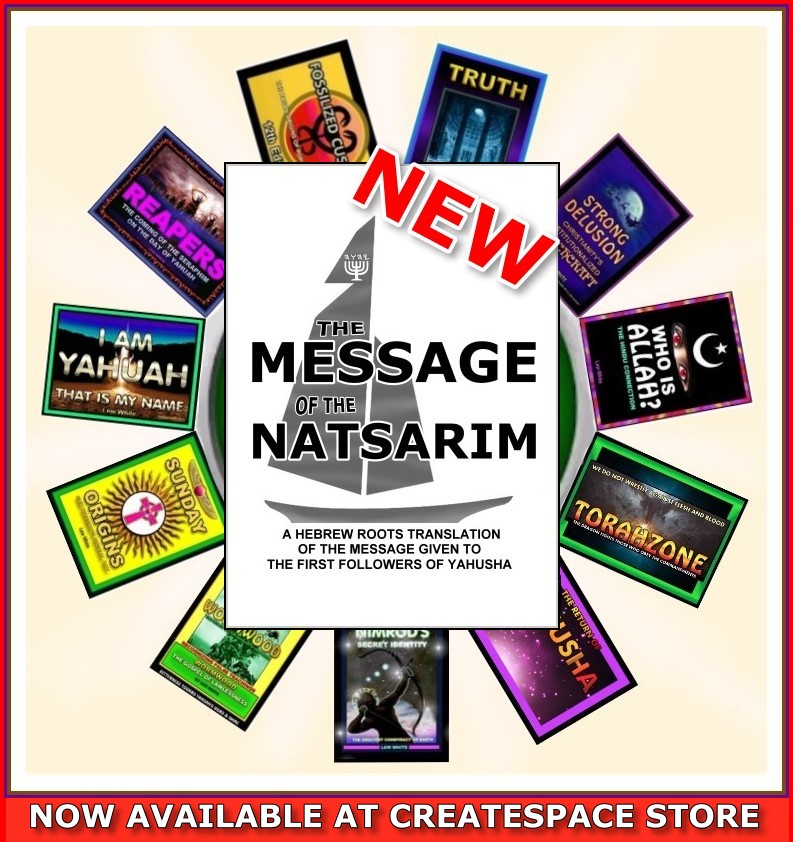 Order BYNV at: http://www.torahzone.net/
Amazon Kindle, BYNV:
You can review the text without purchasing it.
To review, or download the BYNV Kindle (and save shipping):
http://www.amazon.com/Besorah-Yahusha-Natsarim-Version-ebook/dp/B00EAB3U9I/ref=sr_1_1?ie=UTF8&qid=1381765397&sr=8-1&keywords=bynv
Visit the Torah Institute YouTube Channel:
http://www.youtube.com/user/TorahInstitute?ob=0&feature=results_main
WHO IS LEW WHITE?
www.fossilizedcustoms.com/Lew_White.html