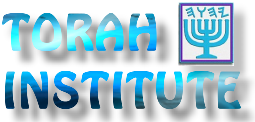 SOCIETAS IESU
Sons of Loyola, the Jesuits
THEIR LINCOLN-KENNEDY CONNECTION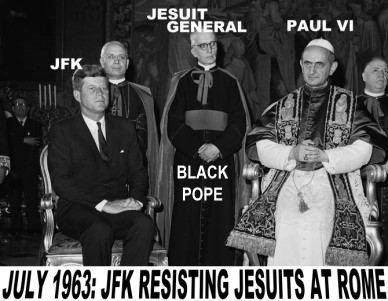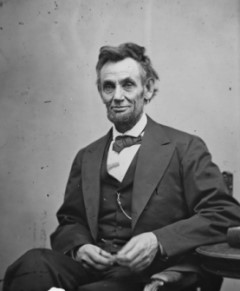 See also: http://www.fossilizedcustoms.com/esus.html
Kennedy and Lincoln resisted the same enemy, the military arm of the Roman Catholic Church: Societas Iesu, known also as Regimini militantis Ecclesiae, or Government of the Church Militant, the Jesuit Order.
Kennedy was about to pull completely out of Vietnam, and had already stopped support to South Vietnam, and the Catholic president Diem, who was attempting to establish a Catholic foothold in Southeast Asia. Diem had been severely persecuting the rival religion, Buddhism, and many monks self-imoliated (burned) themselves to get the attention of the world media, so that what was happening would be exposed.
The news was suppressed and spun by the media. Diem was assassinated on Nov 3, 1963, and Kennedy on Nov 22, 1963.
The Jesuit conspiracy to assassinate Lincoln ties in with the motive to remove Kennedy. Lincoln would not allow the foreign-owned Central Banking cartel, funded and owned by the Jesuit-Rothschilds alliance. Kennedy was shutting-down the military industrial complex's big money-maker, Vietnam. Many of the huge industries that manufacture arms for the US military are owned by the Jesuit-Rothschilds foreign bankers, just as they currently own the Federal Reserve Bank. It is a private bank, and the only corporation whose stockholders remain unnamed. In time, it will be revealed that the CFR is the US Government, what is also known as the "shadow government".
For the historical account of Kennedy's true assassins, read the inexpensive book by Bill Hughes: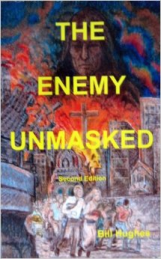 CAN YOU READ THE NAME ON THE POSTER BELOW?
What is His Name, and what is His Son's Name, if you can tell?
Imagine a young person learning the Ten Commandments from a poster on their wall that also shows the technical aspects of the True Name of our Deliverer.
The NAME and the WORD are rising above the smoke of this world's spiritual battefield.
The NAME and the WORD are two witnesses that cannot be silenced, and will one day be accepted as self-evident.
http://www.torahzone.net/Keep-Torah-Poster.html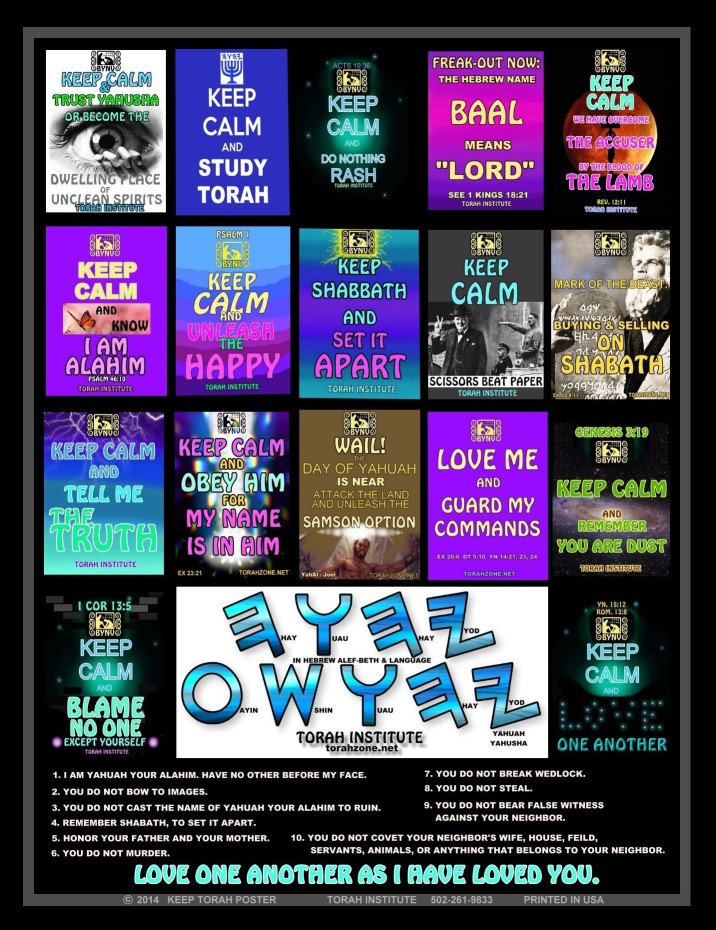 Order the BYNV at: http://www.torahzone.net/ TAKE TIME TO VISIT THE BLOG, YOUR COMMENTS WELCOME
Amazon Kindle, BYNV:
You can review the text without purchasing it.
To review, or download the BYNV Kindle (and save shipping):
http://www.amazon.com/Besorah-Yahusha-Natsarim-Version-ebook/dp/B00EAB3U9I/ref=sr_1_1?ie=UTF8&qid=1381765397&sr=8-1&keywords=bynv
Visit the Torah Institute YouTube Channel:
http://www.youtube.com/user/TorahInstitute?ob=0&feature=results_main