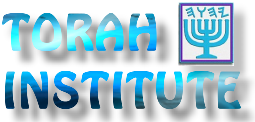 SECRET IDENTITY OF YAHUSHA
- Who Do You Say That I Am?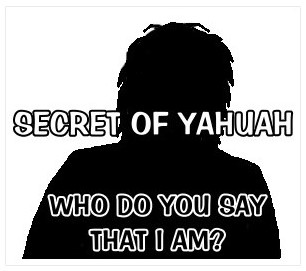 He breathed into Adam's nostrils the breath of life.
He is the Author of life. He forgives sins.
He came in human form and raised the dead, and fed over 5,000 with five loaves of bread and 2 small fish.
His powers are infinite, and He lives inside millions of hearts all at the same time.
So, Who is He?
Yahuah has His secrets, and speaks in "figures of speech."
Here is a text saying Yahusha reveals His identity ONLY to whom He wishes:
". . . All have been handed over to Me by My Father,
and no one knows the Son except the Father.
Nor does anyone know the Father except the Son,
and he to whom the Son wishes to reveal Him." Mt. 11:26, 27 BYNV Kindle Edition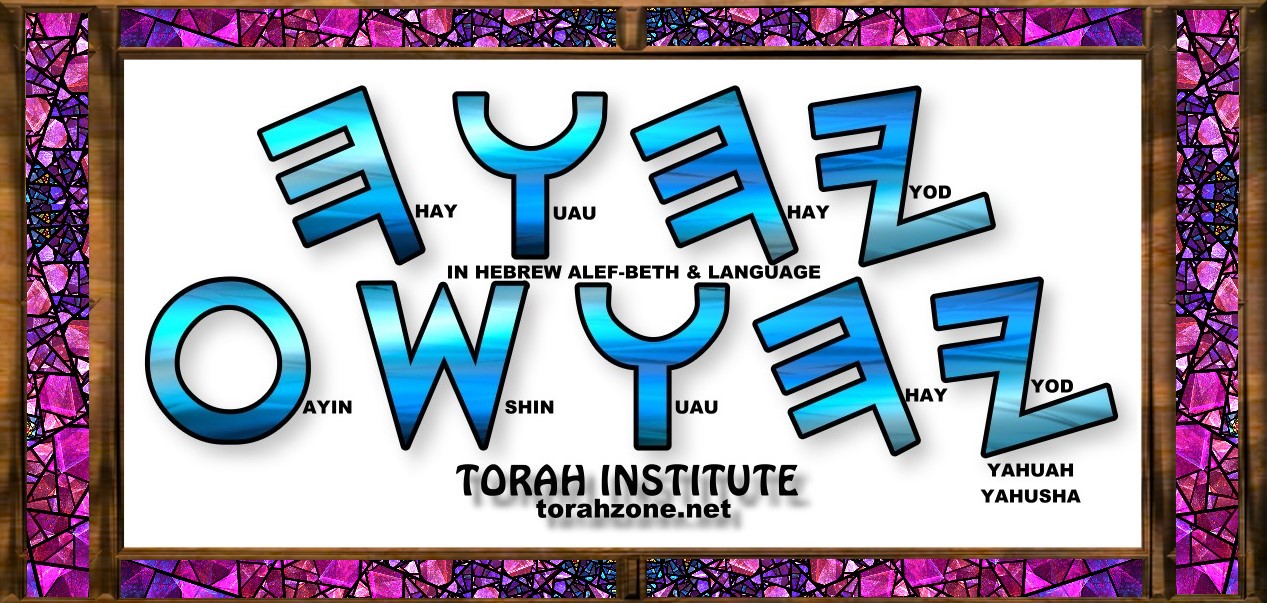 Above are the original Hebrew letters for the Name of YAHUAH and YAHUSHA. Reading right-to-left, the first 3 letters in both are identical, producing "YAHU".
At Revelation chapter 1:8, we receive the "revelation of Yahusha":
"I am the Alef and the Tau, Beginning and End," says Yahuah –
"Who is and Who was and Who is to come, the Almighty."
Here, Yahusha declares it was He Himself speaking in all the Words recorded in Scripture, and that He is the "Almighty", aka Al Shaddai. (See also Isaiah / YashaYahu 52:6)
WHAT IS THE SECRET OF YAHUAH?
The logical answer: The identity of Yahusha.
YAHUSHA - The focus of Scripture - reveals His identity to those He is calling forth. The secret to His identity is in the meaning of His Name: YAHUSHA. The secret is ending, as millions are learning His true Name, which will unveil His identity. People have been calling Him "IESU". The Natsarim reveal His esteem with unveiled faces, Yahuah's Shekinah is in us, and we are the dwelling place of His Name. The words SHEKINAH and MISHKAN (Temple) are related.
2Co 3:17, 18: "Yahuah is the Spirit, and where the Spirit of Yahuah is, there is freedom. And we all, as with unveiled face we see as in a mirror the esteem of Yahuah, are being transformed into the same likeness from esteem to esteem, as from Yahuah, the Spirit."
The Alef-Tau enigma points to this revelation: He is Al Shaddai. We are being sealed in His Name prior to the sounding of the 7th messenger, just prior to the beginning of the Distress of nations (bowls). See Revelation 10, Acts 4:12, 5:32. The Messenger of Yahuah is in us.
Can we pray to Yahusha, and will He hear us?
The Ruach ha'Qodesh is the Spirit of Yahusha.
"Therefore take heed to yourselves and to all the flock, among which the Set-apart Spirit has made you overseers, to shepherd the assembly of Alahim which He has purchased with His own blood."

(Acts 20:28)
The Ruach ha'Qodesh has blood? Yes, because His identity is Yahusha, Who made all things seen and unseen. Yahuah as our Deliverer is the Name Yahusha - the "sha" suffix refers to deliverance. (YAHU + SHA) This Name fully translated is "I am your (YAHU) Deliverer (SHA)." To know Who He is cannot be researched, it's revealed to you by Him:
"All have been handed over to Me by My Father, and no one knows the Son except the Father. Nor does anyone know the Father except the Son, and he to whom the Son wishes to reveal Him." - Mt. 11:27
Property is often identified by the NAME of its owner. Do you know the One Who owns you?

Ps 118:21, 22: "I thank You, for You have answered me, and have become my deliverance.
The stone which the builders rejected has become the chief corner-stone." [the KEYSTONE]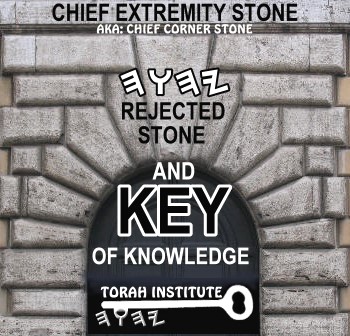 YAHUAH REMOVED HIS NAME
YirmeYahu (Jer) 44:26:
"Therefore hear the Word of Yahuah,
all Yahudah who are dwelling in the land of Mitsrayim,
'See, I have sworn by My great Name,' declares Yahuah,
'My Name shall no longer be called upon by the mouth of any man
of Yahudah in all the land of Mitsrayim, saying,
"As the Master Yahuah lives..."
Yahuah's identity, His personal Name, has become concealed, and even the desire to know His Name has been removed.
The few who seek Him diligently, find Him.
Psalm 25:14 gives us insight into who knows the secret of Yahuah:
"The secret of Yahuah is with those who fear Him, And He makes His
Covenant known to them."
Revelation 10:5-9:
"And the messenger whom I saw standing on
the sea and on the land lifted up his right
hand to the heaven, and swore by Him who
lives forever and ever, Who created the
heaven and what is in it, the arets and what
is in it, and the sea and what is in it, that
there shall be no further delay, but in the
Yomim of the sounding of the 7th messenger,
when he is about to sound, the secret of
Yahuah shall also be ended, as He declared
to His servants the prophets. And the voice which I
heard out of the heaven spoke to me again and
said, 'Go, take the little book which is opened in the
hand of the messenger standing on the sea and on
the arets.' And I went to the messenger and said to
him, 'Give me the little book.' And he said to me,
'Take and eat it, and it shall make your stomach
bitter, but it shall be as sweet as honey in your
mouth.'"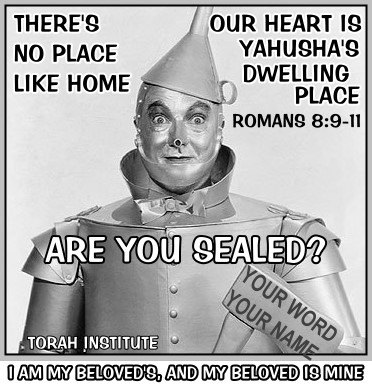 WHO OR WHAT ARE YOU PURSUING?
The world has an insatiable appetite for witchcraft.
The old film The Wizard of Oz tells a story in the way of a parable.
The main character Dorothy embarks on a journey from the physical realm into the spiritual realm.
The other symbols and elements reveal how the principalities and powers of evil exploit and deceive us. Everyone is our companion along the road of life.
The Emerald City is a metaphor for the New Yerushalayim, but an identity thief (the wizard) is posing as the ruler. He's a powerless fake, and obviously represents satan. He's portrayed as a guide, a medium between two worlds, a peddler of drugs (sorcery) in the physical realm as he seeks victims who will put their trust in him.
The tin man character is interesting; his armor, strength, and weapon are under the control of a kind heart, verified by his kind eyes. He claims to be in search of a heart, a missing element that would bring him LIFE and make him real.
The tin man's pursuit of a heart leads him to an understanding that serving shows love for others. The evil witch is the opposite of this pursuit.
When we pursue Yahusha, we abandon all else, and we receive His life-giving Spirit. Only then can we be useful vessels, producing good fruit through the indwelling of the Spirit of Yahusha, the Mind of the Spirit.
In the Wizard of Oz, symbols can be seemingly wholesome allegories, but the context is modelled within a huge tale about witchcraft. Returning "home" through magic and wishful thinking with our eyes closed to the evil is not the way to life.
Our home is Yahusha, and we need to wake up to that reality, and stop dreaming.
"Come, you children, listen to me; Let me
teach you the fear of Yahuah. Who is the
man who desires life, who loves many days,
in order to see good? Keep your tongue
from evil, and your lips from speaking
deceit. Turn away from evil and do good;
seek peace, and pursue it. The eyes of
Yahuah are on the righteous, and His ears
unto their cry." Psalm 34:11-15
YAHUSHA - HIS NAME SAYS IT
Yahusha literally means "Yah is our Deliverer."
The prophet "Isaiah" (YashaYahu) reveals this
at 52:4-6:
"For thus said the Master Yahuah, 'At first
My people went down into Mitsrayim to
sojourn there, and Ashshur oppressed
them without cause. And now , what have I
here," declares Yahuah, 'that My people
are taken away for naught? Those who rule
over them make them wail,' says Yahuah,
'and My Name is despised all yom continual
ly. Therefore My people shall know My
Name, in that yom, for I am the One Who is
speaking. See, it is I.'" Ponder what this is
saying. The people who "rule over" the core
beliefs of His people are avoiding the true
Name (identity) of Yahuah, and using other
references that make the folks "wail". They
proclaim a sound, such as Adonai, or LORD,
but to Yahuah's ears they are "wailing", or
howling, barking, bellowing, or screeching.
He says His Name is despised continually. In
the Hebrew, the word "despised" means inter
changed for another, blasphemed, scorned,
and abhorred. Knowing His identity, we under
stand the last part, that we will comprehend His
Name, and know that it is He Who is speaking.
Yah is our Deliverer, and this is stated in the
Name, YAHUSHA. He forgives and separates
our sins from Him as far as the east is from the
west. He is omnipresent. No creature is in more
than one place at one time, but Yahusha is.
He is the Spirit, the Paraklita.
THE NAME IS A SEAL OF PROTECTION
Ps. 91:14-16: "Because he cleaves to Me in love,
Therefore I deliver him; I set him on high,
Because he has known My Name.
When he calls on Me, I answer him; I am with him in distress;
I deliver him and esteem him.
With long life I satisfy him, And show him My deliverance."
1Korinthians 1:21, 22:
"But He Who establishes us with you in
Mashiak and has anointed us is Yahuah,
Who also sealed us, and gave the Ruach in
our hearts as a pledge." This "Ruach" is the
Breath, or Wind, which we translate "Spirit".
MYSTAGOGUES HELD BACK NAMES
Mystagogues were those who revealed secrets
(mysteries) of the Roman/Persian worship of
Mithras. Multiple "christianities" developed
from their customs of sun worship, and the
pattern of mystagoguery is still guiding people
in the "mysteries of the faith". Whatever the
contemporary "mystagogues" teach about Him,
here is what Yahuah tells us directly about
Himself at Isaiah / YashaYahu 44:24:
"Thus said Yahuah, your Redeemer, and
He Who formed you from the womb,
'I am Yahuah, doing all, stretching out the
heavens all alone, spreading out the earth,
with none beside Me . . ." - also 45:4-7:
"'For the sake of YaAqob My servant, and
of Yisharal My chosen, I also call you by
your name, I give you a title, though you
have not known Me. I am Yahuah, and
there is none else – there is no Alahim
besides Me. I gird you, though you have
not known Me, so that they know from the
rising of the sun to its setting that there is
none but Me. I am Yahuah and there is
none else, forming light and creating dark
ness, making peace and creating evil.
I, Yahuah, do all these.'" Jn / Yahukanon
5:39: "You search the Scriptures, because
you think you possess everlasting life in
them. And these are the ones that bear
witness of Me."
14:16-18: "'And I shall ask the Father, and
He shall give you another Helper*, to stay
with you forever – the Spirit of the Truth,
Whom the world is unable to receive, be
cause it does not see Him or know Him.
But you know Him, for He stays with you
and shall be in you. I shall not leave you
orphans – I am coming to you.'"
*PARAKLETOS; called to one's side to
advise, counsel, assist, empower.
YAHUSHA IS IN HIS BODY, NATSARIM
Romans 8:9-11: "But you are not in the flesh but in the Ruach,
if indeed the Ruach of Yahuah dwells in you.
And if anyone does not have the Ruach of Mashiak, this one is not His.
[The Ruach is Yahusha, living in us]
And if Mashiak is in you, the body is truly dead on account of sin,
but the Ruach is life on account of uprightness.
And if the Ruach of Him who raised Yahusha from the dead dwells in you,
He who raised Mashiak from the dead shall also give life to your mortal bodies
through His Ruach dwelling in you."
17:6: "'I have revealed Your Name to the
men whom You gave Me out of the world.
They were Yours, and You gave them to
Me, and they have guarded Your Word.'"
17:26 "And I have made Your Name known
to them, and shall make it known, so that
the love with which You loved Me might be
in them, and I in them."
In the last days, He will tell us plainly Who He is: YirmeYahu / Jer 3:15:
"And I shall give you shepherds
according to My heart, and they shall feed you
with knowledge and understanding."
Yahusha is in us, and this is also secret for the
sake of His body which is the assembly,
Col 1:25-29:
"of which I became a servant according to
the administration of Alahim which was
given to me for you, to fill the Word of
Alahim, the secret which has been hidden
from ages and from generations, but now
has been revealed to His qodesh ones, to
whom Alahim desired to make known what
are the riches of the esteem of this secret
among the gentiles which is:
MASHIAK IN YOU,
the expectancy of esteem,
Whom we announce, warning every man
and teaching every man in all wisdom, in
order to present every man perfect in
Mashiak Yahusha for which I also labor,
striving according to the working of Him
Who works in me in power."
YAHUSHA is the PARAKLETA,
the COMFORTER, the COUNSELLOR.
YAHUSHA IS IN THOSE WHO BELONG TO HIM - Romans 8:9
Isa / YashaYahu 9:6:
"For a Child shall be born to us, a Son shall be
given to us, and the rule is on His shoulder.
And His Name is called Wonder, Counsellor,
Strong Al, Father of Continuity,
Prince of Peace."
43:10-12: "'You are My witnesses,' declares Yahuah,
'And My servant whom I have chosen,
so that you know and believe Me,
and understand that I am He.
Before Me there was no Al formed,
nor after Me there is none.
'I, I am Yahuah, and besides Me there is no
deliverer. I, I have declared, and delivered, and
made known, and there was no foreign mighty
one among you. And you are My witnesses,'
declares Yahuah, 'that I am Al.'"
There can be only ONE Al Shaddai,
and His Name is: YAHUSHA.
He is giving us shepherds who feed us with
knowledge and understanding as He promised.
(See Jer. / YirmeYahu 3:15)
No creature may "bow" or give worship to any other created being. This is reserved exclusively to the ONE Being that made all things:
Php 2:8-11: "And having been found in fashion as a man, He humbled Himself and became obedient unto death, death even of a stake.
Alahim, therefore, has highly exalted Him and given Him the Name which is above every name, that at the Name of Yahusha every knee should bow, of those in Heaven, and of those on Earth, and of those under the Earth, and every tongue should confess that Yahusha ha'Mashiak is Master, to the esteem of Alahim the Father."
End of discussion.
Have you ordered the new BYNV?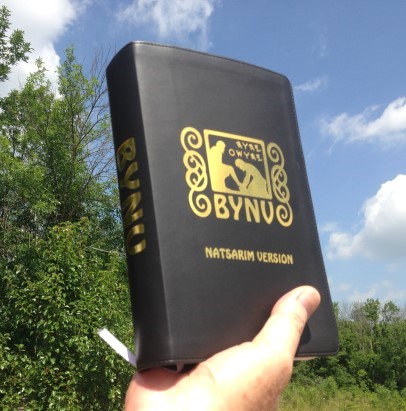 "This is written for a generation to come, So that a people to be created praise Yah."
Tehillim - Psalms 102:18
Torah Institute
POB 436044, Louisville, KY 40253
To order online NOW:
http://www.torahzone.net/SCRIPTURE-TRANSLATIONS/
If you can support the re-printing of this important resource, please do so:
PayPal donations: send to order@fossilizedcustoms.com
or contact Phyllis at this email address: phyllis@torahzone.net
The Hebrew was the main source used for accurately conveying word meanings, expressions, and transliterating names and other words.
No small number of former translations were consulted, but a great cloud of them for their best parts, leaving aside the unclear or out-right erroneous elements. This Besorah Of Yahusha is not based on the former one in any way; the only thing that I consulted from that version was my own preface material, which was the extent of my involvement in that effort. The Hebrew text, and to some extent the Greek RT for the Natsarim Writings, were the sources that resolved difficult passages, and settled the vocalization difficulties. For example, the word Caesar is not in the Hebrew, but is in the Greek. In this new Besorah Of Yahusha, it is transliterated "Kaisar" as it originally appears in the text. The text consulted for this included the Kohlenberger Interlinear Hebrew-English, Hendrickson's Interlinear Hebrew-English.
Order BYNV at: http://www.torahzone.net/ TAKE TIME TO VISIT THE BLOG, YOUR COMMENTS WELCOME
Amazon Kindle, BYNV:
You can review the text without purchasing it.
To review, or download the BYNV Kindle (and save shipping):
http://www.amazon.com/Besorah-Yahusha-Natsarim-Version-ebook/dp/B00EAB3U9I/ref=sr_1_1?ie=UTF8&qid=1381765397&sr=8-1&keywords=bynv
LINK TO 1 HOUR 50 MINUTE DISCUSSION ON WHAT THE NEW TRANSLATION IS LIKE: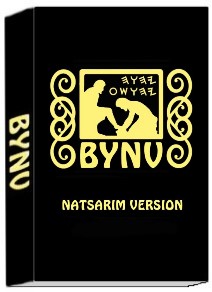 WHO IS LEW WHITE?
www.fossilizedcustoms.com/Lew_White.html
TORAH INSTITUTE
PO BOX 436044
Louisville, KY 40253-6044
phone: 502-261-9833
google: BYNV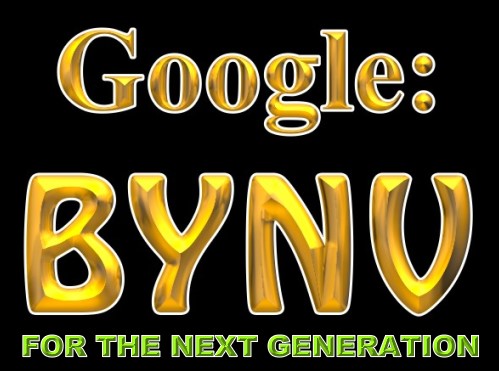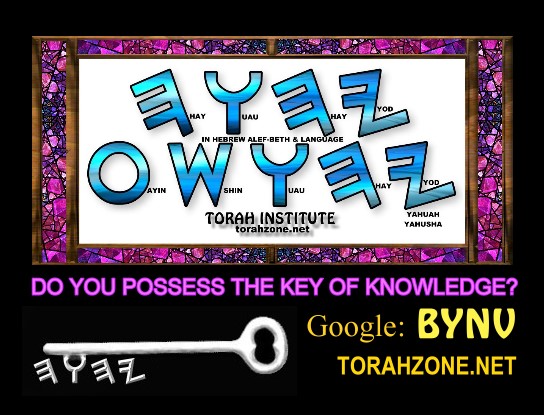 Share the BESORAH with others!