Hebrew Roots research by Lew White
TORAHVISION
THE MIND OF YAHUSHA IN YOU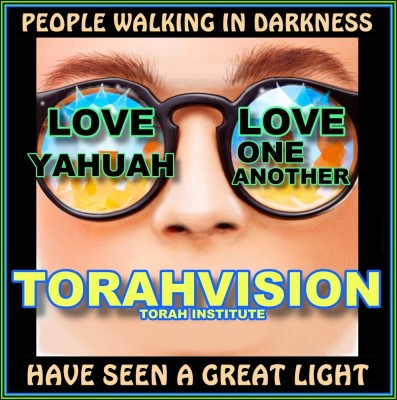 TORAHVISION VIDEOS
Videos with a simple message are now being produced. Scripture (Truth) will wash over your mind and give you the perspective of Yahuah's heart, springing to life in your heart with the Presence of the Word.
The world needs to see how we appear to Yahusha. This is the objective of the new Torahvision project.
To experience how much Yahusha loves us even for one minute would send us into a completely different direction - it would permanently alter how we feel about one another, and make us aware of how we make Him feel when we act like we're better than others. We're not better, we are blind, naked, and pathetic little minds in His view, yet He died for us in spite of ourselves. This is why we have Romans 12 - to remind us of the Truth.
TorahVision Video - Hebrew Phonology: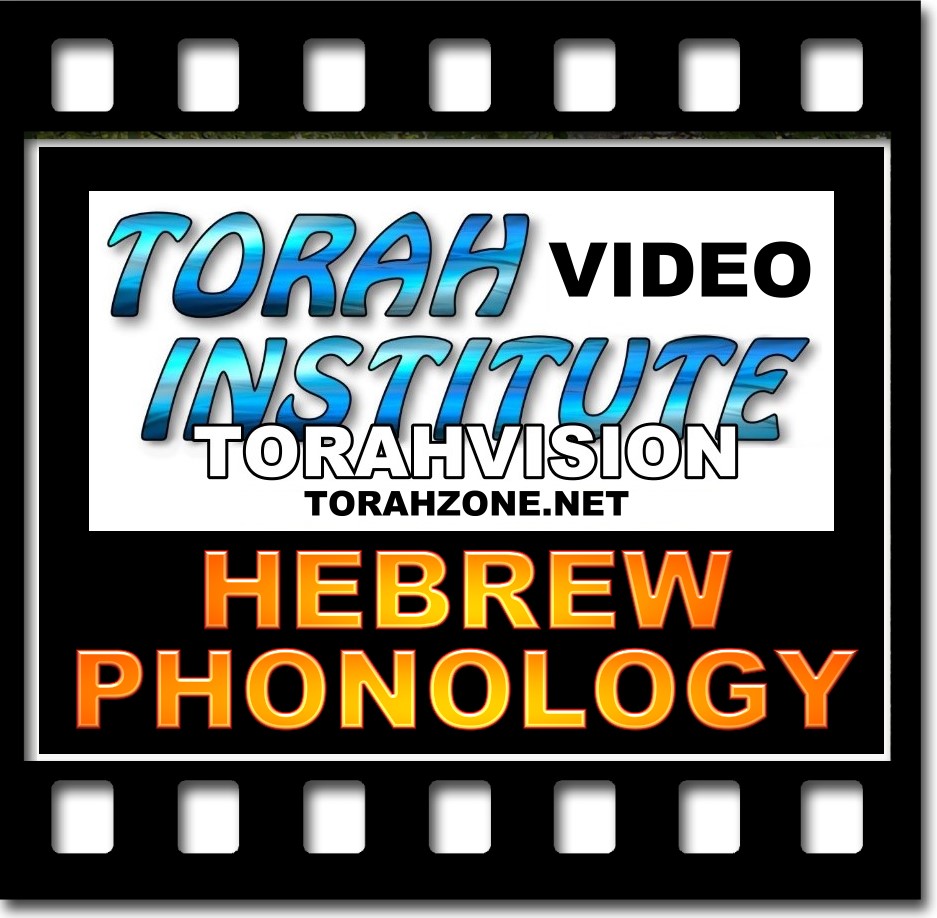 TorahVision Video - King James Version: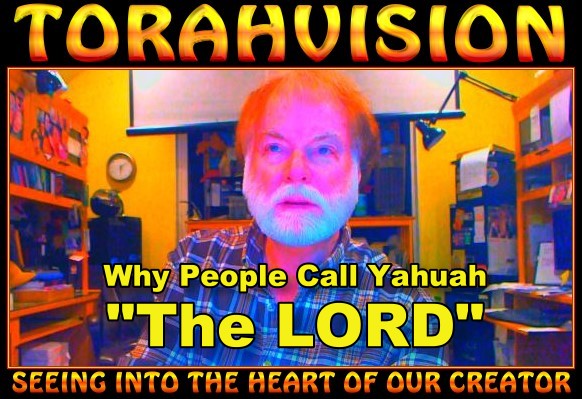 The Hebrew Name Yahuah is expressed in four vowels (yod-hay-uau-hay, YHUH). In the first foreign translation called the Septuagint (LXX) This Name was brought over into the Greek text, still preserved in the original Hebrew letters. Later copyists replaced these with the word KURIOS (meaning master, mister). The Latin Vulgate (Eusebius Sophronius, aka Jerome) used a term meaning the same thing, DOMINUS. This title was commonly used for Mithras, yet is not a personal name. The KJV inherited this meaning as it replaced the Name Yahuah with the English equivalent to Dominus, "LORD." Other KJV errors such as crux and Easter are also discussed in this 30-minute video.
See New books at Amazon & torahzone.net:
Powerful tools to challenge pastors to teach Truth: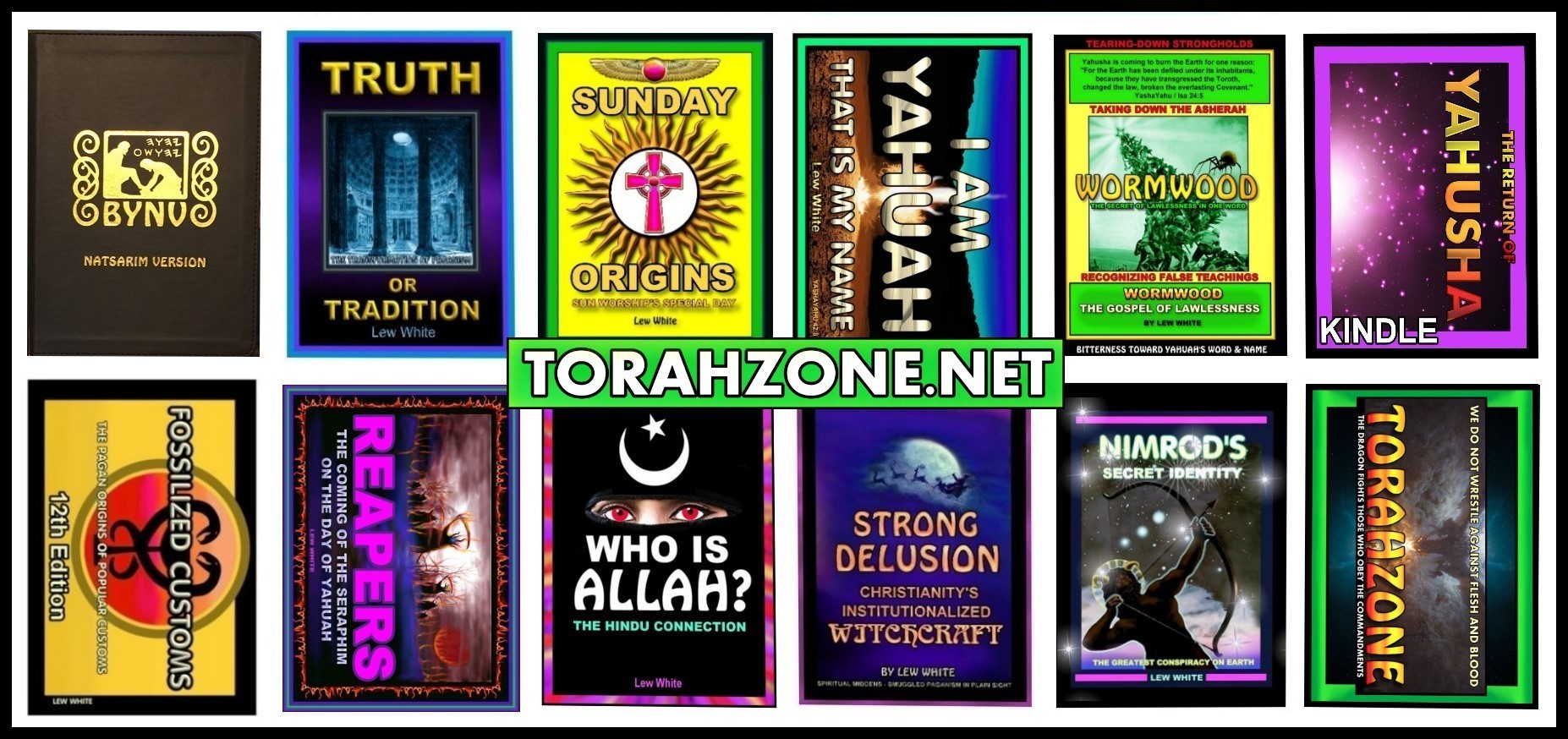 Amazon Kindle, for any pc, tablet, phone, or android, download in seconds:
http://www.amazon.com/Truth-Tradition-Transformation-Yahusha-haMashiak-ebook/dp/B00NOC0UWO/ref=sr_1_8?ie=UTF8&qid=1411136823&sr=8-8&keywords=truth+or+tradition
Please love one another.
Order BYNV at: http://www.torahzone.net/
VISIT THE BLOG, YOUR COMMENTS WELCOME
Amazon Kindle BYNV:
You can review the text without purchasing it.
To review, or download the BYNV Kindle instantly:
http://www.amazon.com/Besorah-Yahusha-Natsarim-Version-ebook/dp/B00EAB3U9I/ref=sr_1_1?ie=UTF8&qid=1381765397&sr=8-1&keywords=bynv
BYNV – Learn Hebrew words as you read Scripture
A new translation of Genesis through Revelation for the next generation is now released: the BYNV.
It's the opposite of the New Age translations being produced, since it pursues the original "Hebrew Roots" of the faith.
The personal Name of the Creator is shown in the original Hebrew script, as He inscribed it in the tablets of stone with His finger.
The reader sees other original Hebrew words "transliterated" as they were pronounced by the men that wrote them down for us.
A person interested in learning and understanding Hebrew will find over 30 original words used throughout this fresh translation.
The context of the words will sufficiently allow a person to understand the meaning of them, and a glossary is included in the back for more detail.
Why the BYNV?
Seminary students (as well as new followers, or even children) will be able to overcome the language barriers as they study the source document of their faith.
The prophets' names are transliterated, and defined.
They are not brought through Greek and Latin translations, but directly from Hebrew into English.
Many clearer English words are also used to aid in comprehension; for example:
Instead of the word "firmament," the proper word "space" is employed.
This translation has a 5-star rating at Amazon.com.
To look over the text of the BYNV online, visit the Kindle site at Amazon and click "Look Inside."
http://www.amazon.com/Besorah-Yahusha-Natsarim-Version-BYNV-ebook/dp/B00EAB3U9I/ref=sr_1_1?ie=UTF8&qid=1403652235&sr=8-1&keywords=kindle+bynv
NEWS: A new book now available on Kindle:
http://www.amazon.com/Strong-Delusion-Christianitys-Institutionalized-Witchcraft-ebook/dp/B00QOLCS8Q/ref=sr_1_2?ie=UTF8&qid=1417966161&sr=8-2&keywords=Strong+Delusion+kindle+book
Torah Institute is not a 501c3 organization
TORAH INSTITUTE
119 Evergreen Road BOX 436044
Middletown, KY 40253-6044
phone: 502-261-9833
OUTSIDE THE USA, SAVE ON SHIPPING BY ORDERING FROM CREATESPACE
CREATESPACE TAKES ORDERS, PRINTS, AND SHIPS WORLDWIDE
WORLD-WIDE BOOK ORDERING:
Lew White's books at Amazon