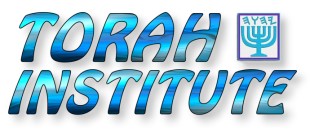 FISHING IN STORMY SEAS
(A response to fierce, malicious lashon hara)
Seeking For Lost Sheep At Electric Ladyland
"How could you work in such a place?"
This question, along with a condescending attitude of self-righteousness, often comes to me from fellow believers.
The things many people say seem profoundly judgmental, and speak of a need for my repentance, without specifying what I may personally have done through working in the store that violates Yahuah's Torah.
It's true that I've worked incognito among the witches, sorcerers, atheists, Christians, Hindu's, Buddhists, and so on. When He awakened me, I heard His call:
"Who will go for us?"
Yahusha sends His Natsarim among them; and one He chose was me.
I have not worked in the store for years now, and yet because the store is a corporation and owes hundreds of thousands of dollars to a bank, the ownership I retain is 40% at this time is necessary. I'm personally signed to the bank note. I have no part in daily operations, scheduling, hiring, or buying. If I owned 51% of the stock, then I could influence operations.
When I worked in the store, I was able to reach people personally, and I'm grateful to Yahusha for equipping and training me to be there for Him, a light in the darkness.
I'd like to know what "dark practices" they seem to think I was partaking in, and how one of Yahusha's servants can be so absorbed in how He chooses to use another servant to reach the lost sheep.
The plan has been Yahusha's all along.
I'd love to have been able to be used longer there, but Yahusha chose to take me away from it for the last several years to do other things for Him.
In the time since I've left the store, I've translated the BYNV, written the updated Fossilized Customs 12th Edition, and the new books Truth Or Tradition, Strong Delusion, Sunday Origins, Reapers, and Nimrod's Secret Identity. These books are in the store now, along with DVD's and articles teaching the Truth.
I'm sorry people feel they have to warn me, but I'm busy being used by Yahusha inviting the lost in the byways and side roads of this world, to bring as many as I can to stand with us when we come to meet Him.
If I look filthy to you, my heart is clean. As we work in the harvest field for Yahusha, we may seem to get dirty, but He keeps us clean.
At first I wanted to run away; but Yahusha revealed to me how He wanted me right where He awakened me.
One could not find a better placement for one of His Natsarim.
Travelers from far and wide have carried seed away with them.
If we love one another as He loved us, we will lay down our lives for one another. He gave me His heart for the lost, and uplifts me when most others condemn me.
The more persecution that we endure, the more we should rejoice!
Sharing Yahusha's love for the lost with you,
Lew White
"In brotherly love, tenderly loving towards one another, in appreciation, giving preference to each other; not idle in duty, ardent in spirit, serving the Master;
rejoicing in the expectancy, enduring under pressure, continuing steadfastly in prayer; imparting to the needs of the set-apart ones, pursuing kindness towards strangers.
Bless those who persecute you – bless and do not curse.
Rejoice with those who rejoice, and weep with those who weep.
Be of the same mind toward one another.
Do not be proud in mind, but go along with the lowly.
Do not be wise in your own estimation.
Repay no one evil for evil. Respect what is right in the sight of all men.
If possible, on your part, be at peace with all men.
Beloved, do not revenge yourselves, but give place to the wrath, for it has been written,
"Vengeance is Mine, I shall repay," says Yahuah.
Instead, if your enemy hungers, feed him; if he thirsts, give him a drink, for in so doing you shall heap coals of fire on his head."
Do not be overcome by evil, but overcome evil with good." - Romans 12:10-21