CHAINED
(An email from a couple effected by the slander/libel)
Please see Troll article at this link:
http://en.wikipedia.org/wiki/Troll_(Internet)
Mr. White,
The bottom line is that you are unequally yoked! The Word says, "Do not be bound together with unbelievers; for what partnership have righteousness and lawlessness, or what fellowship has light with darkness? Or what harmony has Messiah with Belial, or what has a believer in common with an unbeliever? Or what agreement has the temple of God with idols? For we are the temple of the living God; just as God said, "I WILL DWELL IN THEM AND WALK AMONG THEM; AND I WILL BE THEIR GOD, AND THEY SHALL BE MY PEOPLE. Therefore, COME OUT FROM THEIR MIDST AND BE SEPARATE," says YHVH. AND DO NOT TOUCH WHAT IS UNCLEAN; And I will welcome you." 2 Corinthians 6:14-17
I'm sure you have heard the term "Guilty by Association". As long as you are in partnership with a man who buys and exhibits idols and other pagan artifacts AND keeps your store open in order to work and conduct business on the Shabbat...you give the impression that you are in agreement with him and even condone what he does. This gives a wrong image of YHVH and is an absolute breaking of of the third commandment, "You shall not use YHVH's name in vain."
If/when you break off this partnership and separate yourself from this business (or any like it), then we may be able to consider supporting your ministry. For now, we choose to walk according to the scripture quoted above.
Thank you, (name deleted for privacy)
Lew responds:
I agree with all your comments, and in fact have been engaged in taking action since I was immersed long ago. We have to be patient, because I cannot simply walk away, as I've explained in great detail already, since I am personally signed on several mortgages associated directly with the business, and until the business is sold and all debts are paid in full, I'm essentially chained to it. As things work out, Yahusha has consistently used my presence at this business to reach many people. If I were at most other businesses, the same lost people would walk in, but I could be fired if I spoke of the Truth with the customers as I do now.
You said you cannot support this ministry or any like it; my view of the work (ministry) is that it is not mine, but Yahusha's. He is at work in many places, and in many different ways. What others may do around me, including the person who owns half the stock in this business, is often postured to make me appear to be partaking in their activities, or as you alluded, that I somehow condone them. This is also called unrighteous judgment, and shifting blame where it does not belong. I don't break Sabbath, or buy idols. If I worked at 99% of all other businesses, where seasonal "holiday" items are sold, or romance novels and DVD movies and CD's (like at most groceries), or the store operated on Sabbaths, I would still be aligned with the same situation I'm in now. I work a full time job for Yahusha. In addition, this secular business (a second job) provides the income to support a large part of the work I do for Yahusha. The facility used by Torah Institute scrapes by each month, because I cannot possibly hold it up without outside help; and yet Yahusha somehow sends just enough outside help for us to keep the mortgage and utility bills paid.
I'm sorry I have to work two jobs; it would certainly be much easier for me if I only worked one. But, until the day comes that I can pay the obligations I am responsible for, I will keep planting seed where it is most needed. Where Yahusha has allowed me to be is actually quite amazing; it's like I'm chained between two Roman guards and they have to listen to what I have to say. What I give people spreads to many other cities.
When you pray for my release from those two guards, ask Yahusha if it might serve Him better for me to not be chained to them.
Love is our goal, brother Lew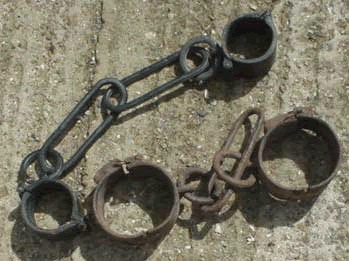 HOW DO YOU SERVE YAHUSHA?
At times in our lives, each of us will face storms of all kinds. One storm will end, and another will begin. Certain people will not let me rest, and keep hammering at me about "the store" I operate with my unbelieving (for now) partner, who is also my friend from the age of 7.
In any storm, we have to keep on course, and respond with gentleness and patience to all the stormy winds we face.
As long as I live in this world, I'm going to surround myself with as many of the lost as possible. This may not be the goal for many of us, nor are many of us equipped to be in that sort of service, but some of us are. The walking dead are those some of us were sent to, and if we smell because of our dirty feet, at least some of the precious people Yahusha died for will be able to stand in the second resurrection, and be found written in the Scroll of Life. I pursue those who are like I used to be. As far as the bank issue, I am responsible for the loans made as an officer of the corporation, and as a private individual. When the loans are fully repaid, then I will be free to walk away and let the lost fend for themselves. I wonder how Yahusha would feel about me doing that . . . I will not abandon my ship just because I'm going through a storm, because Yahusha is standing right next to me all the time.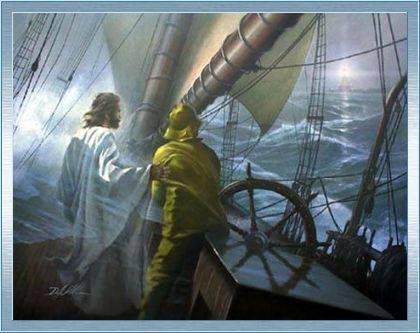 And you bet, I'm in great danger; but Yahusha will see me through it all.
Yahuah doesn't use us by isolating us, but rather we infiltrate the lost. Yahusha endured great shame for working among the lost, and He endured torture to the death for the sake of us all.
Where He sends me, I will go. We are not to malign other servants, but keep our eyes fixed on Him, and follow His direction in every matter - even when it may not appear humanly possible.
brother Lew
INTERNATIONAL NAZARENE BEIT DIN ruled on this matter: www.fossilizedcustoms.com/messianicbeitdin.html
Luk 15:2-7: "And the Pharisees and scribes grumbled, saying, 'This One receives sinners and eats with them.' And He spoke this parable to them, saying,
'What man among you, having a hundred sheep, and having lost one of them, does not leave the ninety-nine in the wilderness and go after the one which is lost until he finds it? And having found it, he lays it on his shoulders, rejoicing.
And having come home, he calls together his friends and neighbors, saying to them, 'Rejoice with me, for I have found my sheep which was lost!'
I say to you that in the same way there shall be more joy in the heaven over one sinner repenting, than over ninety-nine righteous ones who need no repentance.'"
Put on love, and go find the lost sheep; please don't grumble and persecute one another.
You can imagine how much time is taken away from all our work over this kind of thing, and that is the real objective of our enemy. Each word we speak or type about this ties our hands from sowing and watering Yahuah's Name and Torah into the world. We have to keep our eyes fixed on Yahusha, or we will sink into the sea as Kepha did. If we were to analyze every detail of everyone's life, we would all be shocked to find that what we thought was innocent or clean is not that way at all, especially from others' point-of-view.
If Yahusha has placed me where He has to do His work, as I am sure He has, then that is of no concern to other followers. I'm a follower of the same Commandments, but judged for being around unsaved people who don't have a clue there are Commandments. If I had the choice to be around "perfect" people, I would certainly choose to be; but that is not to be until we are in the New Yerushalayim with Yahusha. The objectives of Yahusha are best served by our being around the lost, not the saved. The lost are not wasting any of my time, because when I witness to them I am doing Yahusha's work He has given me. Yesterday two people came back to discuss more Truth with me. They picked up a DVD, and plan to study the youtube videos also.
Fellow believers may think they are doing something good for "warning" me, praying for my death (some have told me they do), slandering, judging, and generally debating all the details with me, but in the big picture there are people that need to hear what we have to tell them, while we are talking to each other instead. If that is not the worst aspect of all this, then I missed something. I put others' salvation ahead of my own, and I can relate to how Paul felt. I would exchange my salvation also, so that others might be saved.
We must REALLY be shaking the gates of hell, eh?

What we are experiencing each day is a sharpening of the skills and specific tasks we are each given by Yahusha's Spirit. In a way, we're practicing for a concert. We all perform different functions, and cannot possibly see the "big" picture clearly, but Yahusha is the Orchestra Director as well as the Composer. Each of us plays a part in His Great Symphony, and when we can keep from whacking one another with our violin bows, the outcome is bound to be beautiful.

Pray you are never attacked maliciously by other brothers & sisters for what you have to do.

It isn't very pleasant, but makes a bad situation magnitudes worse.

Pray for the lost to be found; they are the ones we're hunting.


brother Lew White, director of Torah Institute
PHOTOS OF STORE INTERIOR (click on name below):
LINKAGE: SEE THIS LINK FOR REVEALING MOTIVES BEHIND ATTACK
FISHING IN STORMY SEAS (SHORTER RESPONSE LINK)
INTERVIEW WITH DANIEL MERRICK (AUDIO DISCUSSION)

"Love one another" is a command, not a suggestion.
Pro 10:18: "He who hides hatred has lying lips, and he who sends out a slander is a fool."
OVERVIEW OF ALL UPLOADED VIDEOS:
http://www.youtube.com/user/TorahInstitute#g/p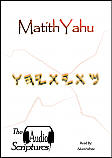 AUDIO SCRIPTURES - MATITHYAHU
AUDIO SCRIPTURES - MatithYahu (Matthew)
3 CD Audio Set - MatithYahu (Matthew) Read by Adam White
A new audio version of the book of MatithYahu is now available. Adam brings a fresh realistic presence to the reading. He prayed before each recording session, allowing Yahusha to use him to convey the message to the listener.
A faithfull, un-altered reading of Scripture. Names of Yahuah and Yahusha have been restored, as well as all other proper names. This collection is intended to help spread our Father's true name, and to give further study of the Torah.

This reading makes the words of Yahusha come alive!
---